Democrat Presidential Race Still Wide Open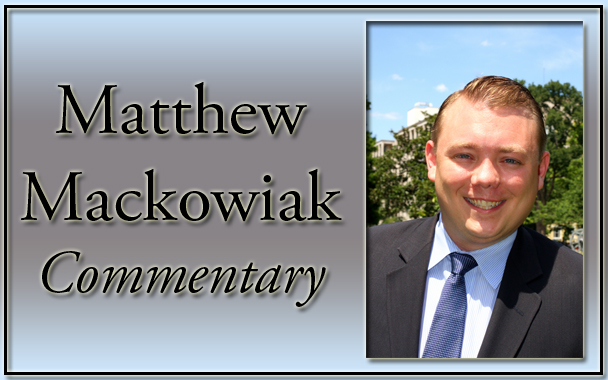 One month ago, I thought Sen. Elizabeth Warren of Massachusetts was the front-runner to be the Democratic presidential nominee, thinking she had an excellent chance to win Iowa and New Hampshire and run away with the nomination, carried by momentum and enthusiasm.
Now, I think the Democratic primary is as wide open as it has ever been.
The field is beginning to narrow, as candidates face the harsh financial realities or decide that toiling in obscurity is not worth the sacrifice.
As December begins and Iowa awaits just two months from now, a clear first tier of candidates has emerged.
Ms. Warren, former Vice President Joseph R. Biden, Sen. Bernard Sanders of Vermont and Mayor Pete Buttigieg of South Bend, Indiana, are all well ahead of the rest of the field, with national organizations, real campaigns in the early states, double-digit national polling, and sufficient financial resources to run through South Carolina.
But none is strong enough right now to be considered a front-runner and each has glaring weaknesses.
Ms. Warren has not attracted significant black support in the primary and many Democrats fear that she will be a weak general election candidate, as her "Medicare for All" proposal is politically toxic.
Mr. Biden has run a poor campaign and has not performed well on the trail. Questions swirl about his capacity and endurance, and whether he can take on President Trump next fall.
Mr. Sanders is running as the most progressive candidate in the field, and while his message has been mostly co-opted by other candidates, few Democrats see him as the nominee or take him seriously. His recent heart attack also raises serious health concerns.
Mr. Buttigieg has ridiculously low support from minority Democratic voters. White liberals alone will not choose the Democratic nominee.
Despite these flaws, these four candidates will be in every debate going forward and can run paid media campaigns in the early states. They will amass delegates and will likely be in through Super Tuesday — and perhaps beyond.
However, one new development could be significant.
After Sen. Kamala D. Harris of California ended her campaign this week, the delegate-rich California primary on Super Tuesday becomes even more up for grabs, with no "native son" candidate.
There is a very real prospect that the early states may not yield a front-runner and that perhaps as many as four candidates could win the first four contests. The field could be winnowed, but a long and drawn out primary then could result among the top four.
Democrats allocate delegates proportionally. This difference with Republican delegate allocation (often winner-take-all) is significant and raises the likelihood that the Democratic primary will go through April and perhaps even all the way to the convention.
This uncertainty explains why former New York City Mayor Michael R. Bloomberg changed his mind and recently decided to enter the race.
I believe he has concluded that Mr. Biden cannot win the Democratic primary and Ms. Warren cannot win the general and election. The weak, fragmented Democratic field presents the opportunity that Mr. Bloomberg is trying to seize with an unprecedented strategy: skip the early states.
Traditionally, candidates in both parties have rarely even tried this approach because the early states winnow the field and it would be impossible to fund a campaign if you skipped the early contests, in Iowa, New Hampshire, Nevada and South Carolina.
But money will not be a problem for Mr. Bloomberg, who is taking the unprecedented move of entirely self-funding his campaign, with over $40 million placed on television ads already and spending that could surpass $200 million in the primary alone.
Mr. Bloomberg's goal is to amass significant delegates on Super Tuesday by winning the TV ad war, giving him one of the final two or three slots in the field.
Then he will make the case that he is the best candidate to defeat Mr. Trump and that he is sufficiently liberal, citing his work on gun control and climate change specifically.
Anyone making predictions about Mr. Bloomberg's prospects should be careful because his approach has never been tried. He is a wise businessman and has decided against running for president previously because he was convinced that he could not win. His calculus has changed recently.
Another question arises: Could another candidate jump up into the top tier?
My money would be on Sen. Amy Klobuchar of Minnesota, who has a strong track record, is a serious legislator, has overwhelmingly won past races in a battleground state, and has a temperament that is perfect for Iowa.
But this late, betting against any new candidate making a late jump is a wise bet. The field is still far too large and there is only so much oxygen.
As it stands now, the Democratic primary will be a long slog, not a quick coronation. This will benefit the Trump reelection campaign, which continues to bank a significant financial, data, and organizational advantage.
 Matt Mackowiak is president of Austin, Texas, and Washington, D.C.-based Potomac Strategy Group. He's a Republican consultant, a Bush administration and Bush-Cheney reelection campaign veteran and former press secretary to two U.S. senators.
———————————————————-
Matt Mackowiak
President
Potomac Strategy Group, LLC
AUSTIN: 807 Brazos St, Ste 408, Austin, TX, 78701 | office: (512) 469-9090 | fax: (512) 532-0999
WASHINGTON: 1238 Wisconsin Ave, Suite 401, Washington, DC 20007 | office: (202) 350-2647 | fax: (202) 318-8590
Twitter: @MattMackowiak
Podcast: "Mack on Politics"
(iTunes, Google Play, Stitcher, MackOnPolitics.com)
Texas tipsheet: MustReadTexas.com
Firm website: PotomacStrategyGroup.com
———————————————————–