Democratic Nomination for U.S. Senate Turning Into East-West Battle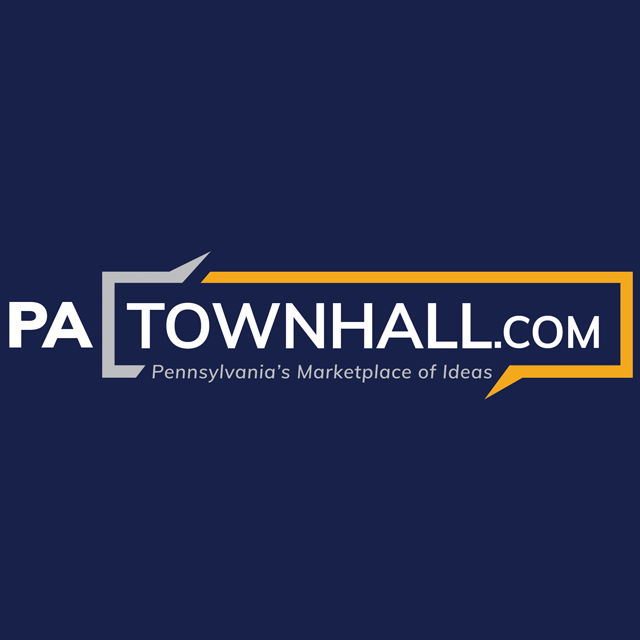 (The Center Square) – As Pennsylvania's open U.S. Senate seat grows in national prominence, Democratic candidates from the far eastern and western corners of the state continue battling for center stage.
Lt. Gov. John Fetterman, a progressive Democrat from the southwest, enjoys front-runner status early in the campaign, but a key endorsement this week for one of his competitors in suburban Philadelphia – Val Arkoosh – could come with an enviable cash advantage.
Emily Cain, executive director of EMILY's List, told The Hill that Arkoosh, a physician and Montgomery County Commissioner, is the state's best candidate to replace retiring Republican Sen. Pat Toomey and help lead the country through this "critical moment" in history.
"From the continued health and economic effects of the COVID-19 pandemic to national debates on how best to address systemic racism and climate change. … If we want to continue making progress, we must expand our Democratic majority in the Senate with strong women leaders like Val, who will fight every day to improve the lives of all Pennsylvanians, and EMILY's List is proud to stand with her," she said.
The group's $6 million contribution to Katie McGinty in her 2016 bid to unseat Toomey propelled her to a primary victory over Fetterman and two other candidates vying for the Democratic nomination. She lost to Toomey that November by less than two percentage points.
"On paper, Val couldn't look better as a candidate," said Larry Ceisler, a public affairs executive for Ceisler Media and longtime political observer. "But, I don't think her endorsement hurts John Fetterman any more than it does [candidates] Malcolm Kenyatta or Sharif Street."
Ceisler said he also believes Arkoosh's endorsement came only after U.S. Reps. Madeleine Dean and Chrissy Houlahan declined to run.
"I don't know where she stands ideologically," he said. "County commissioner, if you do it right, is about as administrative as political jobs can be."
"Leading a county as chairman of the commissioners is about perceived competence and not a variety of partisan issues," he added.
It's an important distinction, Ceisler said, when compared to the progressive platforms of her known challengers.
Congressional Democrats see Toomey's open seat as one of the most likely flips to help the party expand its majority in the U.S. Senate in 2022.
State Rep. Malcolm Kenyatta
, a Philadelphia Democrat, has also formally announced his campaign, while state Sen. Sharif Street, D-Philadelphia, recently formed an 
exploratory committee
 for a possible run. U.S. Rep. Connor Lamb, who's 17th congressional district encompasses Pittsburgh's northwest suburbs, is also rumored to be running.
The congressman, who held onto his seat in November by fewer than three percentage points, has been recognized as one of Fetterman's most "formidable" opponents.
"Fetterman has statewide name recognition and that's all, really," Ceisler said. "Lamb is seen as a political fighter. He's won three tough, big money races … but he's not as well known as in southeast."
But Ryan Grim, Washington D.C. Bureau Chief for The Intercept, told Hill.tv he thinks Arkoosh's endorsement from EMILY's List would spell trouble for Lamb and ultimately "rebound to Fetterman's benefit."
"If they end up spending a couple million dollars like they did in 2016 to elect Katie McGinty, a lot of that is going to come out of Conor Lamb's hide and make it much more difficult for him," he said.
He also pointed to data released by the Fetterman campaign that shows the lieutenant governor polling nearly 20 percentage points ahead of the congressman.
"It's not like Lamb is walking into this like Joe Biden and not having to do anything to just waltz to the nomination," Grim said.
For Ceisler, however, all the early speculation is just that.
"This race started too early and it's just too soon to tell," he said. "It won't firm up until after the November elections. What the candidates should be focusing on now is raising money."
Lamb's 2020 Republican challenger, combat veteran Sean Parnell,
announced
 in May that he will run for Toomey's seat. He joins three other Republican candidates from Montgomery County: 
Jeff Bartos
, a real estate investor; Kathy Barnette, a conservative political commentator and former congressional candidate; and Sean Gale, an attorney and brother of gubernatorial candidate Joe Gale.
Republicans have held Toomey's seat since 1969 – except for the brief period when former Sen. Arlen Specter switched parties in 2009 and lost a Democratic primary challenge the following year.