Democrats Now Have to Govern and It's Not a Pretty Sight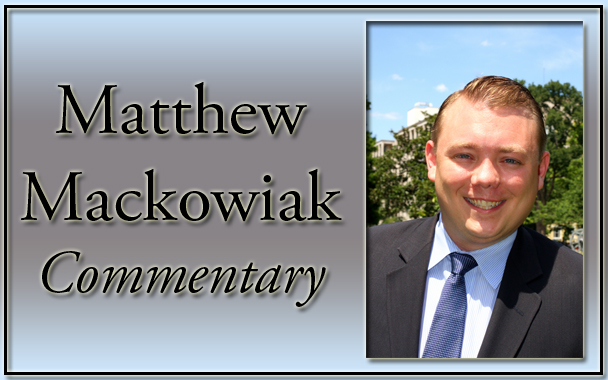 The first month of 2019 has been a clarifying time for the country.
Through the first two years of the Trump presidency, Democrats hid in their minority, offered no real proposals, voted "no" on everything, raised money and waited. Now, like the dog that caught the car, they have a measure of responsibility for the federal government but no idea what to do.
Let us review just this past month.
Democrats are proposing a "Medicare for All" system that would end the private insurance industry (which has tens of millions of happy consumers) and that would cost at least $3 trillion per year (the current federal budget is $4 trillion). When presidential hopeful Sen. Kamala D. Harris of California was asked about it, she waved off the concerns of anyone who enjoys their employer-based health insurance. The resulting controversy engulfed her campaign until she walked it back. Support for "Medicare for All" will be a litmus test in the Democratic presidential primary.
Democrats, including Twitter personality and freshman Rep. Alexandria Ocasio-Cortez of New York and presidential aspirant Sen. Elizabeth Warren of Massachusetts are proposing massive tax increases on wealthy people, with one proposal reaching 70 percent for fortunes over $10 million. These liberals appear to be unaware of the concept of tax avoidance, which is rampant in high-tax locales and means their plans would not come anywhere near covering their massive spending increases.
Former Georgia gubernatorial candidate Stacey Abrams, who gave the Democratic response to the State of the Union, was recently asked whether she believes immigrants living in the U.S. illegally should be able to vote. She said yes. Rarely do Democrats publicly admit that they support voter fraud.
Virginia Democrats are drowning in controversy. Gov. Ralph Northam held one of the most bizarre press conferences of all time, denying that he was in blackface or a KKK costume in his medical school yearbook, but admitting he dressed in blackface (at least) once in his 20s. He has refused overwhelming calls for him to resign. Lt. Gov. Justin Fairfax has been credibly accused of sexual assault. Suddenly the "believe all women" standard weaponized against Justice Brett M. Kavanaugh conveniently went out the window. And now attorney General Mark Herring also admits dressing in blackface in his youth. All of this happened in one week.
The Northam controversy was caused by his outrageous defense of abortions conducted AFTER a baby is born, when several of his medical school classmates released the yearbook photo to the media. After all, "do no harm" would seem to be quite clear about infanticide.
Still, Senate Democrats blocked sensible legislation authored by Sen. Ben Sasse, Nebraska Republican, that would outlaw infanticide this week. On a moral question amounting to a lay up, Democrats shot an air ball.
House Democrats cannot decide whether the effort to "boycott, divest and sanction" Israel is woke or anti-Semitic. Soon they will be voting on Senate-passed Republican legislation, which empowers states to penalize companies who voluntarily participate in the BDS movement. How many Democrats will stand against their base on Israel?
During President Trump's rousing State of the Union address Tuesday, likely his best speech as president, Democrats appeared bewildered. Trapped by the circumstance, they demonstrated their "resistance" at all times, even as he cited the lowest unemployment rate for blacks, Hispanics, women and people with disabilities in history and the incredible fact that in two years 5 million Americans have been moved off food stamps.
The look on the face of Sen. Bernard Sanders was priceless as Mr. Trump thundered that America would never become a socialist country.
Mr. Trump made the best possible case for his agenda in front of Congress and a national television audience of tens of millions of people, urging Congress to work with him, inspiring the country by honoring several national heroes, and laying out his agenda for the next two years.
Just as it was easy for Republicans to criticize President Obama, Democrats found it easy and unifying to oppose Mr. Trump when they were in the minority.
The era of Democratic unity is now over. Now they must pass legislation. Now they must take a position. Now their extreme views are on full display for the country to see. Emulating Venezuela will be a hard sell.
 Matt Mackowiak is president of Austin, Texas, and Washington, D.C.-based Potomac Strategy Group. He's a Republican consultant, a Bush administration and Bush-Cheney re-election campaign veteran and former press secretary to two U.S. senators.
———————————————————–
Matt Mackowiak
President
Potomac Strategy Group, LLC
AUSTIN: 807 Brazos St, Ste 408, Austin, TX, 78701 | office: (512) 469-9090 | fax: (512) 532-0999
WASHINGTON: 1238 Wisconsin Ave, Suite 401, Washington, DC 20007 | office: (202) 350-2647 | fax: (202) 318-8590
Twitter: @MattMackowiak
Podcast: "Mack on Politics"
(iTunes, Google Play, Stitcher, MackOnPolitics.com)
Texas tipsheet: MustReadTexas.com
Firm website: PotomacStrategyGroup.com
———————————————————–