Democrats Pretend Border Crisis Doesn't Exist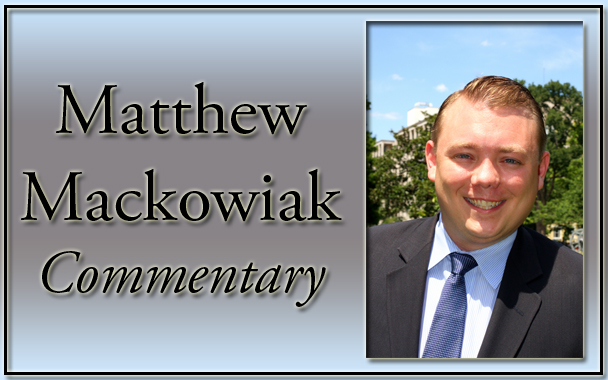 President Trump is increasingly frustrated with the southern border, and the reality is that he has limited options. But he continues to consider new ideas to end the crisis.
This week, he has threatened to close the southern border if Mexico does not take stronger steps to prevent illegal immigrants from crossing the border.
The good news is that Mexico has taken unprecedented steps at the request of the Trump administration, which Mr. Trump has recognized.
Mexican President Andres Manuel Lopez Obrador has been awarding thousands of visas to Central Americans that allow them to legally work in Mexico. Last year saw a record number of Central Americans apply for asylum in Mexico.
Meanwhile, the Trump administration started a program to require asylum seekers to remain in Mexico while they await court hearings in their asylum cases. The program has begun in San Diego and El Paso, Texas.
The border patrol has been overwhelmed in recent weeks by a flood of illegal immigrants attempting to enter the country.
Perhaps the most sober assessment of the situation improbably came from former Obama administration Homeland Security Secretary Jeh Johnson, who said, "By any measure 4,000 apprehensions on our southern border in one day, 100,000 in a month, is a crisis. It's a crisis in Central America where the poverty imbalance is occurring that causes people to flee in the first place. It's a crisis in that it overwhelms our border security personnel to deal with that volume of people coming in and it's a crisis in these communities on the border that have to absorb these populations. So the question is what to do?"
Several Democratic presidential candidates want to make the problem worse.
Former Rep. Beto O'Rourke of Texas has called for removing existing border barrier.
This week, former San Antonio mayor and Housing and Urban Development Secretary Julin Castro called the border crisis "B.S." after he released his immigration plan, which aims to "decriminalize" illegal entry into the country.
Does any sane person believe not punishing immigrants for illegal entry is a wise policy move? Such a policy would naturally invite even more illegal immigrants to come here, flouting our laws and putting additional pressure on the border patrol and social services.
Mr. Castro's plan would reduce illegal entry from a misdemeanor to a civil violation, and he wants to cease building the border wall, restore aid to Central American countries and increase immigration quotas.
Democrats appear to be placing politics ahead of security.
It is past time for the U.S. to assume operational control of the southern border. The current reality is that human trafficking is rampant and drug cartels control much of the territory.
The Trump administration needs additional funding to construct additional border barrier in urban areas and enable the use of technology in rural areas of the border. The president's emergency executive order awaits judicial rulings.
Democrats strenuously deny that they support open borders. But the evidence to the contrary is compelling.
They refuse to secure the border and want to remove existing barriers. They want to decriminalize illegal entry. They want a massive amnesty policy.
Mr. Trump has said that security is his top priority as president.
Democrats are pushing him to consider options that he should not have to consider.
There is no denying that the situation on the southern border is a crisis.
Democrats need to put security before politics and work constructively with Mr. Trump to solve this problem before it gets worse.
Matt Mackowiak is president of Austin, Texas, and Washington-based Potomac Strategy Group. He's a Republican consultant, a Bush administration and Bush-Cheney re-election campaign veteran and former press secretary to two U.S. senators.
———————————————————-
Matt Mackowiak
President
Potomac Strategy Group, LLC
AUSTIN: 807 Brazos St, Ste 408, Austin, TX, 78701 | office: (512) 469-9090 | fax: (512) 532-0999
WASHINGTON: 1238 Wisconsin Ave, Suite 401, Washington, DC 20007 | office: (202) 350-2647 | fax: (202) 318-8590