Democrats Taking Back the House Not Foregone Conclusion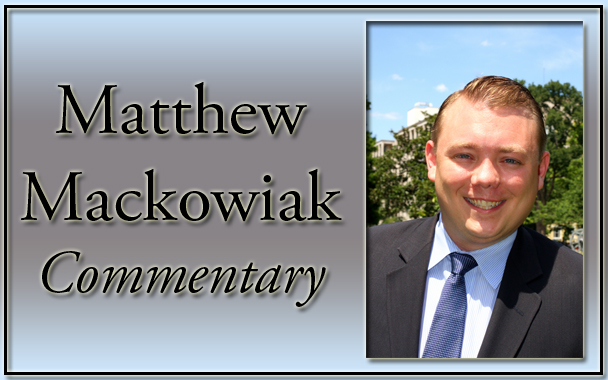 Anyone who claims to know what will happen regarding the balance of power on Capitol Hill on Nov. 6 is guessing. This midterm election is a volatile mess.
Experienced analysts generally think the Democrats have the wind at their back and the benefit of history. This is true.
First, Democratic enthusiasm is consistently high. Second, with only two exceptions, every first midterm election in the last 100 years has gone against the party in control of the White House.
But the range of factors that will determine control of Congress are broader than these two things.
Democrats need to win a net of 23 seats to take back the House. There are 40 Republicans who are retiring. The playing field of truly competitive races is about 35 seats. To take back the House, Democrats need to win more than two-thirds of these races.
A wave year would guarantee Democratic control.
I have lived through two wave years as a political operative and I've been on both sides.
In 2006, I worked as press secretary for former Sen. Conrad Burns, the Montana Republican who was defeated by 3,000 votes by Jon Tester. That was a wave year that delivered majorities in both houses to the Democrats.
In 2010, I managed the congressional campaign of Bill Flores, who was challenging 10-term incumbent Rep. Chet Edwards, Texas Democrat. We won by 25 percentage points, even defeating Mr. Edwards in his own home county. Of the 63 (!) GOP challengers who won House seats that year, our margin was the largest.
Wave years require several things. Huge scandals, lots of retirements from the majority party, a distinct fundraising advantage for the minority party, an incumbent president with weak job approval, and a large generic ballot advantage.
Ask a top House Republican, and they will tell you that if the GOP is down six points or better in the generic ballot, they are confident they will hold their House majority.
Republicans also have some advantages that are not being fully considered.
The economy is very strong. Wages are up (average middle class wages are at an all-time record), job creation has been strong, unemployment is historically low (3.9 percent), including record low unemployment for Hispanics and blacks. Investment is up. Gross domestic product growth is above 4 percent.
Americans are benefitting from the Trump economic plan and there is almost no serious debate about that. Even former President Barack Obama attempted to take credit for the strong economy last week, nearly two years after he left office.
But the economy may not be enough.
Democrats are trying to attack President Trump personally while highlighting issues like health care to motivate their base.
Will the Republican base wake up?
While Mr. Trump is not on the midterm ballot, his presidency is.
If Democrats retake the House, they will launch round-the-clock investigations with subpoena power, shut down the Republican agenda, and move to impeach Mr. Trump within 90 days.
If Republicans maintain their control of the House, Mr. Trump and his congressional allies can focus on making the tax cuts permanent, repealing and replacing Obamacare, reducing the deficit, passing better bilateral trade deals, building the wall in the urban areas on the southern border, and strongly supporting the military and our national security.
That contrast is stark.
Republicans need to run on peace and prosperity. They need to demonstrate that most Democrats want to move in a socialist direction, with support for the $32 trillion Medicare for All, sanctuary cities, abolishing ICE and impeaching Mr. Trump.
Though it could go either way, I am not convinced the Democrats will take back the House.
Voters need to understand the contrasting visions for the future of the country offered by both parties.
Democrats and the media want to trick Republicans into not voting by convincing them a wave is coming. My hope is the exact reverse is what happens.
Matt Mackowiak is president of Austin, Texas, and Washington, D.C.-based Potomac Strategy Group. He's a Republican consultant, a Bush administration and Bush-Cheney re-election campaign veteran and former press secretary to two U.S. senators. His "Mack on Politics" podcast is available on iTunes, Google Play, Stitcher and on WashingtonTimes.com.
———————————————————–
Matt Mackowiak
President
Potomac Strategy Group, LLC
AUSTIN: 807 Brazos St, Ste 408, Austin, TX, 78701 | office: (512) 469-9090 | fax: (512) 532-0999
WASHINGTON: 1238 Wisconsin Ave, Suite 401, Washington, DC 20007 | office: (202) 350-2647 | fax: (202) 318-8590
Twitter: @MattMackowiak
Podcast: "Mack on Politics"
(iTunes, Google Play, Stitcher, MackOnPolitics.com)
Texas tipsheet: MustReadTexas.com
Firm website: PotomacStrategyGroup.com
———————————————————–