Democrats Would Rather Oppose Trump Than Secure the Border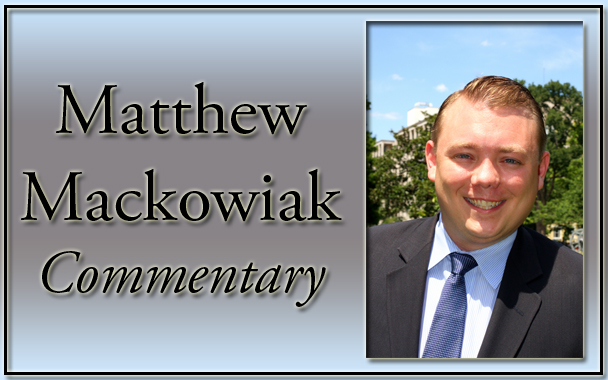 No one can say how the current partial government shutdown fight will end.
It has been suggested that Republican leverage was higher earlier in 2018 than now, mere days before Democrats take back the House of Representatives.
But that Jan. 3 switch also fundamentally changes the story. Democrats will become responsible for part of the federal government, and the cheap and lazy Democratic talking point that "Republicans control every part of government" will no longer be operative.
Incidentally, if Republicans truly did "control" all of government, they would have already passed the border wall. The only thing holding up a deal is the 60-vote requirement in the Senate. Republicans currently have 51 seats, but on Jan. 3 they will have 53 seats, and relieved of the constant headaches from Republican Sens. Jeff Flake of Arizona and Bob Corker of Tennessee.
What will matter on Jan. 3 is whether a deal can be reached that achieves three political outcomes: A majority vote in the House (with majority Democrat support), 60 votes in the Senate, and a presidential signature. We will see whether House Speaker Nancy Pelosi's "clean continuing resolution" can get 60 votes in the U.S. Senate.
No single promise that Candidate Trump made may be more central to his identity than building the wall on the southern border. This has always been understood to be a necessity in urban areas, where illegal crossings are most common and blending into a local community is logistically easiest.
Democrats are in an untenable position. They have repeatedly voted for additional border security, from the Secure Fence Act of 2006, to a $25 billion authorization as recently as a few years ago.
Are we seriously to believe that border security has suddenly become adequate? Are we seriously to believe that $5 billion for border security cannot be found in a $4 trillion annual budget?
Democratic opposition to a border wall in urban areas is entirely political. They want to be seen as opposing Mr. Trump, rather than working in good faith to secure the southern border. It's a shame that a critical national security priority would be secondary to preening before the Democratic base.
In the new Congress, it is possible to envision a deal where the border wall is traded for legal status for Deferred Action for Childhood Arrivals (DACA) recipients. That would be a good deal for both sides and Democrats will have a measure of responsibility since they will run the House.
In Washington, reporters like to focus on the process story of who gets the blame for a shutdown. But Mr. Trump is betting that the issue matters more to people across the country than the perception in Washington.
This shutdown battle won't matter a year from now; the outcome will.
Democrats have given him $1.6 billion in border security funding already. The White House is requesting $5 billion. Surely there is a way to split the baby and reopen government.
Much like Republicans did in the Obama years, Democrats are entering a phase where simply opposing Mr. Trump will not be enough. They will offer their own proposals, which must be evaluated.
In the House, there will be the need to raise the debt ceiling early next year. A vote on the U.S.-Mexico-Canada trade deal will be needed. Democrats cannot simply vote "no" and rid themselves of any responsibility.
The new Congress puts Democrats in a new position. Talk is cheap. They will now have to lead, for the good of the country. Let us hope that their phony and politically opportunistic opposition to border security is only temporary.
Mr. Trump has a winning hand on border security and he should let it ride.
 Matt Mackowiak is president of Austin, Texas, and Washington, D.C.-based Potomac Strategy Group. He's a Republican consultant, a Bush administration and Bush-Cheney re-election campaign veteran and former press secretary to two U.S. senators.
AUSTIN: 807 Brazos St, Ste 408, Austin, TX, 78701 | office: (512) 469-9090 | fax: (512) 532-0999
WASHINGTON: 1238 Wisconsin Ave, Suite 401, Washington, DC 20007 | office: (202) 350-2647 | fax: (202) 318-8590
Twitter: @MattMackowiak
Podcast: "Mack on Politics"
(iTunes, Google Play, Stitcher, MackOnPolitics.com)
Texas tipsheet: MustReadTexas.com
Firm website: PotomacStrategyGroup.com
———————————————————–