DePasquale Failure to Deliver Timely Report Hides Potention Corruption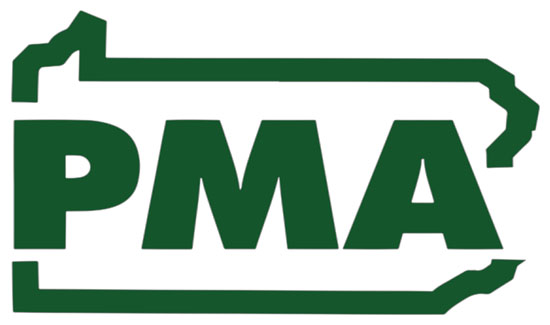 PMA to Auditor General: "A Press Release is Not an Audit"
October 6, 2020 – (Harrisburg, PA) Having promised since April to deliver an audit of Governor Tom Wolf's catastrophic business closure order and veiled business waiver program, Auditor General Eugene DePasquale continues his stalling campaign to protect himself and his political patrons.
"A press release is not an audit," said David N. Taylor, President & CEO of the Pennsylvania Manufacturers' Association. "The flimsy overview issued today does not begin to address the deeply disturbing practices of the Wolf Administration that have destroyed untold Pennsylvania jobs and businesses while others somehow got the 'Golden Ticket' of a waiver from Governor Wolf's front office. For example, Wolf Home Products in York – the Governor's former family business – received a waiver and is still operating, while other direct competitors were ordered to close and will now never reopen."
"Most critically, Mr. Depasquale's press release does not address the relationship between businesses receiving waivers from Governor Wolf and political contributions received by Tom Wolf's political campaigns from those businesses. Because, as a congressional candidate, Eugene DePasquale continues to receive campaign contributions and political support from Tom Wolf, we again call on the Auditor General to recuse himself because he is ethically compromised by his relationship with the Governor. It is not ethical to take money or political favors from someone you are supposed to be investigating – PERIOD," said Taylor.
The Auditor General's press release includes the following explanatory footnote: "Please note that the information contained in this status update should not be interpreted as audit findings. Formal findings and recommendations will be included in the final audit report, when complete."
"The failure of the Auditor General to produce the audit findings in a timely manner is proof of his political interference," Taylor said. "By failing to press Governor Wolf and his administration for all of the answers now, DePasquale has succeeded in delaying the process to provide maximum political coverage for himself and Governor Wolf's allies, just four weeks from election day. "
********************
Founded in 1909 by Bucks County industrialist Joseph Grundy, the Pennsylvania Manufacturers' Association is the Harrisburg-based statewide nonprofit trade organization representing the people who make things in the commonwealth. Learn more at www.pamanufacturers.org