Dustin Carmack and Kara Frederick of The Heritage Foundation to Address 2022 PLC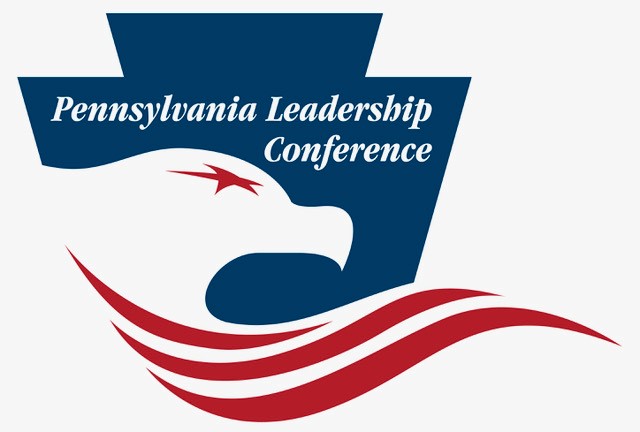 'REGISTER NOW !!
(Harrisburg, PA) – Dustin Carmack and Kara Frederick of The Heritage Foundation will address The Threats of China and Big Tech during the 2022 Pennsylvania Leadership Conference to be held April 1-2, 2022 at the Penn Harris Hotel by Wyndham (formerly the Radisson Penn Harris) in Camp Hill, Pennsylvania.
Former Congressman Trey Gowdy, currently a Fox News contributor and host of Sunday Night in America with Trey Gowdy, will be the featured dinner speaker Friday evening at the conference, former Kentucky Governor Matt Bevin will be the kick-off speaker, John Gizzi of Newsmax will be the conference breakfast speaker, State Treasurer Stacy Garrity, Auditor General Tim DeFoor, nationally-syndicated radio host Rev. C.L. Bryant of FreedomWorks, Cliff Maloney from the Citizens Alliance of America, Scott Parkinson from the Club for Growth, Cleta Mitchell from the Conservative Partnership Institute, James Broughel from the Mercatus Center at George Mason University, U.S. Representative Scott Perry, and former U.S. Senator Rick Santorum will also address the conference.  The event will include special forums spotlighting candidates for Governor of Pennsylvania and United State Senator from Pennsylvania.
The Pennsylvania Leadership Conference is the premiere gathering of public policy conservatives each year in the Keystone State.  It is the largest and longest-running of the state-based conservative conferences regularly attracting a long list of conservative elected officials, scholars, journalists, and activists for two days of speeches, panel presentations, workshops, and networking.
Details of workshops, panel presentations and policy "conversations" are on-line at www.paleadershipconference.com.
Dustin Carmack is a Research Fellow in the Center for Technology Policy at The Heritage Foundation. He studies and writes about evolving domestic and international technology trends, "Big Tech", national security, and intelligence issues.
Before joining Heritage, Carmack worked at the Office of the Director of National Intelligence (ODNI) as Chief of Staff for the Director of National Intelligence, where he worked on cybersecurity and the continuing impact of the SolarWinds breach, space-based technology and intelligence threats, election security threats, IC ethics of artificial intelligence principles and framework, response from the IC to COVID-19, and the strategic national security threat of China, among other issues.
Carmack holds a bachelor's degree in political science from Truman State University in Kirksville, Missouri. He also studied as a Rotary Ambassadorial Scholar at Tel Aviv University in Israel where he pursued a Masters in Middle Eastern History, Hebrew, and Arabic.
Kara Frederick is a Research Fellow in the Center for Technology Policy at The Heritage Foundation. Her research focuses on "Big Tech" and emerging technology policy.
Prior to joining Heritage, she was a Fellow for the Technology & National Security Program at the Center for a New American Security (CNAS), where she concentrated on high-tech illiberalism, data privacy, and digital surveillance. Before CNAS, Kara helped create and lead Facebook's Global Security Counterterrorism Analysis Program. She was also the team lead for Facebook Headquarters' Regional Intelligence Team in Menlo Park, California.
Kara has testified before the Senate Judiciary Subcommittee on Crime and Terrorism and spent two years as a lecturer on technology and international affairs at the George Washington University's Elliott School of International Affairs in Washington, D.C. She is currently a Fellow with the National Security Institute at George Mason University's Antonin Scalia Law School. She received her MA in war studies from King's College London and her BA in foreign affairs and history from the University of Virginia.
A pre-conference Pennsylvania Election Integrity Summit sponsored by the Conservative Partnership Institute and the Election Integrity Network will be held on Thursday, March 31st at the Penn Harris Hotel. A separate registration for the summit is required and available at www.paleadershipconference.com.
Registration for the 2022 Pennsylvania Leadership Conference and the Pennsylvania Election Integrity Summit is NOW OPEN at www.paleadershipconference.com.
-30-