Election Overview: PA House of Representatives, Part II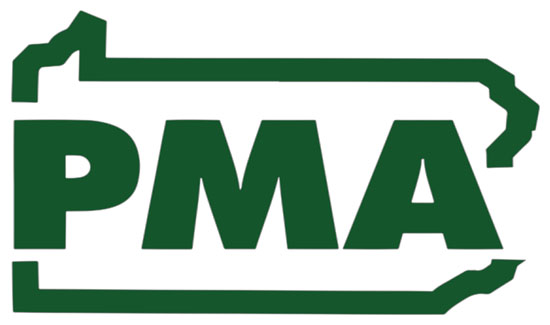 In part two of our series, (see part one here) we transition to the key races in the eastern half of the Commonwealth. The number of Republican House seats has dwindled over the past few cycles as voter registration and performance continues to trend blue. However, there is still a different brand of conservativism in what many pundits call the "collar" counties of the Philadelphia area. Factor in the civil unrest that is actively occurring in Philadelphia coupled with ongoing frustrations from the Wolf Administration's COVID-19 restrictions and the political atmosphere is uncertain at best.
Many of the "collar" counties have trended more Democratic at the top of the ticket but have retained several GOP lawmakers down-ballot. While Democrats need a net gain of nine seats to become the majority in the PA House, any effort to limit the Republican majority runs through southeastern PA. At the same time, many districts in northeastern PA were similar to those in western PA; districts with strong democrat registration advantages that swung for President Trump in 2016. This broader political realignment tells the tale of two Commonwealths –one that will have tremendous impact from our national politics down to our State House.
In numerical order, below are the final ten House races to watch heading in to November 3:
District 114 – James May (R) vs. Bridget Malloy Kosierowski (D*) (Registration: 34.5-R/56.5-D/9-I—2016: Trump 52.25%)
Pennsylvania's 114th District (Lackawanna) features first term incumbent Democrat Bridget Malloy Kosierowski seeking a second term against Republican challenger James May. PA-114 is a unique district; boasting a 22-point registration advantage for Democrats while President Trump won 52.25% of the district in 2016. Rep. Kosierowski cruised to victory in a 2019 special election, winning by almost 25 points. However, with President Trump on the ballot, PA-114 will be yet another case study in how far down the ballot the momentum will carry. Challenger James May will look to capitalize and flip the seat into Republican hands. May is a former Army officer and Chaplin, having served in Iraq, Walter Reed Medical Center, and Arlington National Cemetery. [1]
District 118 – Andrew Holter (R) vs. Mike Carroll (D*) (Registration: 35.5-R/55.5-D/9-I—2016: Trump 56.5%)
Pennsylvania's 118th District (Luzerne/Lackawanna) is yet another test in how far support for President Trump will translate in to support for Republicans in down ballot races. Incumbent Democrat Rep. Mike Carroll has held the PA-118 seat since 2007, having run unopposed since 2014 in a district where Democrats hold a 20-point registration advantage. Despite Carroll's status as an entrenched incumbent, Trump carried 56.5% of the district in 2016. Republican challenger Andrew Holter is energized and looking to utilize Trump's popularity in the district, possibly propelling him to victory on Election Day.
District 131 – Milou Mackenzie (R) vs. Kevin Branco (D) (Registration: 45.5-R/38-D/16.5-I—2016: Trump 53.75%)
The race for Pennsylvania's 131st District (Lehigh/Montgomery/Northampton) will be for an open seat, as Rep. Justin Simmons is not seeking reelection after first winning the district in 2011. Republican Milou Mackenzie—whose son, Rep. Ryan Mackenzie, represents the 134th House District—seeks to keep the seat in Republican hands while facing a challenge from Democrat Kevin Branco. Despite a seven-point Republican registration advantage, 16.5 percent of registered voters in PA-131 are independents. Without the name recognition of a longtime incumbent, Democrats seek to flip the seat while Republicans look to utilize their registration advantage and mobilize enough independent support to hold the line and keep control of the PA-131 district.
District 142 – Frank Farry (R*) vs. Lauren Lareau (D) (Registration: 44-R/42-D/14-I—2016: Trump 50.25%)
Pennsylvania's 142nd District (Bucks) embodies a tossup district; Republicans hold a slight two-point registration advantage, 14 percent of the voters are registered independents, and Trump won the district by carrying only 50.25 percent of the vote in 2016. Incumbent Republican Frank Farry, serving since 2009, is seeking a seventh term representing PA-142. In a rematch of the 2018 election, Democrat Lauren Lareau looks to unseat the incumbent Farry after previously suffering a 12-point loss. Lareau will need to capitalize on momentum by Democrats in southeastern PA in order to close the gap with Farry in order to flip the seat.
District 143 – Shelby Labs (R) vs. Wendy Ullman (D*) (Registration: 46-R/36.5-D/17.5-I—2016: Trump 48%)
First term incumbent Democrat Rep. Wendy Ullman is vying for reelection in Pennsylvania's 143rd House District (Bucks) after narrowly winning the seat by only 1.6 points in 2018. Although Republicans hold an almost ten-point registration advantage, the large number of independent voters (17.5 percent) make this a tight race, especially considering Trump was only able to win 48 percent of the vote in 2016. Ullman is opposed by Republican Shelby Labs of Plumstead, who will need to engage the registration advantage and appeal to the sizable block of independent voters to achieve a Republican flip.
District 144 – Todd Polinchock (R*) vs. Gary Spillane (D) (Registration: 47-R/37-D/16-I—2016: Trump 50.75%)
Pennsylvania's 144th District (Bucks) is another district where Republicans hold a registration advantage in concurrence with a large number of independent voters. With 16 percent of voters registered independents, first term incumbent Republican Todd Polinchock will look to fend off Democrat challenger Gary Spillane. Polinchock first won the seat in 2018 by only two points and will hope support for the President at the top of the ticket translates into a larger vote share this time around. However, Trump's vote total was only 50.75 percent back in 2016. This district will be a bellwether on which way support for Trump is trending in Bucks and surrounding counties.
District 151 – Todd Stephens (R*) vs. Jonathan Kassa (D) (Registration: 41.5-R/43-D/15.5-I—2016: Clinton 55.25%)
Incumbent Republican Todd Stephens is seeking a sixth term representing Pennsylvania's 151st District (Montgomery). In a district with a slight Democrat registration advantage, but 15.5 percent registered independent voters, Stephens has represented his district in Harrisburg thoughtfully. Democrat challenger Jonathan Kassa is looking to utilize the Democrat's momentum in the southeast region to unseat the longtime incumbent Stephens. While Clinton carried 55.25 percent of the district in 2016, Stephens fought-back against his opponent that year and won by 20 points.
District 160 – Craig Williams (R) vs. Anton Andrew (D) (Registration: 50-R/34.5-D/15.5-I—2016: Clinton 49.25%)
Pennsylvania's 160th House District (Delaware/Chester) is a race for an open seat following the retirement of longtime incumbent Stephen Barrar, who has held the seat since 1997. Craig Williams—a retired U.S. Marine Colonel and former Deputy Legal Counsel to the Chairman of the Joint Chiefs of Staff [2]—is seeking to keep the district in Republican hands. While the GOP has a more than15-point registration advantage, 15.5 percent of registered voters are independents, and Hillary Clinton carried the district with 49.25% of the vote in 2016. Democrat Anton Andrew is challenging for the PA-160 seat again after narrowly losing to Barrar by 2.6 points in 2018. Andrew is hoping the name recognition for having run in the district before, coupled with a strong performance by Democrats at the top of the ticket in the area will be enough to flip the Republican seat in Southeastern PA.
District 168 – Christopher Quinn (R*) vs. Deb Ciamacca (D) (Registration: 49-R/37-D/14-I—2016: Clinton 51.5%)
Incumbent Republican Christopher Quinn is seeking a third term in Pennsylvania's 168th House District (Delaware). Despite a 12-point registration advantage for Republicans, Hillary Clinton carried PA-168 with 51.5 percent of the vote. In 2018, Quinn narrowly defeated his challenger by only 1.4 points, or 450 votes. In a district this close, Democrat challenger Deb Ciamacca—a former Marine captain and teacher—is looking to flip the seat. As is the case with other districts in SEPA counties, incumbent Republicans like Quinn face a rising tide of Democrat support as part of the broader political realignment in Pennsylvania.
District 178 – Wendi Thomas (R*) vs. Ann Marie Mitchell (D) (Registration: 46.5-R/38-D/15.5-I—2016: Trump 50%
Pennsylvania's 178th District (Bucks) features first-term incumbent Wendi Thomas seeking reelection after first winning the seat by only 1.6 points, or 572 votes, in 2018. While Republicans have an 8.5-point registration advantage, 15.5 percent of registered voters are independents, resulting in PA-178 elections coming down to the wire—President Trump having narrowly won the district in 2016 by only carrying 50 percent of the vote. Thomas is opposed by Democrat challenger Ann Marie Mitchell.