Election Process Reforms Proposed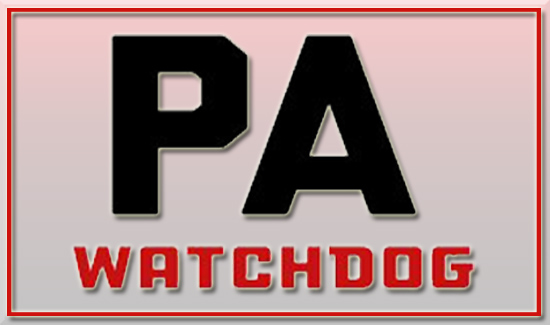 When Pennsylvania state Sen. Mike Folmer unveiled a package of election reforms that he and his Senate colleagues were rolling out for the new legislative session, what he emphasized repeatedly was not the fact that the proposals had bipartisan backing, but that they had emerged from conversations with local officials all over the state.
"In my first meeting with the county election officials, I was shocked by their comment that no state officials had worked closely with them about possible changes to the Pennsylvania election laws," Folmer, R-Lebanon, said at a news conference in Harrisburg. "I promised myself I would not only speak with those who run our elections, but I would also carefully listen to them."
The resulting package is designed to address a host of complaints and concerns that arose from hearings and discussions held by Folmer's State Government Committee. Among the proposals are measures designed to make absentee voting easier, decrease the difficulty in finding poll workers, simplify ballots and more.
Sen. Judy Schwank, D-Schwank, is taking the lead on a proposal to loosen the state's absentee ballot standards. Currently, voters intending to vote absentee must provide a reason, such as work, health or religious considerations, why they can't vote on Election Day.
"One of the most exciting changes we're proposing with this legislation is to allow no excuse or universal absentee ballots," she said at the news conference. "A majority of other states have been able to employ no excuse absentee ballots safely, securely and credibly. And I think Pennsylvania can do it too."
Schwank's proposal also would allow a voter to turn in their absentee ballot in person on Election Day if they couldn't get it postmarked in time.
Another proposal from Sen. Tom Killion, R-Brookhaven, would allow the use of "voting centers," locations where anyone from a given county can vote regardless of their precinct. Killion's legislation would also allow curbside voting for individuals with disabilities.
Sen. Pat Stefano, R-Connellsville, is sponsoring a constitutional amendment that will allow state and federal employees to serve as poll workers. Currently, the Pennsylvania Constitution forbids this practice, and local officials say this has made the difficult work of recruiting poll workers even harder.
And the final pieces of the puzzle came from Sen. Scott Martin, R-Lancaster. One of Martin's proposals would establish a mechanism to win an election via write-in whereby a candidate would need to collect at least 10 signatures. Martin is also behind a constitutional amendment that would eliminate the need for a separate ballot for judicial elections.
Another element mentioned by Folmer was allowing smaller precincts to merge, which Martin said has been a legal headache up to now.
"When I was a county commissioner in Lancaster, we had precincts where you might have what, 20 people who vote in a given election," he said. "And the precinct next door has 30 people, and the polls are literally right across the street from each other. And you've tried to merge them, and then the courts overturn it. So you run into issues like that. So it hasn't been smooth sailing."
Folmer said that there would be more hearings before his committee on the proposals before they were advanced to the full Senate, and he promised that he would have conversations with his colleagues in the House of Representatives to make sure that there was support in that chamber, as well.
"We're trying to get on the ground running," he said. "So the quest here is to try to get it done as soon as possible, but at the same time, making sure we do it in a very deliberate fashion."
Dave Lemery is the Pennsylvania & New Hampshire News Editor for Watchdog.org. He welcomes your comments. Contact Dave at [email protected]
Facebook
Twitter