Empower People, Emerge Stronger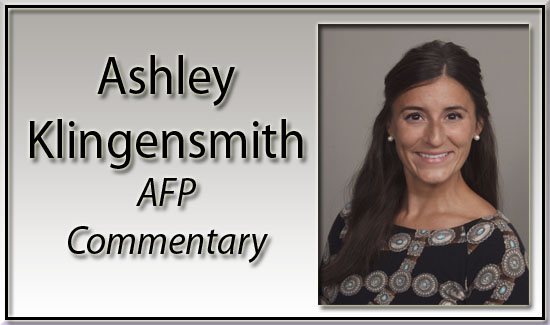 Empowering people will enable us to emerge stronger.  This is the theme that undergirds Americans for Prosperity's 2022 federal policy agenda.  Last week we discussed the first and second of five key priorities that will help unlock America's potential by reimagining the role of government and empowering people to seize the moment and drive progress. These were both the need to build a thriving economy and the need to restore congress' policymaking leadership.  Today, we'll discuss the remaining priorities and ask for your partnership in helping drive congress to action.
First, we need to provide a personal option for health care. American health care is some of the best in the world, but it is too costly and there is too much bureaucracy and paperwork. A government takeover of health care, like Medicare for All or a Public Option, would only worsen things and make it even harder for patients to see the providers they trust. Instead, we should keep what works in the current system and fix what is broken with a personal option. A personal option removes barriers that impede access to coverage and care, offering Americans more choice and control over their own health care and trusting them to select the options that are right for them and their families – without new taxes. It includes proven, bipartisan reforms such as expanding health savings accounts, increasing telehealth access, promoting price transparency, and giving patients more access to affordable, life-saving drugs, among others.  Policy solutions include empowering patients to be consumers and removing barriers between patients and doctors.
Second, we need to end a failed approach to addiction and substance use.  America spends more than $46 billion in taxpayer money annually to maintain our criminal-justice-first approach to addiction and substance use. Neither trends in the use of illicit drugs nor the black-market have been significantly impacted by this approach and overdose deaths only continue to rise. Law enforcement agencies have shifted more and more resources away from their core mission of solving and preventing property and violent crime and toward drug enforcement efforts. Police now arrest someone as a suspect in a historically low percentage of violent (42 percent) and property (14 percent) crimes – leaving too many victims without justice and jeopardizing public safety. After decades of trying the same tactics without improved results, it is time for our country to approach the problems of addiction and harmful substance use differently.  Policy solutions include restoring state autonomy over cannabis policy, ending unjust sentencing practices and removing barriers to a true second chance.
Last, we must strengthen and modernize our immigration system.  Our country should be open to those who are searching for opportunities to contribute and responsive to the demand of U.S. families and businesses. Our legal immigration system must be paired with border security reforms that increase personnel in understaffed areas, update malfunctioning security technology, and improve incentives in our asylum system. Such solutions are overdue and widely popular with voters yet continue to be held up by partisanship. We need immigration reform that leverages border security and legal immigration as complementary, not competing, objectives.  Policy solutions include passing a border security and Dreamer solution and expanding legal channels for immigration.
We have hand-delivered this five-point legislative roadmap to nearly all our congressional delegation across PA to gain additional cosponsors for the legislation that helps advance many of the abovesaid policy solutions.  We would value your help in accomplishing this objective.  You can do that by signing the federal contact official letters pertaining to economic freedom, health care and immigration housed at www.americansforprosperity.ivolunteers.com. Without pressure from their employers, each of you listening, congress can excuse inaction.  With your partnership, Americans for Prosperity is holding members accountable, encouraging action on those policies that will unleash the power of people to drive prosperity rather than Washington's elite determining where that investment is best levied.  I'm Ashley Klingensmith, State Director with Americans for Prosperity-Pennsylvania.  Find us on Facebook by searching @PAAFP and on Twitter by searching @AFPPennsylvania.
Ashley Sisca Klingensmith | State Director | Americans for Prosperity – PA
m: 412.915.1551 | e: [email protected] | @AFPPennsylvania