Erie Ranks Last in National Study of Economic Growth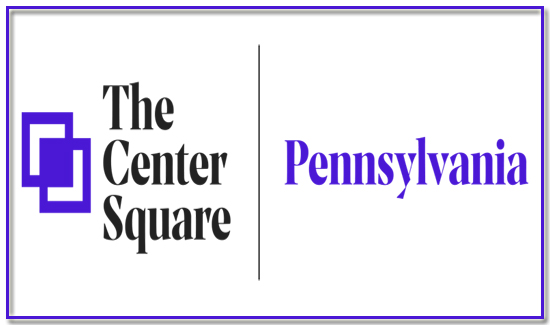 The Center Square) – With low scores in such metrics as population growth and economic development, Erie ranked last in a recent study examining how cities across the U.S. are faring this year.
Researchers with personal finance website WalletHub have taken the wraps off their 2020 report on the fastest growing cities across the country.
The study reportedly factored in a year that has been dominated by COVID-19. But Adam McCann, financial writer with WalletHub, said it fully examined "cities of varying population sizes based on 17 key measures of both growth and decline over a period of 7 years."
A total of 515 cities throughout all regions of the U.S. were included in the report, with Erie taking the last-place slot.
All Pennsylvania cities wound up in the bottom half of the ranking, with Bethlehem being the top performer at No. 272.
Other cities, in order of ranking, included Reading (No. 301), Philadelphia (No. 308), Allentown (No. 327), Pittsburgh (No. 380) and Scranton (No. 455).
Several Pennsylvania cities also made note in specific categories within this year's study. Erie, for example, ranked in the bottom five of U.S. cities for job growth, only placing ahead of four other communities: Peoria, Ill.; Shreveport, La.; Lafayette, La.; and Anchorage, Alaska.
On a positive note, Reading was singled out this year for ranking in a three-way tie of cities with the highest poverty rate decrease. It joined El Cajon, Calif., and Nampa, Idaho in the top ranking.
In the study, each city was give a score based on 17 specific metrics, with weighted ranking for a community's growth in population and jobs.
According to WalletHub, considerations also were given to each city's categorization: large (more than 300,000 people), medium (100,000 to 300,000 people) and small (fewer than 100,000 people).
Erie's yearslong trends in population declines have been documented in the past. A 2018 report from the Erie County Department of Health, for example, combed through statistical population data during a 17-year period, beginning in 2000.
"The City of Erie experienced the largest decline, with a loss of 6,348 residents," the agency report notes of statistics across the county. "This loss can be partly attributed to resident out-migration to the nearby municipalities of Millcreek, Harborcreek and Summit townships, which … all grew during the same time period."
According to the U.S. Census
, Erie's 2019 population estimate was 95,508 residents, down 6.1 percent from the last official recording a decade ago of 101,738 residents.
Data from the U.S. Bureau of Labor Statistics also point to Erie's job market. At the beginning of 2010, the city's labor market stood at 134,777 people; in July 2020, figures revealed a labor market of 126,265 people.
Several experts also shared their views on what cities should do to foster job and economic growth in the road ahead – particularly in a post-pandemic environment.
When asked what priorities cities should hone in on for future growth, accommodations for "affordable multifamily housing" should be top of mind, Tom Daniels, professor of city and regional planning with the University of Pennsylvania, said.
"Most cities have zoned much of their land area for single-family homes," Daniels told WalletHub. "Multi-family housing can provide both for sale and rent dwelling units, and takes up much less land, per person."
In this year's WalletHub study, several regions – the West and South – had stronger showings, compared to other areas of the country.
None of this year's top five fastest growing cities were in the Northeast. Fort Myers, Fla., took the top spot, followed by Bend, Ore.; Meridian, Idaho; Milpitas, Calif.; and, at No. 5, Enterprise, Nev.