F & M Poll: Concern Over Finances, Economy Rises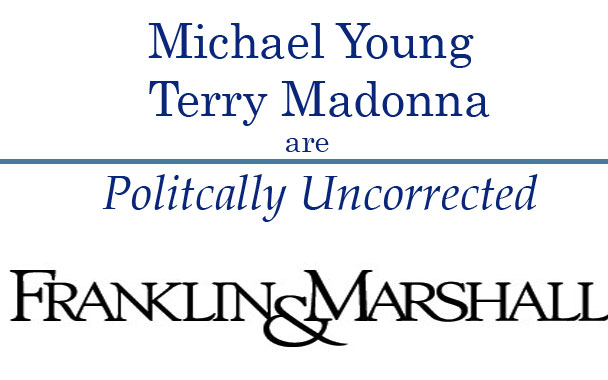 August 2020 Key Findings
Complete Results: fandm.edu/fandmpoll
• The August 2020 Franklin & Marshall College Poll finds that half (46%) of the state's registered voters believe the state is "headed in the right direction," which is below the recent high of 57% reported in October, 2019. This general optimism holds despite significant concern about COVID-19. Registered voters list COVID-19 (31%) as the most important problem facing the state today, but concerns about the economy and personal finances have sharply increased in the past month, rising from 12% to 22%. Most registered voters believe that Pennsylvania has managed the coronavirus outbreak better (52%) or the same (27%) as other states.
• Registered voters are less optimistic about their finances than they were prior to the coronavirus outbreak. Fewer voters report they are financially "better off" (23%) today compared to January (33%) and fewer expect to be "better off" (24%) financially next year than felt that way in January (31%). One in four (27%) registered voters believes that the United States is "headed in the right direction," which is down from two in five (38%) in January.
• Nearly three-quarters (72%) of the state's registered voters say they are "very interested" in the 2020 elections, about the same level of interest as last month (74%) and similar to the interest expressed by registered voters in August 2016. More voters expect to cast their ballot in person (62%) than by mail (31%) in 2020, but there are partisan differences in these expectations.
• Democrat Joe Biden currently leads President Trump among the state's registered voters, 49% to 42%.There are fewer registered voters in 2020 who express support for a third-party candidate or who are undecided compared to August 2016. President Trump continues to have an advantage, according to registered voters, when it comes to economic matters, but Mr. Biden holds an advantage over the President on all other characteristics tested, most notably on issues in dealing with the coronavirus and on personal attributes such as character and honesty.
This survey reflects interviews with 681 Pennsylvania registered voters, including 321 Democrats, 272Republicans and 88 Independents conducted by the Center for Opinion Research at Franklin & Marshall College from August 17-23, 2020. The sample error for this survey is +/- 5.2 percentage points. A complete methodological statement can be found in the full report.
The Franklin & Marshall College Poll is produced in conjunction with the Philadelphia Daily News, WGAL-TV (South Central PA), Pittsburgh Tribune Review, WTAE-TV (Pittsburgh), WPVI-TV6/ABC (Philadelphia), Times-Shamrock Newspapers, Harrisburg Patriot-News/PennLive, LNP media group, WITF, the Reading Eagle and Pennsylvania Capital-Star. It may be used in whole or in part, provided any use is attributed to the college.