FBI Arrest of Ohio House Speaker a Corruption Lesson for PA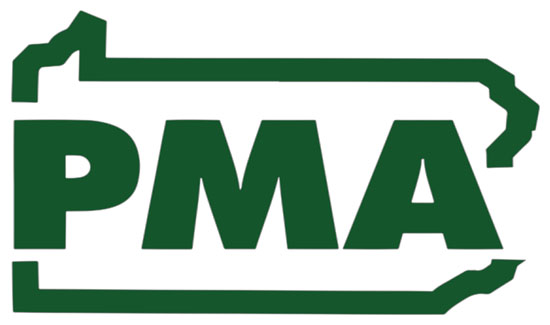 The U.S. Attorney for the Southern District of Ohio filed bribery and racketeering charges against Speaker of the Ohio House Larry Householder and four others over the enactment of nuke bailout legislation and subsequent efforts to thwart a statewide voter referendum. FirstEnergy Corp., whose lobbyist was among those arrested and charged, funded the corrupt influence operation with more than $60 million, according to the U.S. attorney's indictment.
FirstEnergy Corp. is also a prominent cheerleader for Governor Wolf's plan to enter Pennsylvania into the Regional Greenhouse Gas Initiative (RGGI). Joining the ten-state compact will impose a cap-and-trade program – a carbon tax – on Pennsylvania's energy sector, propping up nuclear generators by adding new costs on their competitors.  As a reminder, the nuclear power industry lobbied for today's competitive market for electricity and collected an extra $9,000,000,000.00 in surcharges from ratepayers during the transition.
"Because the corrupt practices of FirstEnergy have been exposed in Ohio, Pennsylvania's General Assembly must be fully involved with deliberations over FirstEnergy's carbon tax plan" said PMA President & CEO David N. Taylor. "Governor Wolf seems determined to exclude legislators from fulfilling their constitutional oversight duties, highlighted by his bizarre effort to prevent the Office of Open Records from functioning. Now that the legislature has forced the Governor to reopen the Office of Open Records, FirstEnergy's involvement with the Governor's office in developing and advancing RGGI can be documented."
Besides increasing the generating costs of their competitors, energy industry sources fear that Pennsylvania's four remaining nuclear plants could get direct subsidies from a pot of money funded by carbon tax collections.
"It's a subsidy just like Ohio," one industry source said. "They are just getting it a different way through a different program."
Even though nuclear bailout schemes were enacted in Ohio, Illinois, New York, New Jersey, and Connecticut, Pennsylvania has so far successfully defended competitive markets for electricity, thanks in part to industry and consumer opposition centered in "Citizens Against Nuclear Bailouts."  The group helped state lawmakers see beyond the nuclear industry's "zero emission" arguments (which ignored deadly radioactive waste) and that the subsidy was really due to the nuclear industry's failure to prepare for competitive markets, which were dramatically changed by the discovery and development of the Marcellus Shale formation. In September, Exelon shut down Three Mile Island Unit 1 in Middletown PA when it was clear the legislature would not enact the bailout. FirstEnergy has threatened to close its Beaver Valley Power Station in Shippingport PA, which is operated under FirstEnergy's subsidiary Energy Harbor, unless Pennsylvania enacts the RGGI carbon tax.
There's also the question of whether the Wolf Administration's science is valid.
The "science" in the form of contracted models that the Department of Environmental Protection developed are now under scrutiny as the company that provided the research, ICF, co-signed a RGGI support letter to the Pennsylvania Environmental Quality Board on July 9, 2020. Senate Environmental Resources and Energy Committee Chairman Gene Yaw (R-Lycoming) sent a letter to Environmental Protection Secretary Patrick McDonnell stating, "…ICF has shown that it is biased and that its modeling work will always be subject to question…the company hired to do impartial modeling cannot continue in that capacity. DEP needs to do a top to bottom reboot of the RGGI idea. A beginning might be to talk to the legislature."
Even with the botched advocacy letter, the science is so unpersuasive that the Department of Environmental Protection's (DEP) own Citizens Advisory Council (CAC) in May voted 9-4 against Pennsylvania joining RGGI. The CAC questioned the environment benefits and whether it was needed at all to reach Wolf's targeted carbon reductions of 26 percent over the next five years.
Carl Marrara, PMA's Vice President of Government Affairs, in testimony submitted to CAC said that "everyone wants a clean, healthy, and sustainable environment."
"The issue at hand," he went on, "is whether or not a government program, that will undoubtedly add substantial costs to Pennsylvania's electricity consumers, is the best mechanism to achieve the cleanest, healthiest, and most sustainable environment possible. You'll find that the answer to this question is clearly that RGGI does not accomplish this goal, but the program will negatively impact Pennsylvania's economy in a punishing way."
Later in May, the DEP's Air Quality Technical Advisory Committee failed to indorse the RGGI plan. And just last week another DEP committee, the Small Business Compliance Advisory Committee, rejected the plan.
A nearly identical program established in 2012 in California has resulted in higher prices for businesses and consumers, and not much else. The cap-and-trade plan requires greenhouse-gas emissions to be reduced 40 percent below 1990 levels by 2030 and 80 percent below 1990 levels by 2050 – targets impossible to meet.
What the plan has actually accomplished, according to policy analyst Tim Benson, writing last year for the Heartland Institute, is this: "Cap-and-trade has helped force one million California households to spend at least 10 percent of their household income on energy costs, a situation experts refer to as living in 'energy poverty.' In some lower-income counties, as many as 15 percent of households are classified as energy impoverished."
A month ago, the House approved legislation, HB 2025, which would require the Wolf Administration to seek legislative approval before Pennsylvania joins RGGI. The bill, if sent to the governor, faces an almost certain veto.
The governor keeps insisting on doing things his way, and only his way. Late last month, he extended the deadline for DEP to develop a plan for Pennsylvania's participation in RGGI. The original deadline, July 31, is now September 15. Full implementation would be at least another year away.