F&M Poll: PA Not Headed in the 'Right Direction'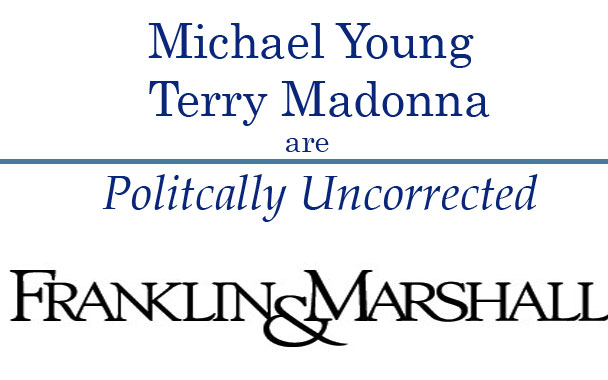 Otober 2020 Key Findings
Complete Results: fandm.edu/fandmpoll
The October 2020 Franklin & Marshall College Poll finds that only two in five (43%) of the state's voters believe the state is "headed in the right direction," which is consistent with recent surveys that have shown less optimism about the state's direction compared to last year. Voters list Coronavirus (COVID-19) (27%) as the most important problem facing the state, with concerns about the economy being the second most common concern (21%).
About two in five (42%) voters in Pennsylvania believe President Trump is doing an "excellent" or "good" job as president, which is consistent with his ratings in recent polls. The President's approval rating for his management of the coronavirus outbreak is lower (33%) than his overall job approval rating.
Nearly three-quarters (77%) of voters say they are "very interested" in the 2020 elections which is similar to the interest expressed by voters in September 2016. More state voters expect to cast their ballot in-person (53%) than by mail (44%), and most (62%) voters believe the tabulated vote count in the state will be accurate if mail-in voting is widely used, but there are strong partisan differences for both of these indicators.
Democrat Joe Biden currently leads President Trump 50% to 44% among likely voters. An important component of President Trump's 2016 victory in Pennsylvania came from a massive vote advantage in the counties he won, but Mr. Biden currently holds a larger vote share in the counties Hillary Clinton won in 2016 than President Trump holds in the counties he won that year. More of the state's registered voters have an unfavorable (57%) than favorable (42%) opinion of President Trump, while slightly more voters have a favorable (52%) than unfavorable (47%) opinion of Joe Biden.
This survey reflects interviews with 558 Pennsylvania likely voters, including 268 Democrats, 229 Republicans and 61 Independents conducted by the Center for Opinion Research at Franklin & Marshall College from October 19-25, 2020. The sample error for this survey is +/- 5.0 percentage points. A complete methodological statement can be found in the full report.
The Franklin & Marshall College Poll is produced in conjunction with the Philadelphia Daily News, WGAL-TV (South Central PA), Pittsburgh Tribune Review, WTAE-TV (Pittsburgh), WPVI-TV6/ABC (Philadelphia), Times-Shamrock Newspapers, Harrisburg Patriot-News/PennLive, LNP media group, WITF, the Reading Eagle and Pennsylvania Capital-Star. It may be used in whole or in part.
Copyright © 2020 Franklin & Marshall College, All rights reserved
Our mailing address is:
Center for Politics and Public Affairs
415 Harrisburg Ave
Lancaster, PA  17603
Phone: 717.358.4052