Forge the Future Presents Long Term Growth Plan for PA's Energy Industry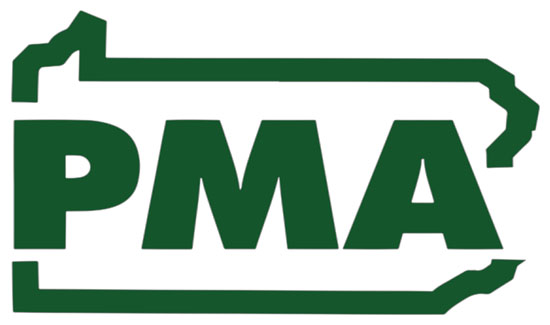 Pennsylvania is all dressed up with nowhere to go. We sit on one of the most abundant, affordable supplies of natural gas and natural gas liquids (building blocks of hundreds of manufactured products) on the planet, and we are at risk of sitting by as downstream businesses never show up to take us to the big dance.
Now industry leaders, led by Chevron Appalachia and Peoples Gas, have come together and embarked on an aggressive timetable under the Forge The Future project to not only lure businesses here, but create new ones of our own. A plan is scheduled to be in place by the end of the calendar year.
"Manufacturing has long been the engine that drives Pennsylvania's economic prosperity," said David N. Taylor, President and CEO of the PMA, and a member of the Forge The Future Steering Committee. "By strategically deploying Pennsylvania's vast energy resources, we have a unique opportunity to reignite manufacturing growth and jobs across the entire commonwealth for years to come."
The economic consulting firm, McKinsey & Company, completed stage one of the project last July when it published Forge the Future: Pennsylvania's Path to an Advanced, Energy-Enabled Economy. The study identified five key economic growth drivers associated with the industry: commercial and residential heat and power generation; petrochemicals/plastics; advanced materials; advanced manufacturing; and export/infrastructure. Stage two of the plan will take the input of dozens of business leaders to form an overarching strategy to grow business under those broad industry categories. Details of the strategy are expected before the end of 2018. Stage three will be its implementation.
The summation is that Pennsylvania needs to attract more Mark Caskeys of the world.
Ten years ago, Caskey started Steel Nation in Washington County to serve the gas drilling industry. He now has 35 employees, and contracts out with nearly 200 more; nearly all earning six figures with "excellent" retirement and health care plans. Still Caskey worries about the future of the industry.
"Five years ago, I thought I would see all kinds of new manufacturing here," Caskey said. "It's not here and I'm not sure what that says about five years from now."
It could be staggering. The McKinsey study estimates that Pennsylvania can improve its economic performance above its current trajectory by:
$60 billion, 6-9% growth in annual state GDP over about 10 years, from $720 billion (under a business-as-usual scenario) to $780 billion by pursuing targeted growth actions (increase from 1.6% to 2.3% in average annual growth rate);
Over 100,000 more jobs, a 1-2% increase over about 10 years, from 6.2 million jobs in 2025 (under a business-as-usual scenario) to 6.3 million jobs in 2025 by pursuing targeted growth actions (increase from 0.65% to 0.85% in average annual growth rate);
Over 4.5 trillion cubic feet (Tcf) increase in gas demand, a 90% increase over 10 years, from 5 Tcf in 2025 (under a business-as-usual scenario) to 9.5 Tcf by pursuing targeted growth actions;
Significant increase in state revenues – estimated to be at least $2-3 billion, supported by large expansion in state GDP and corporate activity.
"Pennsylvania's gas reserves are so vast, this represents a historic opportunity to build a more vibrant, growing economy," said Gene Barr, President and CEO of the PA Chamber of Business and Industry. "Current and future Pennsylvania-based companies that use natural gas, as a gas or liquid, as feedstock, or related industries, will benefit from this abundant, efficient and affordable resource. Exports, which are already happening and will grow, are an important part of the equation but right now it's urgent that we work quickly to grow downstream businesses that create jobs and revenue for Pennsylvanians."
The energy industry helped pull Pennsylvania through the Great Recession, and its given local host governments, through the impact fees the industry pays, a new lease on life. Washington County alone has had nearly a complete makeover with everything from new generators in county buildings, to bridge repairs, to 911 system upgrades.
But all the right pieces need to be in place so the future potential of the industry isn't squandered. The Forge The Future project will give us the picture; it's up to us to put all the pieces together.