Getting Healthy Citizens and Healthy Businesses Back to Work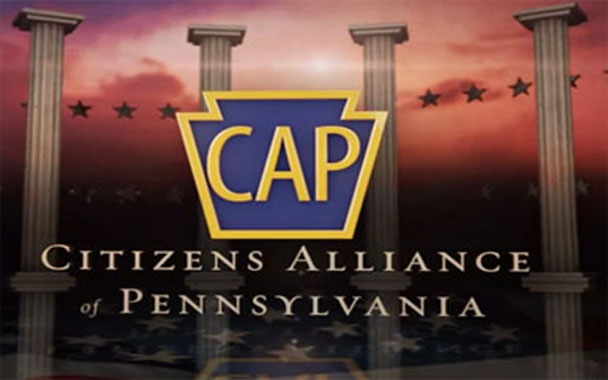 by Senator Doug Mastriano
Pennsylvania Senate District 33
I introduced legislation this week to get Pennsylvania working again.  Calling it "Pennsylvania Healthy Citizens and Healthy Businesses back to work initiative," it applies strict health and safety measures on businesses to allow them to resume operations.  The governor should not have the sole and arbitrary power to judge which businesses should survive.  His only answer to this was creating a star-chamber like secret waiver process, which at last count has 25,000 requests pouring in.  The entire process is a well-guarded secret with zero accountability or transparency.  We have no idea if those approved/disapproved are getting political payback, or how decisions are being made.  Is it constitutional that he is wielding so much power, unprecedented in Pennsylvania's history?  It is not up to Governor Wolf to pick winners and losers and he is indeed doing that.  This was made evident in a recent expose by the Philadelphia Inquirer, which discovered the Wolf Family legacy company to remains open, despite his order to the contrary.
Pennsylvania is indeed confronted by a contagious virus, which has necessitated certain emergency measures to curtail its spread.  This encompasses distancing, sanitary health practices, health conscience behavior, a sanitary workplace, among many other considerations as listed by the Center for Disease Control and Prevention (CDC).  These are designed to ameliorate the spread of COVID-19.  Chief among the considerations is the need to avoid the spike in infected people that sadly occurred in other nations, such as in Italy.  This spike overwhelmed their health care facilities and left scores not receiving the help that they required.
The key concern of Governor Tom Wolf in this environment was to reduce the spread of the virus across the state by severely restricting/limiting what he called "non-essential" and later,  "non-life-supporting" business activity.  His order to avoid a spike in cases was triggered by the governor's 19 March order that initially called for the closure of all businesses across the state deemed non-essential that evening.  Wolf's unilateral closure order impacted tens of thousands of businesses; millions of jobs and put at stake the very lives and economic well being of our citizens.  His draconian order took no account of CDC or Occupational Safety and Health Administration (OSHA) guidelines on allowing low contagion risk jobs to remain operational, but at the stroke of a pen, unilaterally issued a proclamation that will be calamitous for our state.  Hardest hit among these are; single-parent families, young couples, the independently employed (who still are not eligible for unemployment, despite my engagement with the governor to reverse his position on this), non-profits and small businesses.  There is a real and present danger that Wolf's cure may be worse than the virus.
And then there is Wolf's much-vaunted waiver office.  The governor's waiver process lacks accountability, has no oversight and grants him unilateral power of who can and cannot be open for business.  This is too much power in the hands of one man and as we saw with the Philadelphia Inquirer exposé, it is already being used for political payoff.
My "Pennsylvania Healthy Citizens and Healthy Businesses back to work" legislation will allow businesses to reopen if they agree to abide by CDC mitigation measures to contain the spread of the virus. We need a safe, fair and balanced approach to reopening businesses.  Not the secret and random Wolf waiver process, but rather an approach that takes the incompetence and corruption of Harrisburg bureaucrats out of it.  A process that uses the expert advice of CDC and OSHA to provide direction on how certain businesses can reopen, which will at the same time, protect the health and welfare of our people and our state.
The preponderance of the "non-life sustaining businesses" closed by Governor Wolf are categorized by the Federal Government as low to medium risk at spreading the diseases and that's without them already implementing the CDC's health conscience best practices.  Imagine how safe they will be with the implementation of CDC's guidance.  The way ahead for Pennsylvania is to offer businesses deemed by Gov Wolf as "non-life supporting" to resume operations but under certain conditions.   To reopen, mangers, owners, and staff agree to comply with CDC and OSHA COVID-19 mitigation measures until the state of emergency has ended.  These businesses do not require a waiver, but agree to enforce CDC and OSHA policies during the COVID-19 health crisis and will be responsible for meeting these standards if inspected by the PA Department of Health or local law enforcement.  Timely and full compliance is required to continue operating the business during the crisis.  An appeals process will be established at the Department of Labor to handle any concerns of disagreement with an inspector's findings and monthly reports will be filed with the relevant committees in the House and Senate (Health, Labor, etc) to provide oversight and transparency.  The House and Senate Labor Committees will adjudicate any appeals or complaints that are challenged by the businesses in disagreement with a Department of Labor's decisions.
Businesses that resume operations during this health crisis agree to abide by the following healthy practices delineated by both the CDC and OSHA:
Implement a generous sick leave policy, without retribution, for anyone who has COVID-19 symptoms (i.e., fever, cough, or shortness of breath)
Employees who develop COVID-19 symptoms (i.e., fever, cough, or shortness of breath) will immediately be sent home and not return until cleared by a healthcare professional
Sick employees must remain at home until their symptoms have passed and/or they receive a clean bill of health from their healthcare provider or state/local health officials
Employees with sick family members, or family members at higher risk (elderly, those with a weakened immune system, heart conditions, respiratory disease, chronic medical condition, diabetes, etc), should not work in a public area and all efforts should be made for them to work from home
Employers allow as many employees as possible to work from home (telework)
Employers must ensure that there is a minimum of six feet between workers, as well as six feet maintained between the employee and the public.
Employees at higher risk of suffering severe consequences or death by COVID-19 (elderly, weakened immune system, heart conditions, respiratory disease, chronic medical condition, diabetes, etc), will not be permitted to work in a non-life supporting business until the crisis has passed.
Employees with a sick family member will not return to work until that family member is cleared by a professional healthcare worker.
Additionally, the business will agree to:
Implement sanitary policies and a regular cleaning schedule to reduce exposure to COVID-19
To disinfect workspaces and areas with access to the public in addition to the workspaces and especially the restrooms.
Have adequate cleaning supplies available, as well as disposable paper towels, etc. The business will also ensure that tissues, hand sanitizers, gloves, medical masks, and other necessary sanitary products are available on site should an employee need them.
Online meetings will be encouraged rather than in-person
Employees will not share tools, equipment, phones, desks, computers or electronics.
Employers will agree to allow employees to remain home to care for sick relatives if necessary
Employers will develop flexible emergency leave policies during this health crisis and have non-punitive measures in place for those that need time off due to health concerns
Employers will not require their employees to have a COVID-19 positive test result to take sick leave
Employers will suspend non-essential operations and go to "minimal manning" to reduce the chances of spreading COVID-19
Employers Adopt "flexible worksites" that allows telework, etc. to reduce the likelihood of exposure
Break rooms and cafeterias should be closed
Postpone all non-essential meetings.
Limit public interaction and use curbside pickup, and online meetings.
Seek ways to increase building/office ventilation and circulation,
In closing, I'm reminded of a local florist that is operated by a husband and wife.  They can do all transactions online and deliver the arrangements to the customer.  They will not exchange money, see or meet any people and are at zero risk of spreading the virus.  There is another local business in my area that is operated by a husband, wife and their daughter.  Again, the transactions can be done online and the goods can be left out for pick up or delivery.  They will have no interaction with the public and are at zero risk of spreading the virus.  Having such low-risk businesses shut down at the whim of the governor lacks reason or justification.  He's doing nothing to limit the health crisis while causing unnecessary pain to the community.   What's the point of shutting down any activity that has zero to little risk of spreading the virus?  This is simply an example of the heavy hand of big government, needlessly crushing hard-working families and small business owners.
By implementing the above best practices, the spread of the virus will be contained/migrated, while at the same time allowing Pennsylvania to reopen for business.   Many of the businesses shut down by the governor's unilateral order are considered by CDC and OSHA criteria as low risk of spreading the virus.  Mandating the implementation of these commonsense and life-saving measures, as described by CDC and OSHA, will ensure the safety of our citizens and the survival of our businesses.  Without compromising the health and welfare of our people, this balanced/commonsense approach is in the best interest of Pennsylvania.  Governor Wolf, it's time to think about the people of Pennsylvania and get "safe businesses" back to work.