Good Riddance: UVA Professors Resign over Hiring of Marc Short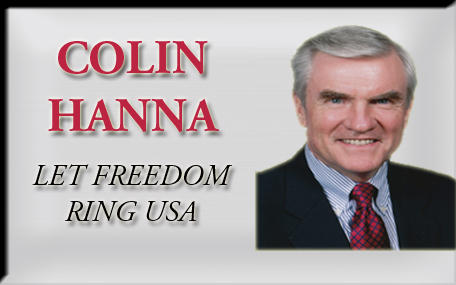 Remember the expression from former House Speaker Tip O'Neill: "All politics is local"?  As true as that may have been when he coined the phrase, it has now effectively been replaced by a new truism: "All politics is personal."  All politics should really operate on a plane that is always above the personal, but in the age of social media, 24-hour cable news and the decline in the ideals of responsible journalism, that's simply no longer the case. Politics is more viciously personal than ever before in my lifetime, and the shortcut to assuring media coverage is increasingly to make the most ferocious personal attacks, virtually without regard to their credibility. There is a current case in point in academia that illustrates these points clearly, while exposing the intellectual dishonesty and hypocrisy among the self-defined proponents of tolerance.
The person in question is Marc Short, who recently left the President's White House staff as Director of Legislative Affairs.  I have known Marc for over 20 years, going back to when he and his wife Kristen were the caretakers-in-residence of Ronald Reagan's wonderful Rancho del Cielo in the mountains above Santa Barbara. After a few years in that paradise, but separated from the day-to-day turmoil and excitement of Washington, Marc decided to return to nearby Virginia. He studied for and received an MBA from the University of Virginia. After getting his degree, he joined the staff of Department of Homeland Security and then a few years later joined the staff of Kay Bailey Hutchison, the moderate Republican Senator from Texas, eventually rising to the position of her Chief of Staff. While there, he hired a colleague of mine for several years at Let Freedom Ring, Matt Mackowiak, to be the Senator's Press Secretary.
Here's some of what Matt said to me this week about Marc: "Marc was an incredible boss…He became a mentor to me, helping me grow, offering both encouragement and constructive feedback, and increasing my responsibility over time… He was an outstanding manager, giving senior staff room to maneuver while also remaining in charge of the team and leading the organization in the direction the Senator wanted. Marc then went on to become Chief of Staff to then-Congressman Mike Pence of Indiana when he was in leadership as House Republican Conference Chair… Through his time on Capitol Hill, Marc gained a rare understanding of how legislation moves and how the place really works. He developed deep relationships with members across the aisle and senior staffers in many offices and on important committees. In many ways, these two jobs prepared him to run the Legislative Affairs office for President Trump… Marc Short is a principled conservative… For well over a year he performed one of the toughest jobs in this White House and he earned plaudits from everyone he worked with… The passage of the first major tax reform bill in 31 years is a testament to his drive, his focus, and his skill. It is disgraceful to see certain professors and students who do not personally know Marc Short protest his one-year fellowship at the Miller Center at UVA, where he earned his MBA. Marc is an outstanding individual, a strong Christian, and a devoted husband and father. He is a wonderful friend, and he will be a great addition to the faculty at UVA."
Yet the contempt and hatred for Donald Trump in academia is so intense that it rejects this good, gentle, thoughtful, insightful and analytical public servant merely because he worked for President Trump for a year and a half. Mind you, he is perfectly suited to the fellowship he was extended at UVA, because it's in an ostensibly nonpartisan affiliate of the University whose area of study is Presidential history. So where are the high ministers of tolerance, those sanctimonious preachers of academic freedom? Their tolerance does not extend to anyone who has worked with President Trump and challenged media and academic bias. Two professors even resigned from the Miller Center simply because Marc Short was granted a fellowship, and then wrote an obsequiously self-serving op-ed about their decision in the Washington Post. The professors say that Trump has departed sharply from recent precedents by "breaking the norms of Presidential behavior, upending the rules of civil discourse and casting doubt on the meaning of truth." That justifies rejecting anyone with first-hand knowledge of the Trump Presidency from joining their august study center on Presidential history.  It also justifies their resignation from the Center. Their first conclusion is an egregious departure from the very nature of academic inquiry and analysis. Their second conclusion, that they should resign, is a good one.  Good in the sense of good riddance.
(Colin A. Hanna is President of Let Freedom Ring, USA.)