GOP: Wolf Veto Leaves PA Residents Jobless, Economy in Shambles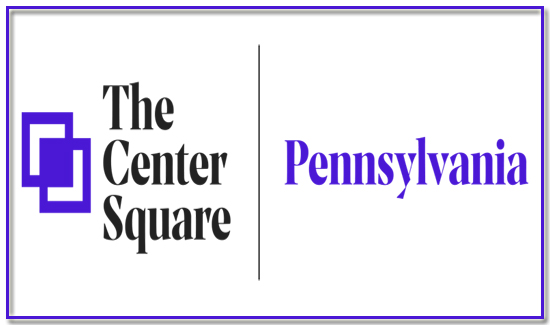 (The Center Square) – Legislative Republicans didn't mince words after Gov. Tom Wolf's veto Monday of their plan to loosen business restrictions during the coronavirus pandemic.
House Speaker Mike Turzai, R-Allegheny, and Senate Majority Leader Jake Corman, R-Centre, criticized the governor for what they called "haphazard" and "opaque" rule making that they say has left residents jobless, the economy in shambles and political tensions at an all-time high.
"Our efforts are and have been focused on giving people hope for the future as well as some peace of mind," Turzai said. "We have to fight the COVID-19 crisis, but we also have to prevent the collapse of Pennsylvania's economy."
"His sweeping generalities and policy positions on issues like raising the minimum wage provide no comfort when people are afraid they won't have a job to come back to, no matter what the wage," Corman and Senate President Pro Temp Joe Scarnati, R-Jefferson, said in a joint news release. "It is disappointing that Governor Wolf rejected this common-sense approach that provided a path forward, while at the same time protected the lives of vulnerable Pennsylvanians without sacrificing the livelihoods of more than a million workers."
Wolf shut down nonessential businesses effective March 23 in an effort to stem the spread of the coronavirus, which has infected more than 33,000 residents and killed 1,204 others. The strategy, while effective in bending the curve and slowing the virus, has left 1.4 million residents unemployed and hundreds of businesses unsure of when – or if – they'll ever reopen.
GOP lawmakers advanced a bill last week that would have reopened businesses in line with guidance from the federal Centers for Disease Control (CDC) and the Cybersecurity and Infrastructure Security Agency (CISA). They said their constituents flooded their district offices with questions about the governor's backlogged exemption process, arguing that the widespread mandate shutters small businesses while leaving corporations and big box stores free to operate.
Wolf vetoed the plan after Secretary of Health Dr. Rachel Levine warned the CISA list, in particular, was too broad to contain the pandemic in Pennsylvania, the fifth most impacted state in the country.
"Reopening tens of thousands of businesses too early will only increase the spread of the virus, place more lives at risk, increase death tolls and extend the length of the economic hardships created by the pandemic," Wolf said.
Legislative Republicans argue, however, that the governor should trust business owners to operate safely amid the pandemic.
"We can fight the COVID-19 crisis and act to prevent the collapse of Pennsylvania's economy," Turzai said. "People can work safely – and want to work safely – during the COVID-19 crisis, and the governor knows it as his administration haphazardly granted waivers and today he signed Senate Bill 841, which will allow 'e-notary' provisions to enable various business and legal transactions to occur."
Public frustration with the stay at home orders and business closures reached a critical mass Monday when hundreds of protesters gathered on the Capitol steps in defiance of the governor's mitigation tactics – just one of several dozen such demonstrations happening across the country. Meanwhile, Wolf unveiled more details about his phased economic reopening plan, set to begin May 8.
"Everybody wants to get through this phase as quickly as possible," he told reporters. "If I could snap my fingers or wave a magic wand to get back to where we were in January, I'd do it in a heartbeat. If we do it too quickly, we will face consequences."
The plan will reopen construction sites across the state on a limited basis and some counties may see the stay at home order lifted. Wolf said if curbside pick up proves safe and effective for state-run liquor stores, he will allow other retailers to do the same.
Legislative Democrats, in a phone call with reporters Monday morning, backed the strategy as sensible and science-driven, unlike the policies advanced by the majority party.
"There's a dangerous trend of the facts, science and medical experts during this pandemic," Sen. Sharif Street, D-Philadelphia, said. "These fans have been flamed by the president, and unfortunately people around the commonwealth have started to embrace this, too."