Gordon Denlinger New PA NFIB State Director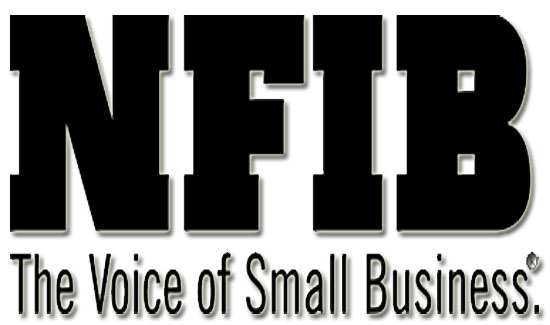 NFIB Welcomes Gordon Denlinger as New Pennsylvania State Director
Former lawmaker has knowledge of General Assembly and small business issues
 HARRISBURG, Oct. 22, 2018 – NFIB, the leading small business association in the nation, announced today that Gordon Denlinger had been named its State Director in Pennsylvania. Denlinger will lead the state office which advocates on behalf of 14,000 small businesses in Pennsylvania.
"We are very excited to have someone like Gordon who has expertise on tax issues and a background as a legislator heading our PA team," said NFIB State Public Policy Executive Director, Tim Goodrich. "Our small business members in the state can be assured they are getting top-notch advocacy with Gordon looking out for them in the state Capitol."
"I am thrilled to join NFIB's team in Pennsylvania, the premier advocacy platform for our small business owners," said Gordon Denlinger. "Promoting and protecting small businesses' right to own, operate, and grow in a free market, has been one of my life-long callings. I am grateful to NFIB for the opportunity to carry our member's concerns to the halls of power in Harrisburg."
Gordon Denlinger served in the Pennsylvania state House from 2003 to 2014. During that time, he was honored with NFIB's Guardian of Small Business award for his voting record on key small business issues. Earlier this year, in a run for Lieutenant Governor, Denlinger garnered the support of a third his party's delegates.
In the private sector, Denlinger held the position of Corporate Controller at a family-owned grocery chain based in Ephrata and worked as Assistant Controller for Graco Children's Products in Elverson, Pennsylvania. While serving in that capacity at Graco, the company's annual sales tripled. More recently Denlinger was managing partner in a firm that raised capital for a financial sector investment.
A graduate of Bob Jones University, Gordon Denlinger is married to Carolyn Hastie Denlinger, and he has four adult children. The couple lives in Narvon.
                                                                                  ###
For more than 75 years, NFIB has been advocating on behalf of America's small and independent business owners, both in Washington, D.C., and in all 50 state capitals. NFIB is nonprofit, nonpartisan, and member-driven. Since our founding in 1943, NFIB has been exclusively dedicated to small and independent businesses, and remains so today. For more information, please visit nfib.com.