Governor Ron DeSantis to be Special Guest Speaker at 2023 PLC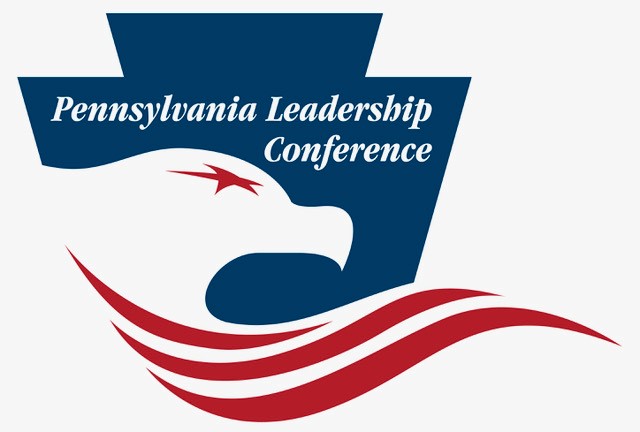 'Early Bird' Rates Extended to March 15th
(Harrisburg, PA) – Special guest Florida Governor Ron DeSantis will discuss the Florida Freedom Blueprint during his keynote address at the 2023 Pennsylvania Leadership Conference to be held March 30 – April 1, 2023 at the Penn Harris Hotel by Wyndham in Camp Hill (Harrisburg), Pennsylvania. Governor DeSantis will speak during the conference closing luncheon on Saturday, April 1st.
Governor Ron DeSantis delivered the Freedom Blueprint in Florida with battle-tested leadership, a bold policy agenda, and a record-setting victory for the people of his state.
Governor DeSantis has led the Free State of Florida through decisive actions that put the people of Florida first and never backing down to corporate media nor special interests. His leadership paved the way for a bold policy agenda to keep Florida free, put students first and protect parents' rights, invest record funding for Florida's environment, and stop woke ideology from infiltrating his state.
The people of Florida responded by delivering Governor DeSantis a historic, 20-point victory on November 8, 2022. No leader has accomplished more for his state than Governor DeSantis, and he is now sharing the Freedom Blueprint with the country.
In his inaugural address Governor DeSantis said: "When the world lost its mind – when common sense suddenly became an uncommon virtue – Florida was a refuge of sanity, a citadel of freedom for our Americans and even for people around the world. In captaining the ship of state, we choose to navigate the boisterous sea of liberty rather than cower in the calm docks of despotism."
Fox News contributor Kellyanne Conway will be Featured Speaker at the conference dinner on Friday, March 31st.  She will be joined in speaking at the conference by Lynda McLaughlin of the Sean Hannity Show, Rose Tennent host of Rose Unplugged, David McCormick author of Superpower in Peril , Guy Benson of Fox News Radio, Marc Morano of Climate Depot, and Lourdes Ubieta of Americano Media as conference speakers. Additional speakers, panels and workshops will be announced over the coming weeks.
The Pennsylvania Leadership Conference is the premiere gathering of public policy conservatives each year in the Keystone State.  It is the largest and longest-running of the state-based conservative conferences regularly attracting a long list of conservative elected officials, scholars, journalists, and activists for two days of speeches, panel presentations, workshops, and networking.
Registration for the 2023 Pennsylvania Leadership Conference is NOW OPEN at www.paleadershipconference.org. (Please note we are now using a new registration platform, Cvent. As such the Early Bird discount rate is built into the registration fee so there is no need to enter a discount code as it will be automatically applied. The PLC web site also includes a brief video tutorial to help you navigate the new registration system.)
Ron DeSantis is the 46th Governor of Florida. A native Floridian with blue-collar roots, Ron attended Dunedin High School and worked his way through Yale University, where he graduated with honors and was captain of the varsity baseball team. He also graduated with honors from Harvard Law School. While at Harvard, he earned a commission in the U.S. Navy as a JAG officer. During his active-duty service, Ron deployed to Iraq as an adviser to a U.S. Navy SEAL commander in support of the SEAL mission in Fallujah, Ramadi and the rest of Al Anbar province. His military decorations include the Bronze Star Medal for Meritorious Service and the Iraq Campaign Medal.
Ron also served as a federal prosecutor, where he targeted and convicted child predators. He was elected to Congress in 2012 and advocated for congressional term limits and a balanced budget amendment. He also spearheaded oversight efforts to expose malfeasance in the IRS and in agencies involved in abusing their authority during the manufacturing of the Russia collusion conspiracy theory. Congressman DeSantis was also a leading champion for America's veterans and helped enact reforms to the VA and place an emphasis on mental health.
Register for the 2023 Pennsylvania Leadership Conference TODAY at www.paleadershipconference.org.