Governor Wolf Urges 'Nonessential' Businesses to Close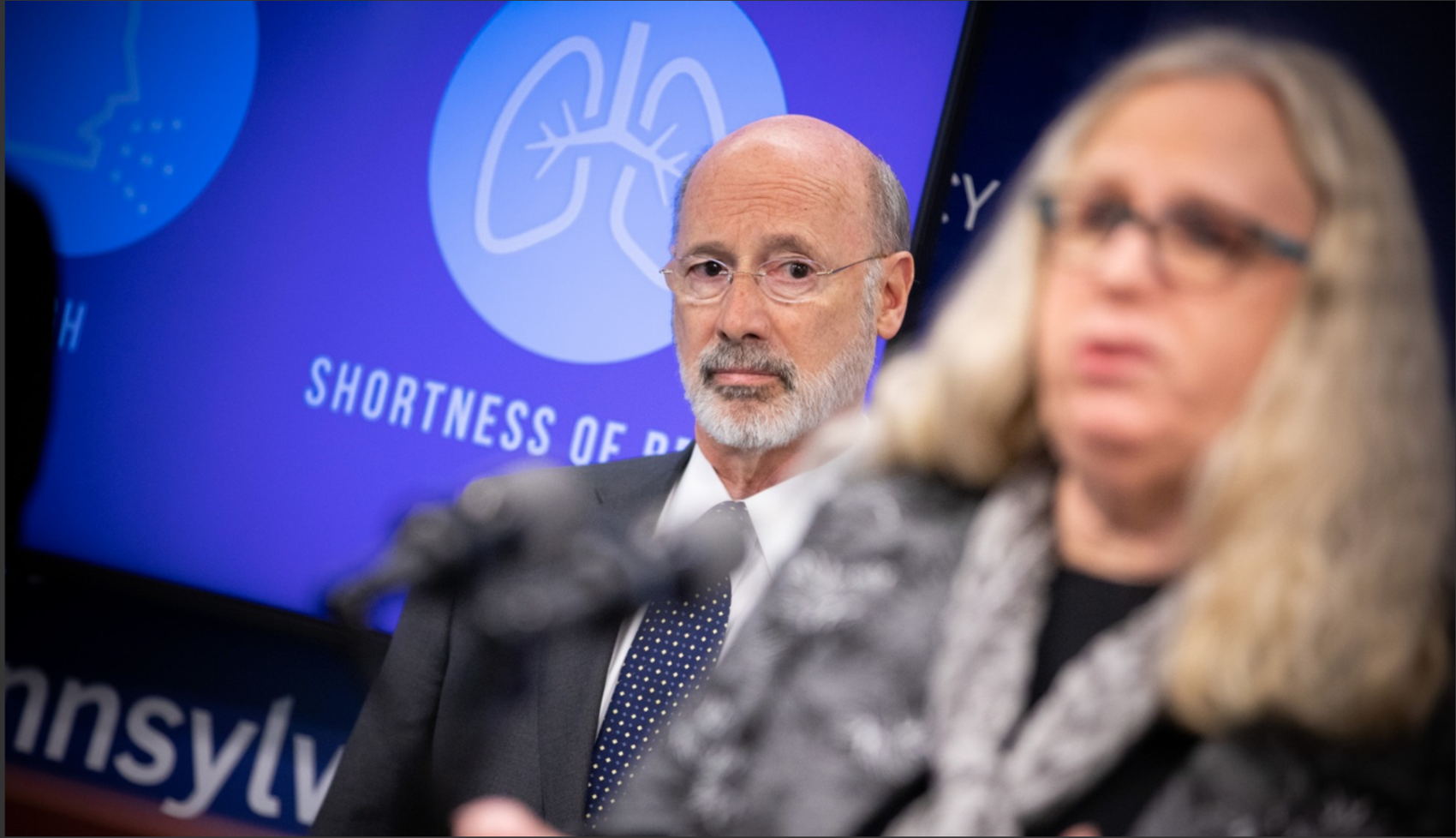 By Christen Smith
(The Center Square) – Pennsylvania Gov. Tom Wolf recommended all nonessential businesses shut down across the state Monday as the coronavirus outbreak escalates.
"This is a decision I do not make lightly," he said during an afternoon news conference. "I'm doing it because health experts say it's the only way to prevent our healthcare system from being overwhelmed."
The state Department of Health said 76 residents tested positive for COVID-19 on Monday. Officials suspect one or two of the patients at the epicenter of the outbreak in Montgomery County qualify as community spread – not transmitted via contact with a known case or recent travel – though they anticipate this number will grow in the coming days.
That's why, Secretary of Health Dr. Rachel Levine said, social distancing remains of the utmost importance. Doing so now will help prevent shortages of medical care that could result from an onslaught of cases, she said. Public health officials refer to this strategy as "flattening the curve."
"We have not reached that threshold of sustained community spread in any area, but that doesn't mean we won't," Levine said.
"We all know someone who is susceptible that we don't want to spread COVID-19 to," Wolf said. "Community is important right now because we are all going to have to work together to get through this. Stay calm. Stay safe. Stay home."
The administration said grocery stores, pharmacies, gas stations and vital state and medical services should remain open. Wolf advised all others – including daycares, restaurants, bars, movie theaters and gyms – shut down for two weeks. Some establishments can continue offering take-out, delivery and drive-thru services, he said.
"This has to be self-enforced," Wolf said. "This is not the government mandating everything. This is your public officials telling you what the right way to handle this public health crisis is."
After the governor's announcement, House lawmakers unanimously passed a resolution that relaxes voting rules and gives representatives leeway to conduct legislative business remotely.
House Majority Leader Rep. Bryan Cutler, R-Lancaster, said the changes respect the gravity of the situation without bringing state government to a complete standstill. Likewise, the Senate will not return to session Tuesday.
"While we do recognize the current situation for what it is, we also recognize the need to continue on with House business," Cutler said.
Despite the unprecedented measures, special elections in three districts – in Bucks, Westmoreland, Mercer and Butler counties – will carry on Tuesday as planned. House Speaker Mike Turzai, R-Allegheny, said his decision follows guidance from House Parliamentarian Clancy Myer that rescheduling the elections would confuse and disenfranchise voters.
"The impact of the COVID-19 virus is being felt by all of us, and I applaud the statewide efforts to practice social distancing and increased disinfecting in public spaces." Turzai said. "These same practices will be in place on election day, but they do not require the rescheduling of the special elections. When you consider that absentee ballots have already been applied for and returned, these elections are already underway."
The federal Centers for Disease Control and Prevention has confirmed 3,487 cases of coronavirus across 49 states, Washington D.C., Puerto Rico, Guam and the U.S. Virgin Islands. Some 68 people have died from the virus in the U.S. so far.