Grove, Top Legal Official Discuss Right-to-Know Legislation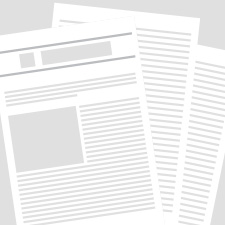 HARRISBURG – With the looming threat of Gov. Tom Wolf vetoing his unanimously-passed Right-to-Know (RTK) legislation, state Rep. Seth Grove (R-York) hosted a Facebook Live discussion Monday with Melissa Melewsky, media law counsel with the Pennsylvania NewsMedia Association.
"Favoring transparency is more than words. It means providing the public with a view of not just what is happening, but why. That is what makes the governor's threat to veto this emergency RTK legislation so concerning," Grove said. "State government has successfully demonstrated its portability during the COVID-19 pandemic as many aspects of it smoothly transitioned when asked to work from a remote location. With today's technology, RTK requests can be asked and answered quickly and flawlessly without exposing confidential information."
House Bill 2463, which Grove authored, passed the state House and Senate 252-0. The legislation would require state agencies to begin responding to RTK requests by following procedures established by the Office of Open Records, even if an agency has been forced to close its physical location.
"The governor is on the verge of shutting off access to information during emergency," Grove said. "I wanted to give current members of the media a chance to hear from and question their own attorney about something that direct affects the ability of them to do their job."
 A recording of Monday's discussion can be viewed at the following link:
 https://s3.us-east-2.amazonaws.com/pagopvideo/735582180.mp4
#   #   #
Podcast: Play in new window | Download