Health Care Reimagined Through Expanded Scope of Service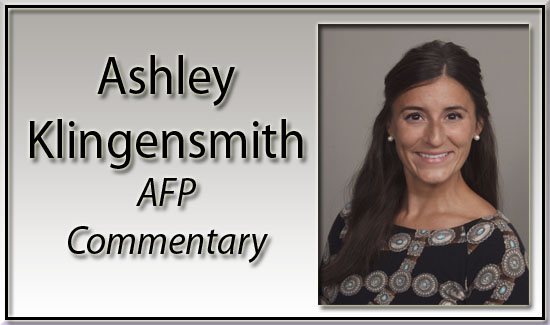 The COVID-19 pandemic, and the response of governments at all levels to it, has been a clarifying moment for many Pennsylvanians in terms of how they view the manner in which they are governed.  The most concrete expression of citizens' attitude toward their relationship to state government took place this past May, with the passage of two constitutional amendments that restore checks and balances to the state's emergency management process by shortening the length of a gubernatorially declared emergency from 90 to 21 days and requiring legislative approval to renew an emergency declaration after the original declaration expires.
The existence of the governor's COVID-19 emergency declaration also shed new light on the vast array of regulations that Pennsylvania's businesses, workers and families must navigate on a daily basis. The governor's emergency order provided for numerous waivers from many state regulations related to health care, professional licensure, and many other activities essential to the day-to-day functioning of most aspects of life in the Commonwealth.  Not surprisingly, in many cases, the waiver of these regulations resulted in little to no negative impact on the quality of Pennsylvanians' health and safety, and in fact were essential to keeping the Commonwealth functioning as well as it did in the face of business shutdowns and other government-imposed restrictions on individual liberty.  However, as a consequence of the General Assembly's vote to terminate the governor's COVID-19 emergency declaration, those waivers were terminated along with it. This was not an insurmountable problem; indeed, it forced the governor to work with the General Assembly to temporarily extend a number of those waivers. Now, nearly 100 professional licensing waivers are in need of permanent extension, including those which temporarily eased regulations to allow for extended temporary practice permits, expanded scopes of some practice for some health professions and allowed retired licensees to join pandemic response efforts more easily.  This must be accomplished by Sept. 30, and it presents an opportunity for the governor and General Assembly to again collaborate in improving health care outcomes for Pennsylvanians.
One way to do this would be to pass Senate Bill 25, sponsored by Senator Camera Bartolotta (R-Washington), which would remove archaic restrictions on advanced practice registered nurses (APRNs) that no longer reflect modern medicine and the delivery of health care.  Under the bill, the State Board of Nursing is to establish an Advanced Practice Registered Nurse-Certified Nurse Practitioner (APRN-CNP) license in areas of expertise consistent with training and focus. This replaces the current state certification requirement.  Additionally, after meeting a three-year, 3,600-hour physician collaboration requirement, APRN-CNPs will be permitted to practice to the full extent of their education and training by removing the requirement for a formal collaborative agreement currently required for them to practice and write prescriptions.  This, combined with the new licensing standard, will allow APRN-CNPs to provide health care in an environment free from unnecessary administrative burdens that have outlived their usefulness.  It would also help to expand health care access in areas of the Commonwealth that are underserved under the existing system.  Twenty-two other states and the District of Columbia currently allow nurse practitioners full practice authority.  The Senate and House should immediately act on Senate Bill 25 when they return in September.
To learn more, visit www.healthcarereimaginedpa.com and sign the letter entitled "Tell lawmakers:  Don't wait to pass crucial health care reforms!"  By passing Senate Bill 25, we can ensure greater access to higher quality care at more affordable costs to Pennsylvanians Erie to Philly and Pittston to Pittsburgh.  I'm Ashley Klingensmith, State Director with Americans for Prosperity-Pennsylvania.  You can find us on Facebook by searching @PAAFP and on Twitter by searching @AFPPennsylvania.
Ashley Sisca Klingensmith | State Director | Americans for Prosperity – PA
m: 412.915.1551 | e: [email protected] | @AFPPennsylvania