Hearings on Gun Violence Focus on Public Health Issues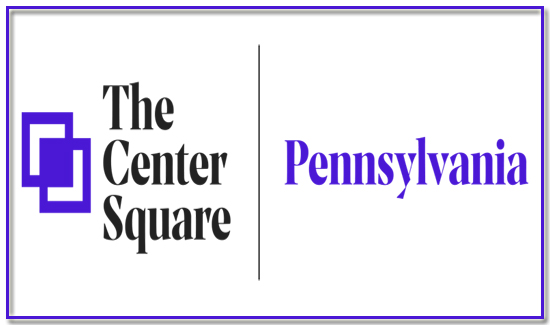 By Steve Bittenbender
Pennsylvania's state Senate Judiciary Committee kicked off two days of hearings related to gun violence in Harrisburg this week with public health issues taking the forefront on the first day.
Committee Chairwoman Lisa Baker, R-Dallas, said that the spate of gun violence helped prompt discussions about behavioral health.
"The rise in suicides among the young and veterans is both alarming and saddening," she said.
The sessions come more than six weeks after five House Democrats called for a special session to reform the state's gun laws in response to the mass shootings that took place in El Paso, Texas, and Dayton, Ohio, earlier this year.
Dr. Kenneth Certa, an associate professor of psychiatry at Sidney Kimmel Medical College at Thomas Jefferson University, said that while the impetus for hearings across the country like the one in Harrisburg was mass shooting events, the reality is those acts of violence pale in comparison to suicides.
"In psychiatry, we are very well aware that 70 percent of deaths from guns are suicides," he said.
He said suicide rates have increased by 30 percent over the past decade. Last year, 47,000 Americans killed themselves, he said.
That's why he's pushing for gun control as a form of means reduction. He noted that after Switzerland dropped its requirement for every adult male to carry a gun for national defense, suicide rates dropped by a third.
"There is ample data that throughout history that if you reduce the means of easy death, suicide rates go down," he said.
While the number of suicides may seem small, especially compared to the national population, mental health experts testified that almost everyone at least fleetingly considers suicide at some point, and that the focus should be on those suffering from mental illnesses that require treatment.
In Pennsylvania, that number is approximately 1.3 million.
Under questioning from state Sen. Art Haywood, D-Philadelphia, David Rogers, the past president of the Pennsylvania Psychological Association, said it would be prudent to encourage family physicians and others to conduct mental health screenings to identify people who may need treatment.
Mental health wasn't the only focus of Tuesday's hearing. Dr. Zoe Maher, an assistant professor of surgery at Temple University and the co-founder of the Coalition of Trauma Centers for Firearm Injury Prevention, said last year her Philadelphia hospital's trauma center treated 481 people for gunshot wounds.
She said firearm injuries, like a toddler shot in the chest by his cousin, are preventable.
"As a healthcare community, we have tackled a number of public health crises alongside our legislators," she said "From educating the public on the dangers of tobacco, to preventing injury from car accidents thru collaboration with automakers and legislators, to the still unresolved battle we are waging together against the opioid epidemic.
"So why can't we tackle the public health crisis from firearm injury? The answer is that we can, and we must."
Dr. Jack Rozel, medical director of the UPMC Western Psychiatric Hospital, said America's rate of mental illness and the treatment of mental illness doesn't differ significantly from those of other developed nations. The same also applies to the rate of playing violent video games, which is sometimes considered a reason for mass violent outburst.
"There are other factors that drive the violence," he said. "The 25-fold increased risk of firearm homicide that we see in our country is not driven by a 25-fold increase in psychiatric illness in our country by any stretch of the imagination."