House Acts to Help Pennsylvania Through COVID-19 Crisis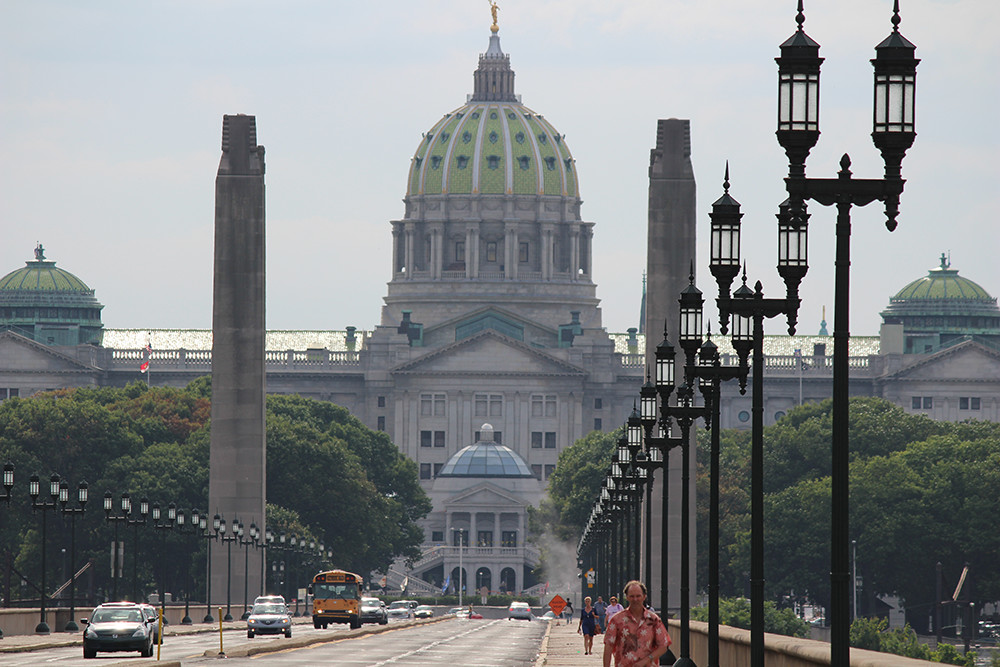 Education, employment, election and funding bills to help Pennsylvanians pass in historic House session
 HARRISBURG – At a time when every Pennsylvanian is facing unprecedented challenges, the House of Representatives acted to ensure important aspects of our lives will continue to operate, those on the front lines of the crisis are protected and empowered, and schools will educate all of our children.
 First, in an effort to protect voters, poll workers, candidates and communities, the House of Representatives unanimously approved a plan to move the 2020 Pennsylvania primary election to Tuesday, June 2.
 "Every Pennsylvanian is making sacrifices to try and slow the spread of COVID-19, and an Election Day has many moving parts that take weeks to prepare," House Majority Leader Bryan Cutler (R-Lancaster) said. "Ensuring the safety of poll workers, election officials, voters and candidates is our most important responsibility, so moving the date back is the most prudent action at this time."
 The election code changes in Senate Bill 422 allows county officials to begin processing mail-in ballots at 7 a.m. on Election Day. The bill also provides flexibility for county election officials as a result of the challenges related to the virus, including consolidating polling places and allowing for new polling locations.
 In response to parents and students who have growing concerns about prolonged disruptions in schools, the House passed Senate Bill 751 which would require every school district to immediately develop and submit distance learning plans to the state Department of Education.
 "I expect our public education system will meet the challenges we are all facing in this crisis and answer the call of their communities in the same way every other unit of government is doing at this time," Cutler said. "School districts have an obligation to do all they can to teach students, even during these difficult circumstances."
All distance learning plans would have to be posted on the district websites for the public. The bill also addresses contractually obligated responsibilities with educators.
 While most Pennsylvanians are staying home right now, health care workers are facing the direct impact of COVID-19. As part of House Bill 1232 the House passed an emergency funding provision to provide $50 million to purchase medical and personal protection equipment, supplies for hospitals, nursing facilities, and emergency medical services to meet patient and staff needs to respond to COVID-19.
 "We're all doing our part to socially distance and follow guidelines to help slow the spread of the virus, but thousands of men and women in health care are on the front lines, helping treat patients and save lives. We must do everything we can to make sure the heroes in hospitals, ambulances and health care facilities have everything they need to protect themselves as they do all they can to help in this crisis." Cuter added.
 The General Assembly also advanced significant unemployment compensation legislation as part of House Bill 68. The bill would enact emergency provisions, waiving certain waiting requirements for claimants and more lenient repayment terms for reimbursement of employers among other technical changes to match federal changes to unemployment law.
 "Thousands of Pennsylvanians are filing for unemployment as employers adjust to these difficult – and hopefully very temporary – economic conditions. Our actions in the legislature will help Pennsylvanians keep their families financially solvent and protected as we all work to weather this storm." Cutler said.
 "At this end of this extraordinary session of the House, every Pennsylvanian should take pride in the work of their elected officials and what the General Assembly accomplished this week. This is likely to be just the first of many long session days in the weeks and months to come to address the needs of the Commonwealth now, and into the future," Cutler continued. "I want to thank the members on both sides of the aisle for recognizing this pandemic does not choose political sides, and we are all in this fight together."
 Additional details on each of the amendments is attached.