House Committee Approves Bill Notifying Public Employees of Constitutional Rights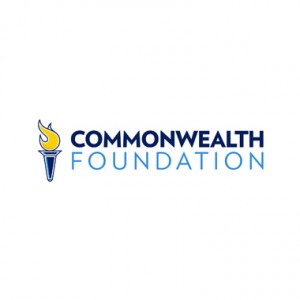 House Committee Approves Bill Notifying Public Employees of Constitutional Rights
Bill Ensures Workers Know Janus Rights & Repeals Unconstitutional Statutes
March 18, 2019, Harrisburg, Pa. — Today, the state House Labor and Industry Committee passed the Employee Rights Notification Act (HB 785) sending it to the full House. The legislation, sponsored by Rep. Kate Klunk of York County, informs government workers of the free speech and free association rights restored to them by the U.S. Supreme Court last year.
A recently-unearthed letter sent to employees at state-run liquor stores illustrates why this legislation is sorely needed.
In June 2018, the U.S. Supreme Court ruled in Janus v AFSCME that government union leaders' decades-long practice of requiring non-union members to pay fees as a condition of employment violated workers' First Amendment rights. But many public workers are unaware of Janus decision or of their restored rights. HB 785 ensures new and non-union member public employees are notified of their rights and eliminates state "fair share" laws that are unconstitutional after the Janus ruling.
"Every worker deserves to know his or her constitutional rights," said Commonwealth Foundation Vice President & COO Nathan Benefield. "Now, lawmakers are stepping up to ensure workers know their options and have the facts. This bill is especially important given the recently-revealed evidence that union leaders have misled workers about their rights."
A recently-unearthed letter sent to employees at state-run liquor stores employees illustrates why government workers need to be notified of their rights. Liquor store clerk John Kabler was told, in writing, by United Food Commercial Workers Union (UFCW) president Wendell Young that he had to join the union as a full member as a condition of employment. Even before the Janus ruling, this "closed shop" policy was illegal. Young's letter was a clear attempt to trick employees into joining the union and paying full dues.
After learning of union leaders' deception, and being prevented from resigning the membership he never wanted, Kabler sued the UFCW.
"Union leaders are not going to accurately inform government workers of their rights," continued Benefield. "That's why it's so critical for lawmakers to pass HB 785. No one should be kept in the dark about their constitutional rights."
A similar bill has been proposed by Sen. Scott Martin (SB 371).
Commonwealth Foundation experts are available for comment. Please contact Michael Torres at 850-619-2737 or [email protected] to schedule an interview.
# # #
The Commonwealth Foundation transforms free-market ideas into public policies so all Pennsylvanians can flourish.
If you would rather not receive future communications from Commonwealth Foundation, let us know by clicking here.
Commonwealth Foundation, 225 State Street Suite 302, Harrisburg, PA 17101 United States