House GOP Has Done Its Job – Now Senate Must Act on Debt Ceiliing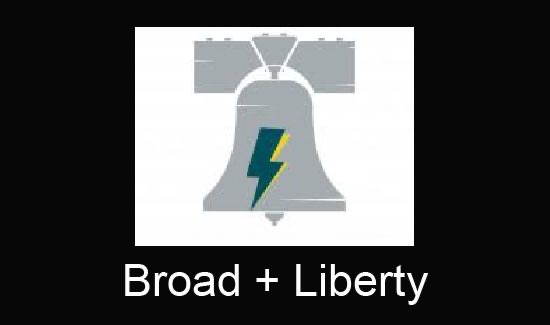 Let's be clear: the Republican House majority has raised the debt ceiling. It is up to the Senate to pass the legislation and President Biden to sign it or negotiate in good faith with Speaker Kevin McCarthy. If the Senate and President remain unwilling to negotiate, they and not House Republicans are responsible for the calamity that follows.
Tuesday evening, after an Oval Office meeting with the President, Speaker, and the Senate Majority and Minority leaders, a tired and weary Biden addressed the nation and the media from the Roosevelt Room of the White House. A more coherent Biden spoke at a campaign-style rally in Westchester County, New York, the following day, with a more refined version of the same themes.
A notable moment is Biden saying that Speaker McCarthy accuses him of "lying." If McCarthy does, he's correct because Biden tells some half-truths and many whoppers.
Biden is trying to scare voters by saying the cuts are draconian when they are only minimal.
In his Westchester speech, Biden admitted that the House Republican bill returns spending to fiscal year (FY) 2022 levels. (The federal fiscal year starts October 1st of the prior calendar year). He also acknowledged that the legislation doesn't cut Social Security. That was the end of the truth.
Here are some of the untruths Biden said:
Millions of people will "risk" losing Medicaid.
Millions of veterans will lose their healthcare visits to the VA.
Cutting tens of thousands of law enforcement officers.
One hundred thousand teachers and support staff will lose their jobs.
Several hundred air traffic control towers will close.
Ask yourself this question, has all that happened since October 2021? Looking closer at one of Biden's claims, he said the House Republican bill means cutting 30,000 federal law enforcement agents. Where did Mr. Biden add 30,000 law enforcement agents since October 2021? Certainly not at our overrun southern border, where he's now calling 1,500 National Guard troops in to help. It's just not a credible claim.
Do you see evidence of 100,000 new teachers and support staff in public schools? If so, their work isn't helping students' test scores nationwide.
New air traffic control towers? Have you flown lately?
Do any of these pass the smell test? These claims aren't credible from old Joe. Let's not forget his propensity to "exaggerate." Among his greatest hits:
Telling the story of his house burning down with his wife in it. Contemporary news reports show it was a small kitchen fire.
A story about getting arrested, trying to visit Nelson Mandela in South Africa, and other times protesting for civil rights. He finally had to admit that the Mandela story was false. There are no records showing Biden's arrest for anything.
He lied about his academic record. During his 1987 presidential bid, he claimed he "graduated with three degrees from undergraduate school." He had one, a bachelor's degree. "Went to law school on a full academic scholarship," it was a partial scholarship, and "ended up in the top half of his class." He was 76th out of 85.
During the 2020 campaign, he claimed he went to Afghanistan to decorate a Navy Captain with a Silver Star for retrieving the body of a fallen comrade. He swore, "This is the God's truth." Except it was Obama pinning the Presidential Medal of Honor on an Army Specialist at the White House for the mission.
More recently, Biden recalled going to the Tree of Life Synagogue, where a mass shooter killed eleven people. He was never there.
These are just a handful of Biden's lies or exaggerations, as his handlers prefer to call them.
Biden is also greatly exaggerating the impact of the Republican debt ceiling and budget legislation.
According to the nonpartisan Congressional Budget Office (CBO), the budget for FY22 was $6.011 trillion, eclipsing all other previous budgets. The FY23 budget is an estimated $6.2 trillion.
The legislation would cap discretionary spending growth at one percent for a decade afterward. It's called living within your means. We must do it in our personal lives, and it's long past time the government did the same.
And it's not as if these levels represent an austerity program.
FY22 includes the government's Covid spending spree under Trump and Biden. Baked into the budget is over $8.2 trillion in added spending over two years (2020 – 21)
Including:
American Rescue Plan Act of 2021: $1.9 trillion
CARES Act of 2020: $2.2 trillion
Coronavirus Preparedness and Response Supplemental Appropriations Act of 2020: $8.3 billion
Economic Stimulus Act of 2020: $908 billion
Paycheck Protection Program and Health Care Enhancement Act: $484 billion
Coronavirus Aid, Relief, and Economic Security (CARES) Act Supplemental Appropriations Act: $13.6 billion
Coronavirus Response and Relief Supplemental Appropriations Act of 2021: $905 billion
The Covid relief bills are why Biden can make another talking point he likes to brag about. He pats himself on the back for reducing the deficit "during my first two years." Well, duh! After shutting down the economy, revenues fell in 2020. After spending $6 trillion on Covid stimulus, the government ran anomalous deficits in 2020 and 2021.
One chart from the Treasury Department paints a clear picture.
The two Covid years aside, the $1.38 trillion deficit in FY22 is the second highest single-year deficit ever, behind only 2009, Biden's first year as VP. The deficit reduction he gloats over is not an accomplishment; it's more Biden shuck and jive.
Further, the real issue is not the deficit; it's the national debt, which Biden ducks. The national debt is now $31.4 trillion, which is why there's a debate in the first place. The country's debt is now larger than its GDP. It's a path to destruction.
Biden is quick to blame Trump, who did add $7.8 trillion to the debt. However, as a percentage of GDP, it remained relatively steady, and almost half of it was because of Covid spending and the associated economic slowdown. Biden doesn't say that the national debt has increased by over $3.6 trillion in his two-and-a-quarter years as president.
What's really steaming Biden is Republicans scaling back his irresponsible spending proposal for FY24. He wants to increase spending to $6.9 trillion.
Parts of the Republican plan should be easy for even Biden to approve. For example, it calls for the return of unspent Covid money. Why is there any debate about returning uncommitted funds to the Treasury?
A work-for-welfare benefits requirement shouldn't be controversial either. A referendum about it in Wisconsin passed by an 80-20 percent margin in April.
The House bill also kills Biden's student loan forgiveness plan. While nobody can predict what the Supreme Court will do with certainty, it's a safe bet that the Supreme Court will toss it. It's unspent money Biden can give back.
What will be difficult for Biden to give on are provisions of his Inflation Reduction Act (IRA). Biden claims money allocated for the IRS will increase revenue. That's already proven false. I've written about who the IRS is actually harassing: little old ladies and waiters and waitresses.
The Republican Conference should find as many average citizens as possible badgered by the IRS to tell who is getting the shakedown.
The bill the House passed also eliminates much of the green energy credits in the IRA. Biden rails on the millionaires and billionaires that don't pay their fair share, but the most notable green energy credit is for electric vehicles (EV). The average price of a new EV is $58,940, while all new vehicles (including EVs and hybrids) average $48,008. Most EV models are upward of $80,000. And Biden has the nerve to talk about "tax cuts for the rich!"
Nobody had to offer tax breaks to get people to buy iPhones. We shouldn't have to subsidize government-approved cars either.
But when Biden talks about subsidizing the oil and gas industry, he has a point. Government shouldn't pick winners and losers – although that's what the tax code does.
We could save more money by eliminating the subsidies for green energy and the oil and gas industry. The free market will work it out.
I must make another point about Biden's exaggerations. During the White House Q&A  Tuesday night, a reporter asked about his role in the 2011 debt ceiling, budget negotiations, and lessons learned. It was shocking to hear Biden downplay his role. He said, "I got a call that morning at 6 o'clock saying that the Republican leader would only talk to me and there was no time left. That's why I sat down. I got instructions from the White House to settle it, which was my job. I had no notice."
That's not how his role was portrayed at the time. He was the man of the hour and willing to cut programs, including Medicare. Here are a few contemporary reports.
Alan Silverlieb at CNN reported it this way: "Vice President Joe Biden huddled behind closed doors with top congressional budget negotiators Thursday, seeking to bridge a cavernous partisan divide over taxes and spending before the federal government slams into its debt ceiling this summer."
Another 2011 report from CNN showed the same: "With time running out, President Obama will convene talks with the top two Democrats and Republicans in the House and Senate, asking them to 'check their ultimatums at the door.'" It goes on to say that "Biden has led closed-door bipartisan talks for weeks on various proposals to cut spending, from both discretionary programs and entitlement programs, such as Medicare."
In the New York Times, Jackie Calmes wrote that "behind the scenes, administration officials led by Vice President Joseph R. Biden Jr., the White House chief of staff, William M. Daley, and Mr. Obama's budget director, Jacob J. Lew, are scrambling via telephone, e-mails and trips to the Capitol to try to shape the emerging legislation as Mr. Obama and Congressional Democrats want. Their goal is a $2.4 trillion increase in the debt limit that would extend the government's borrowing authority past the 2012 election campaign, not the shorter increase the Republicans now want, and also provide a similar amount in deficit reduction over the decade." (emphasis added).
Maybe Biden doesn't remember 2011. Perhaps he doesn't want to admit that he was willing to discuss cutting programs, including Medicaid, at the time. Maybe he was exaggerating then. He certainly is now, as he's been prone to do as long as he's in the national spotlight.
Biden said that McCarthy calls him a "liar." Maybe he's exaggerating, but if it walks like a duck and quacks like a duck, sometimes it's just a duck.
The facts are:
The nation's debt is over $31 trillion and escalating quickly. Congress must act.
McCarthy and the Republicans passed legislation that raises the debt ceiling by rolling spending back ONE year and then holding growth to one percent annually for several years.
Biden's characterization of the House Republican bill is, at best, disingenuous.
The amount locks in the Covid spending of 2020 and 2021. There are no draconian cuts.
Biden and the Senate are holding the U.S. Treasury hostage. They owe it to the nation and the world to adopt the House legislation or negotiate in good faith. If they don't, they own the ensuing disaster.
Andy Bloom is president of Andy Bloom Communications. He specializes in media training and political communications. He has programmed legendary stations including WIP, WPHT and WYSP/Philadelphia, KLSX, Los Angeles and WCCO Minneapolis. He was Vice President Programming for Emmis International, Greater Media Inc. and Coleman Research. Andy also served as communications director for Rep. Michael R. Turner (R-Ohio). He can be reached by email at [email protected] or you can follow him on Twitter @AndyBloomCom.