House Republicans Prioritize Economic Recovery in New Session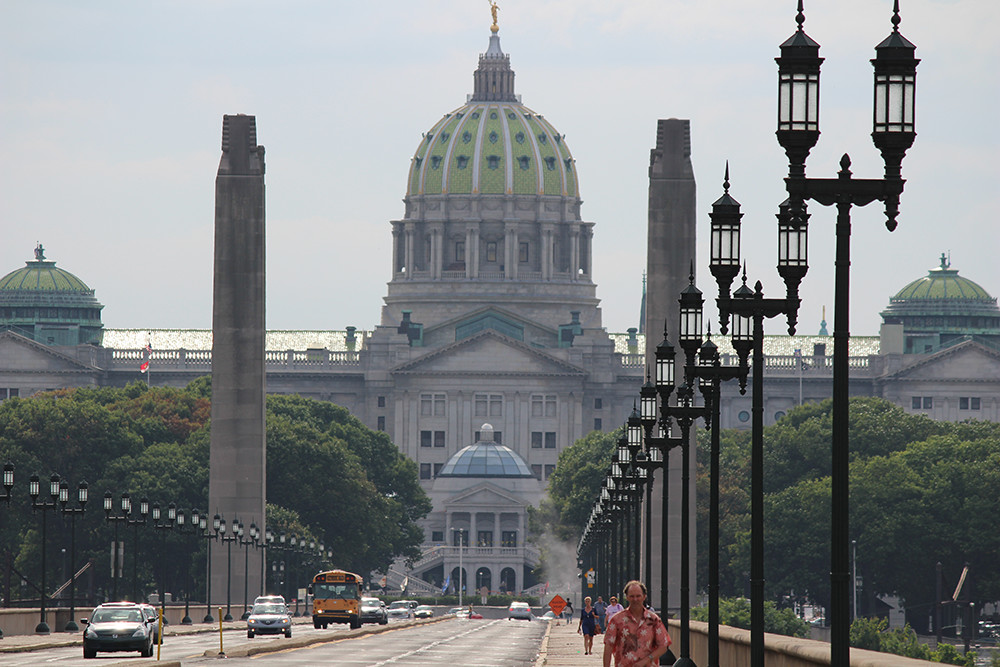 HARRISBURG – Pennsylvania House Majority Leader Kerry Benninghoff (R-Centre/Mifflin) announced at a Tuesday press conference at the state Capitol the formation of a caucus task force that will examine and develop economic recovery policy for the current legislative session.
Joined by members of the Economic Recovery Task Force and other House Republicans, Benninghoff noted Pennsylvania must work to align its incredible home-grown assets with opportunities for economic growth.
"As we began this session, I made it a priority to develop a working group of lawmakers from across Pennsylvania, with varied backgrounds, to put their heads together to help inform my office about what economic recovery legislation should look like," Benninghoff said.
"Their charge is simple: Examine how we got here and develop and strategize legislative and policy ideas to kick-start the economy and make Pennsylvania the 'envy of the East.'"
Rep. Aaron Kaufer (R-Luzerne) is coordinating the efforts of the task force.
"I am proud and eager to have the honor of leading the newly established Economic Recovery Task Force," said Kaufer. "It is time to get Pennsylvania back on its feet and onto a path of economic recovery in a safe and effective manner. My colleagues and I plan on looking into legislative solutions that can offer Pennsylvania businesses owners the opportunity to again expand their livelihood, hire additional staff and do what they love most – provide to their community. With difficult challenges come great opportunities and we are faced with the opportunity to not only recover but come back stronger."
Task force member Wendi Thomas (R-Bucks) discussed how her background can help focus the group's efforts on attracting new businesses as part of growth and recovery plans.
"We are obligated to repair the financial damage caused by the ramifications of COVID-19," Thomas said.  "We must help Pennsylvania's businesses rebound from this crisis and thrive, but we must also focus on attracting new businesses to our state through economic policies that remove the obstacles to economic growth. In the end, the work of this task force will create a roadmap for helping businesses flourish and stand strong in the face of any future crisis."