Impeachment: The Psychodrama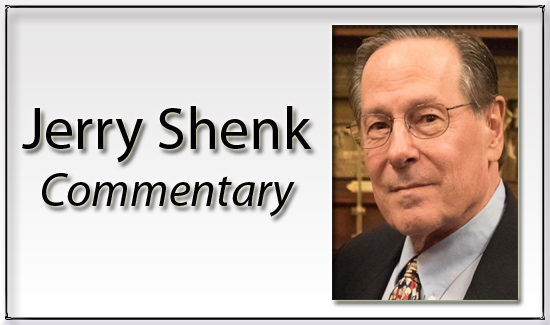 Level-headed people sifted through corporate media's giddy presumptions about a Trump/Ukraine telephone conversation, then reexamined them in context: In 2016, Democrats, agency allies and media contrived a fully-debunked "Russia collusion" narrative to justify years of relentless investigations of President Donald Trump, but, now, are incensed that Trump encouraged investigations into allegations of genuine 2016 election interference and corruption by one or more Democrats.
Despite their "Russia collusion" misfire, House Democrats and media have adopted vague "whistleblower" complaints about Trump-Ukraine as another "magic bullet."
Details were fuzzy: An anonymous person heard it from another that Trump may have "threatened" Ukraine with…something…if they didn't investigate Hunter Biden, the misfit son of Democratic candidate Joe Biden.
A teleconference transcript failed to confirm whistleblower allegations. Nonetheless, Senate Democrat Chuck Schumer proclaimed: "Simply to release the transcript is not going to come close to ending the need of the American public and the Congress to see what actually happened."
Everything about the backstory smells: 1) the whistleblower's attorneys are known Democratic operatives; 2) reportedly, the whistleblower is a CIA operative once detailed to the Obama White House who worked with Vice President Joe Biden; 3) their "professional" relationship may be ongoing; 4) the intelligence community's Inspector General changed departmental rules governing "whistleblowing" from "first-hand knowledge" to include "hearsay" in September, then backdated it to "predate" filing of the whistleblower complaint; and 5) spurning a customary floor vote, Speaker Nancy Pelosi moved a presidential impeachment "inquiry" from the full House to political theater in the House Intelligence Committee. Observant Americans noticed that House Democrats dispensed with due process, precedent, and constitutional constraints.
The Intelligence Committee privately interviewed former U.S. envoy to Ukraine Kurt Volker who confirmed Ukrainian statements that they weren't pressured or offered quid pro quos, and didn't view the telephone conversation as inappropriate. Democratic Chairman Adam Schiff, refused to release Volker's statement.
Then, the Inspector General professed ignorance that the whistleblower, who remains carefully under wraps, spoke to Rep. Schiff's staff before filing the complaint. Failure to disclose prior congressional contacts may be a felony. Characteristically, Schiff lied about it.
Schiff's ill-conceived hearing was held on two phony predicates, whiffed on impeachment, and further-damaged Democratic presidential frontrunner Joe Biden.
The NY Times reported that a Ukrainian natural gas firm paid "board member" Hunter Biden "as much as $50,000 per month," even though he "lacked any experience in Ukraine…" $3 billion in U.S. aid went to Ukraine under then-Vice President Joe Biden's stewardship, $1.8 billion of which his son's company was under investigation for mishandling.
Threatening loss of American aid, tough-guy Joe boasted – on camera – about strong-arming Ukraine into firing its chief prosecutor and closing the investigation into the missing cash.
But, stay tuned. Melodramatic distractions are Democrats' specialties: Expect more carefully-timed, media-hyped, purely-political "whistleblowers" like the fabulists they introduced during the Kavanaugh hearings.
Eventually, though, "Impeachment Psychodrama, Act 1," will end. There will be no Act 2, unless one counts the unintended consequences of disgraced Democrats, bureaucrats and their party's bitter 2020 disappoints.
https://www.ldnews.com/story/opinion/2019/10/14/impeachment-psychodrama/3973182002/