In Hershey Trump Says PA Economy Has 'Best Year Ever'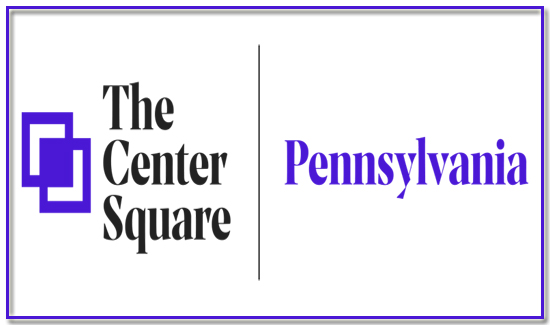 By Steve Bittenbender
President Donald Trump visited central Pennsylvania Tuesday night for a campaign rally, and while he's held similar events in other states recently for other candidates, the focus of the evening was on his administration and his re-election campaign.
Trump spoke for about 75 minutes at the Giant Center in Hershey, a 10,500-seat arena about 30 minutes east of Harrisburg. He was joined on stage by Vice President Mike Pence, and while the president brought up national subjects, such as the impeachment hearings the House is holding, he made sure to tell the crowd why they should vote for him again next November.
He reeled off figures demonstrating how well the state's economy has performed, such as the Pennsylvania unemployment rate hitting a record low earlier in the year, although that figure has gone up slightly since. He also noted a visit he made to a Shell Chemical plant that's under construction in Beaver County. At $6 billion, it ranks as one of the biggest investment projects in state history.
After Democrats said manufacturing was a dying industry in the country, Trump said his administration found the "magic wand" to bring those jobs back home.
"Here in Pennsylvania you had the single best year that you've ever had in the history of our country," Trump said.
Pennsylvania, with its 20 Electoral College votes, is all but certain to be a battleground state again in the 2020 presidential election. The Keystone State was a crucial victory for Trump over Hillary Clinton three years ago when he won by just 44,292 votes out of nearly 5.9 million ballots cast. It marked the first Republican presidential victory in the state since George H.W. Bush won in 1988.
Winning the state again will be critical for Trump's re-election hopes. However, while he drew raucous cheers from the crowd Tuesday night, Trump's prospects in the state are unclear.
According to recent polling, he likely will be the underdog in Pennsylvania next year regardless of who the Democratic Party nominates to run against him. A Muhlenberg College/Allentown Morning Call survey released last month showed that former Vice President Joe Biden held a nine-point lead over Trump, and U.S. Sens. Elizabeth Warren and Bernie Sanders – two other top Democratic candidates – held five-point leads.
While the survey indicated that 57 percent of Pennsylvania's registered voters do not believe Trump should win a second term, it also indicated that Biden, Warren and Sanders have higher unfavorable ratings than favorable as well.
The state's Democratic Party used the visit as a chance to note his policies on health insurance, which they say could raise costs on individuals with pre-existing conditions. Nancy Patton Mills, chairwoman of the Pennsylvania Democratic Party, called the president "an ineffective leader" in a statement released shortly after he concluded his rally.
"The President knows that he has to play defense in Pennsylvania because of his broken promises to working families in our commonwealth," she said. "Pennsylvania Democrats are fired up and ready to work around the clock to ensure victory in 2020. The future of our nation depends on it."