In Memory of Ralph Pontillo, former President of the Manufacturer & Business Association in Erie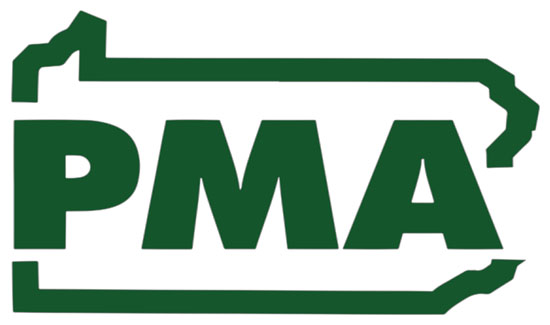 Everyone who knew Ralph Pontillo, the former president of the Manufacturer & Business Association (MBA) in Erie, was richer for it. And when he died suddenly at only 64 in Florida last week, we are all poorer because of it.
"Our friend Ralph Pontillo was tenacious in his advocacy for manufacturing," said David N. Taylor, President & CEO of the Pennsylvania Manufacturers' Association. "Ralph's charisma, force of personality, and intensity of focus marked him as a true champion for the causes he cared about. He was a great man and a good friend; we are deeply saddened at his passing but are grateful for having known him. God rest his soul."
During his 27 years running the MBA, a tri-state employers' group, Ralph promoted and nourished family-sustaining jobs, which alone would provide enough grist for a story about a great life.
But he enriched those around him through his other passions as well.
Ralph raised nearly a million dollars for local charities through the five-day "Roar on the Shore" motorcycle rally held each July for the past 13 years in Erie. He led a regional bike rally to raise money for the Flight 93 National Memorial in Shanksville. He founded Pennsylvania Business Week, a national award-winning economics education program for high school students. He was a stage actor who performed often at the Erie Playhouse, and he recorded two albums of romantic songs.
"Ralph really had a life balance," Marlene Mosco, former regional president of PNC Financial Services Group, said for a video of Ralph's receiving the 2013 "Man of the Year" award from a local Italian-American civic association. "People like him are really renaissance people. They really understand what living is all about."
Ralph was born in in Erie in 1955, the son of an Italian immigrant father, and a first-generation Italian American mother. His four brothers and a sister, a narrator in his "Man of the Year" video says, grew up in a typical Italian American family: "You didn't skip church, played with your friends, minded your parents — especially your mother — and you worked. Hard."
"As soon as the boys reached fourteen, they worked at their dad's landfill," the video continues. "There, they learned how to swear, drive bulldozers, and become men."
Upon graduating from a local high school, he enlisted in the Air Force and served for four years.
He started at the MBA in 1987 as a manager of member services, and in just three years was appointed president. Then, it was just a five-employee organization in a rented office space and a small budget. The membership and employer services grew rapidly under Ralph's leadership. Now at 3,000 members, MBA is the largest regional manufacturers association in the nation and boasts a 30,000 square foot headquarters and state-of-the-art conference center.
"Ralph mentored me from the first when I started as an intern in the early 1990s," said Lori Joint, now vice president of the MBA. "He was a visionary, very smart, very outspoken, and not afraid to take risks."
In 2007, he kicked off the five-day Roar on the Shore Bike Week motorcycle rally. The first year, 10,000 showed up. This past July – with the event still under Ralph's leadership — an estimated 160,000 participated; injecting more than $30 million annually into the local economy, the event is the single largest annual economic development program in the region.
This year's beneficiary was National Association of Mental Illness – Homefront Project. Past beneficiaries include St. Patrick's Haven, a homeless shelter, and the Boys and Girls Clubs of Erie.
He began Pennsylvania Business Week in 1997 in conjunction with Ft. LeBoeuf High School. Business Week is designed to allow teams of high school students to manage companies through a business simulation for an entire week. Students are taught how to manage finances, execute effective advertising campaigns, and work together as a team to achieve success. In 1999, the MBA turned the program over to Americans for the Competitive Enterprise System (ACES).
"He was passionate in his belief of the United States and the capitalist system," said long-time friend and colleague Darlene Robbins, President of the Northeast PA Manufacturers & Employers Association (MAEA). "He always defended both in his promotion of conservative economics."
In 2011, Ralph was the guest speaker at MAEA's installation of officers in Pottsville. His topic was "The Greatness of America." Following is a portion of what he said that day:
"The United States is a remarkable country unlike any in the world. The accomplishments of our great nation are the result of the contributions and sacrifices of its citizens, not the state. It is these Americans who have provided the greatest advancements in technology, innovation, and research in virtually every industry, and by doing so, afforded the highest standard of living to the greatest number of people than any place on Earth. The citizens of the United States have generously given more monetary and physical aid to foreign countries in defense, food, medical care, and services than most other nations combined. It is what the greatness of the United States is not a result of its government but its people."
Ralph is survived by his wife Dana, his three daughters Nicole Duckworth (Scott), Amy Reszkowski (Joe), and Anne Marie Pontillo and three grandchildren.
A funeral mass will take place on Tuesday, September 24 at 10:00 a.m. at Saint Peter Cathedral on West 10th Street in Erie.