Independence Rings at Annual Conservative Conference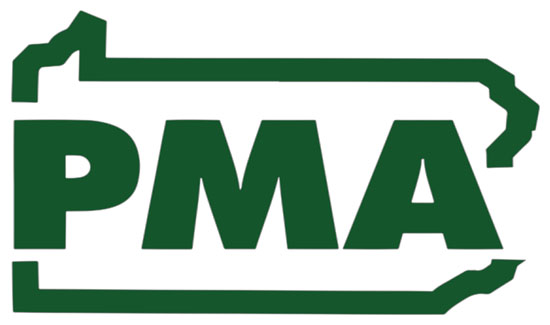 The timing of the first day of the Pennsylvania Leadership Conference (PLC), the annual congregation of the commonwealth's leading conservative activists, seemed like divine intervention. As the flags were being hung and the set was being constructed in the main ballroom, the General Assembly invoked new constitutional powers approved by the voters in the May primary and released Gov. Tom Wolf's sovereign grip on governing by terminating yet another extension of his emergency powers.
In his opening remarks before a packed ballroom at the Radisson Hotel in Camp Hill, Lowman Henry, President of the Pennsylvania Leadership Council, rightly gave credit to those in attendance, including many lawmakers, for keeping pressure on "King Tom and his tyranny," and putting an end to his repeated power grabs that started last March with the onset of the pandemic.
"This is a joyous day," Henry said, referring to the General Assembly's action. "Pennsylvania is once again a state of independence."
The conference, featuring experts in education, economics, politics, and the rule of law, was a two-day statement of freedom in the face of existential threats to it. Among them: the shutting down of free speech in our schools; undermining our economic freedom through the imposition of excessive taxes and regulations; brazen attacks on law enforcement and other American institutions; free-for-all election practices rushed in during the pandemic.
"At every turn, we find statists seeking to expand government power, taking an ever-larger portion of our earnings and our economy, shrinking the private sphere of action, constraining our liberties, and turning citizens into subjects," said David N. Taylor, PMA President & CEO, a major sponsor of the event. "We gather to reaffirm our highest resolve to uphold our American system of limited government, individual liberty, and free enterprise."
In "Powering PA: Responsible Energy Policy Panel," Carl A. Marrara, PMA's Vice President of Government Affairs, spoke to the illogic of the Wolf Administration's ruinous energy policies. Among other shots at the fossil fuel industry, the governor continues to push for additional taxes on the industry, and in defiance of three of his own advisory panels, having Pennsylvania join a cartel of Northeast and Mid-Atlantic states, the Regional Greenhouse Gas Initiative, or RGGI. The price of admission to RGGI is a $3 billion carbon tax that would put power plants out of business, and destroy thousands of family sustaining jobs, both in the industry and in others supported by it. The payoff is a whopping 0.169 percent reduction in carbon emissions in the entire Eastern Interconnection – that's not an industry estimate but a government one.
"Very simply, the governor's attitude and policies on energy are the very antithesis of economic competitiveness," Marrara said. "Pennsylvania energy leadership is American energy leadership and strengthens our position on the world stage."
The Senate favorably voted (35-15) Senate Bill 119, sponsored by Sen. Joe Pittman; legislation that would give the General Assembly a vote in any policies that would enact a carbon tax or fee.
In a session on "Freedom and the Rule of Law," likely Republican gubernatorial candidate Bill McSwain, former U.S. Attorney for the Eastern District of Pennsylvania, blasted Philadelphia D.A. Larry Krasner, Attorney General Josh Shapiro, and Gov. Wolf for not stepping in to stop the riots and arson in Philadelphia that erupted earlier this year.
McSwain did step in.  Two who torched police cars now face seven years in federal prison.
"You know what law-abiding citizen think when they see that," McSwain said referring to the lack of action to stop the violence. "They think that it's B.S. They want something done. As soon as I did something about it, word got out and that was the end of the arson and the riots."
In "Ensuring Election Integrity," state Rep. Seth Grove (R-York), Chair of the House State Government Committee said that four months of hearings by his committee found numerous issues with what he called our "God awful" election laws. Lack of voter ID and other voter registration security problems plague the system. Legislation, HB 1300, Grove recently introduced addresses many of the problems.
"We need a system where every voter has the opportunity to vote, but also a secure system that gives voters the trust that we are keeping the bad actors out," Grove said.
Facing a promised veto of certain election reforms by Gov. Wolf, Republicans recently unveiled a proposed constitutional amendment that would expand Pennsylvania's existing voter identification requirements, covering both in-person voting and mail ballots.
Other PLC speakers included Fox News commentator Jesse Watters, who spoke at Friday night's Liberty Dinner, Fox News contributor, Rep. Jason Chaffetz, and Newsmax White House correspondent John Gizzi, who received the first annual Frederick W. Anton III Patriot of the Year Award. Anton, who passed away in 2017, was PMA's longtime leader and the driving force behind the PLC since its inception in 1989. Upon receipt of the award, Gizzi proclaimed that for one of the first times in his career he was, "speechless."