'Independent Contracting' Grows in Popularity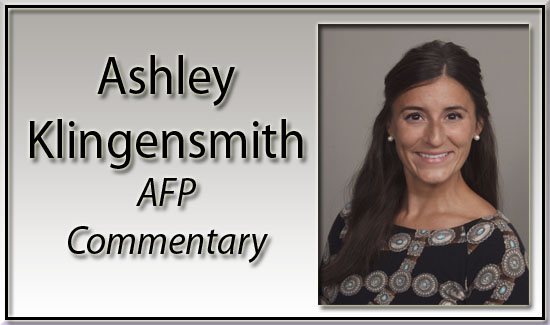 We've just celebrated Labor Day, but for so many Keystone State workers, the day didn't feel like a celebration at all, but rather another day fraught with anxiety and worry about what future employment opportunities might be and when they might become available.  Since the statewide shutdown in March, unemployment rates have fluctuated and remain around 13%.  6 months have passed and many Americans have started to think about new fields and occupations altogether due to the changed reality in industries like food service and tourism.  Moreover, what folks are now valuing more than ever is workplace flexibility to ensure they can work under conditions they deem best for their unique situation.  What Harrisburg can't do over the coming months, and next session, when workers are attempting to innovate is erect barriers that will limit job options for those who need every available avenue for employment to support themselves and their families.
The ability to work as an independent contractor has been an increasingly attractive option for workers from across the nation.  So, who are independent contractors?  Well, they are hired on a contract basis to perform services outside of the direct control of employers.  ICs include gig economy workers, freelancers, many self-employed entrepreneurs, and workers in diverse professions–from yoga instructors to optometrists to hair stylists.  Employers do not collect payroll taxes on behalf of these workers or offer government-mandated minimum pay, employer health care, workers compensation, and unemployment assistance.  In mid-2017, approximately 15.5 million workers earned their primary income under alternative working arrangements, or non-W2 form jobs, including ICs, with many more working gig economy and other IC jobs for secondary income. These figures might be much higher if not for restrictive government rules.  A Bureau of Labor Statistics survey found that approximately 80% of ICs preferred their alternative arrangements with less than 9% preferring to be employees.  Nearly 50% of businesses are registered or operated from owners' residences, and the demand for flexible work arrangements is only expected to grow in the aftermath of the COVID-19 crisis with more people interested in remote and contract work amid shutdowns, social distancing, and childcare needs.  More workers will seek income from multiple avenues to meet their family needs, and businesses will benefit from co-utilizing the skills of workers in temporary and IC roles rather than as full-time employees.
Additionally, the incentives some workers most appreciate and need are found in IC arrangements.  For example, Marilyn, a south west PA independent contractor, values the ability to earn a car with covered insurance instead of having health insurance provided since her husband's company fills that need for their family.  Marilyn's perspective is that of the majority.  An Independent Women's Forum article entitled "contract workers overwhelmingly prefer their flexibility" cited a Lyft poll that showed 71% of independent contractors said that the freedom of freelance work outweighs the benefits of being an employee.
IC's work in a wide range of industries.  A private survey indicated the following gig economy workers:  professional and business services, education and health services, construction, manufacturing, trade, transportation and utilities, financial activities, leisure, hospitality, technology and government sector.
Threats to these independent contractors do exist in PA.  With bills like Improving the Construction Workplace Misclassification Act, workers livelihoods are threatened.  We must be on the lookout and remain vigilant to protect our IC's from realizing the same fate as those California workers have realized following the passage of AB5.  AB5 broadly requires companies to reclassify gig workers as full-time employees.  It was designed to target the gig economy, specifically companies such as Uber, Lyft and DoorDash, which rely on thousands of IC's to provide their services.
Government should allow contract freedom, meaning voluntary agreements between employers and employees without restrictions.  The greater the contract freedom, the greater the opportunity workers and businesses have to create flexible worker arrangements that meet the needs of everyone.   At AFP, we strive to empower people to earn their success through fulfilling work.  We'll continue to talk with members of PA's general assembly about the benefits of IC work for Pennsylvanians, and we encourage you to do the same. Independent contracting allows individuals to enjoy flexible working arrangements that empower them to chart their own career success and create a life that works for them. This means working mothers, fathers, college students, recent graduates, and more can provide valued services in transportation, medical, food delivery, and other industries, while tending to other priorities in their lives they wish to pursue.
For more information, please remember to find and like us on Facebook by searching @PAAFP and find and follow us on Twitter by searching @AFPPennsylvania.  I'm Ashley Klingensmith, State Director for Americans for Prosperity-Pennsylvania.
Ashley Sisca Klingensmith | State Director | Americans for Prosperity – PA
m: 412.915.1551 | e: [email protected] | @AFPPennsylvania