Inflation Rages on Rose Unplugged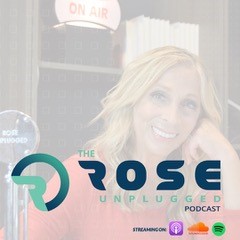 Dr. Michael Busler  economic expert and Professor of Finance warns Rose Unplugged audience about inflation and what to expect:
Looking at inflation that has accelerated at it's fastest rate in 30 years.
He answers the questions: Why are we experiencing this and how long will it last?
Our record inflation is NOT Transitory like the Dems would have you believe.
Busler breaks down the four causes for inflation.
What you can expect at the grocery checkout this Thansgiving;
According to Chairwoman Stefankik's Turkey Tax messaging:
*15 pound turkey up 27%
* Costco Pumpkin Pie up 17%
* 3 lb bag of russet potatoes up 13%
* Apples up 7.8%
And if you are traveling over the river and through the woods to grandmothers house
By Car :  the price for a gallon of gas is up 60% nationally from a year ago
Or by Air: Prices expected to go up by 18% over next 2 months
Build Back Better Tax will raise average tax rate to highest in developed world
OH! And it's going to get worse….