Inflation: The True Cost of Washington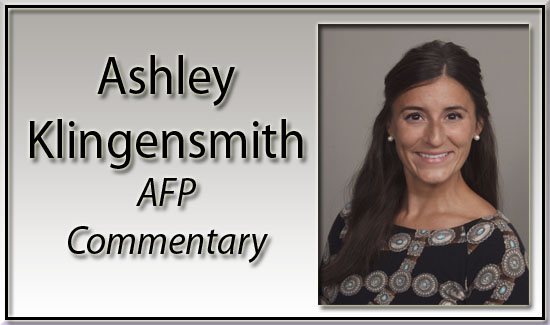 On April 6th, Americans for Prosperity launched our "True Cost of Washington" campaign, designed to educate Americans across nine states about the truth behind rising costs while offering real solutions to make everyday life more affordable.  The bottom line is that inflation will cost Americans an extra $5,200.00 this year.  The average American household will pay $1,433.00 more for gas and will spend $430.00 more on groceries this year.  It's wasteful Washington spending and regulations that limit the supply of goods resulting in us paying more and getting less.  Voters are feeling the impact and 83 percent say they are experiencing some hardship due to increased prices on everyday items. Unfortunately, Washington's rampant spending shows no sign of abating. President Biden's recently 2023 budget would hike federal spending by $1.5 trillion over the next decade, on top of the trillions more that Congressional leaders are eyeing as part of an incremental separate partisan spending bill later this year. Meanwhile, roughly $700 billion from Congress' previous COVID relief bills remains unspent.  Together with the ongoing supply chain crisis – a crisis caused by a surge in demand due to government spending coupled with regulations restricting consumer access to goods and energy – Americans are trapped in a perfect storm of economic calamity. It's easy for politicians to blame these rising costs on geopolitical instability or scapegoat corporate greed. But the reality is, out-of-control government spending and burdensome regulations have been fueling the problem all along.
We know that now is not the time for half-measures that only temporarily mask the pain. Our country needs to completely reimagine how to make life more affordable for everyday Americans. AFP believes that the best way to do that is through policies that, among other things, unleash energy abundance, end wasteful spending and cut the red tape that keeps prices high.  We'll dig into each of these over the coming weeks, but today we'll address energy.
A number of policy decisions have hindered our ability to build and supply reliable and affordable energy in the U.S.  As a result, Americans spend over $1.22 trillion per year on energy. More than 30 million households face high energy burdens and pay a substantial portion of their take-home pay for electricity, heating, and fuel.  Second, it takes between four to six years to finish the environmental review process for energy and infrastructure projects.  Last, we have the same nuclear energy capacity in the U.S. as we did in the 1990s. The average age of our nuclear reactors is 38 years old.  To make energy more affordable, we need to focus on three things.  First, we must prioritize reforms to reduce energy burdens, such as Sen. John Barrasso's and Rep. Cathy McMorris Rodgers's Strategic Production Response Act. This bill would make sure the Strategic Petroleum Reserve is not tapped as a solution for poor policy decisions and would lead to increased oil and gas production on federal lands.  Second, we must remove barriers to energy innovation, infrastructure, and environmental progress. The UNSHACKLE Act, sponsored by Sen. Mike Lee and Reps. Liz Cheney and Don Bacon, is a good first step to reforming and changing the National Environmental Policy Act. This bill would amend especially harmful provisions of NEPA, modernizing and reforming a law that was passed in 1970, when energy technology — and the world at large — was far different than today.  Third, we must reject the Paris Climate Agreement. In doing so, Congress can reclaim its constitutional role regarding treaty ratifications. Rep. Garret Graves's Paris Transparency and Accountability Act would require the president to "report to Congress before proposing new or revised actions under this agreement."
Please visit www.truecostofwashington.com and email your legislators now and let them know that removing antiquated regulations, creating energy abundance, and stopping out-of-control spending must be their priority.  We are grateful for your partnership in scaling these critical policy solutions!  I'm Ashley Klingensmith, State Director with Americans for Prosperity-Pennsylvania.  Find us on Facebook by searching @PAAFP and on Twitter by searching @AFPPennsylvania.
Ashley Sisca Klingensmith | State Director | Americans for Prosperity – PA
m: 412.915.1551 | e: [email protected] | @AFPPennsylvania