Insurrection at PA Capitol — Philly Councilwoman Detained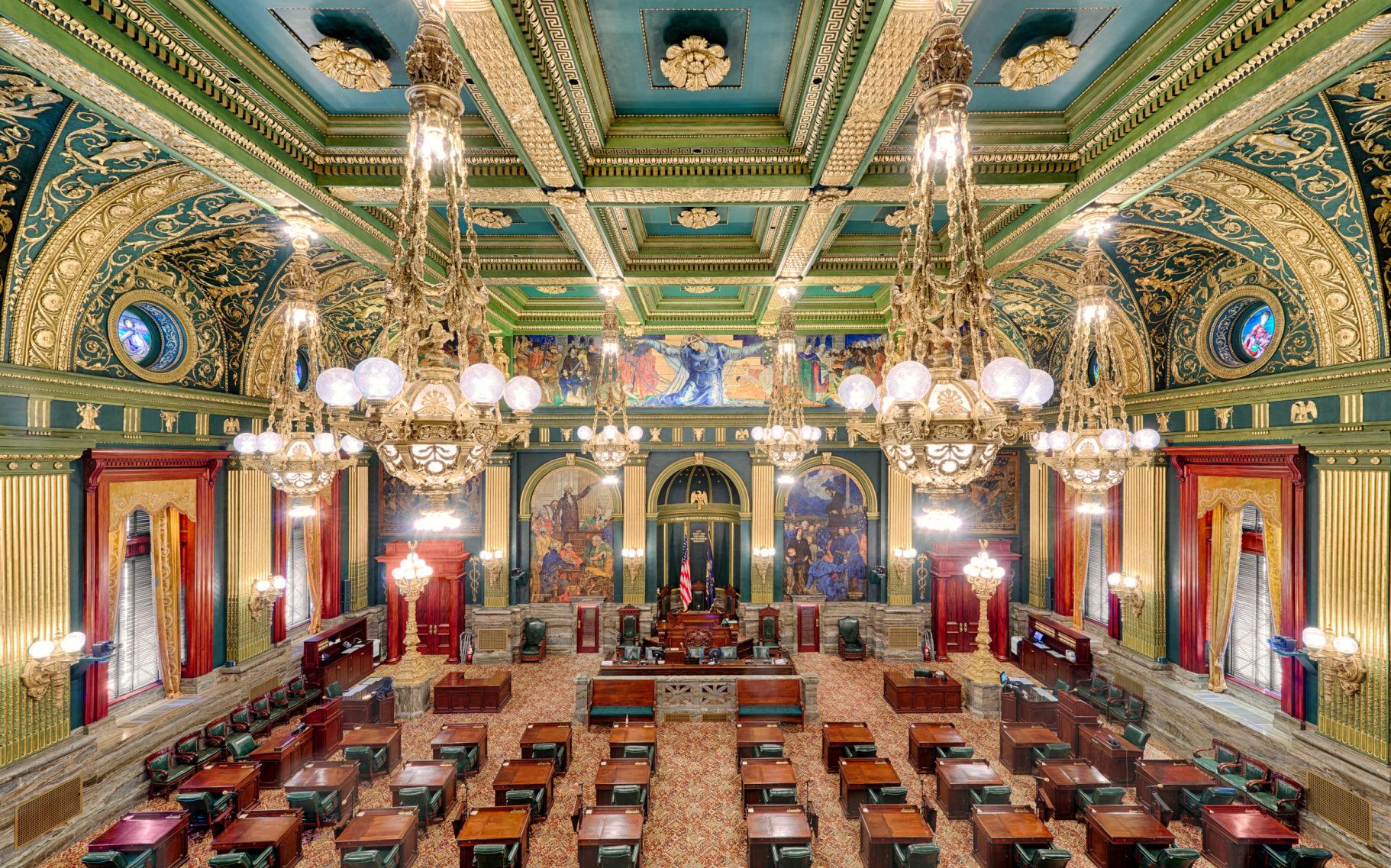 (The Center Square) – Pennsylvania Capitol Police detained more than a dozen protesters Wednesday afternoon, including Philadelphia City Councilwoman Helen Gym, who were demanding additional funding for schools.
According to reports, the protesters were part of POWER, an interfaith group, and were detained after knocking on the door of the state Senate chamber and trying to enter the public gallery. In a Facebook post, Gym said the group planned to "demand [lawmakers] spend the $10 billion budget surplus and fund our public schools."
"Senate leadership refused to speak with us," Gym said in the post. "On behalf of our kids, we will never back down. They deserve the best we can give them, and the least we can do is fairly fund their schools."
According to
an announcement posted to Twitter
, the group planned to engage in "civil disobedience" in an effort to "disrupt business as usual in the General Assembly to make sure lawmakers in the Capitol hear this call for justice."
According to a report in The Philadelphia Inquirer, the group of activists blocked the entrance to the Senate chamber, prompting a Capitol police officer to declare the group's assembly unlawful. The officer ordered the group to disperse, and officers handcuffed about a dozen people after they refused.
Before that, the group went to the offices of Senate President Pro Tempore Jake Corman, R-Centre, and Senate Minority Leader Jay Costa, D-Allegheny.
Troy Thompson, a spokesperson for the state Department of General Services, which oversees Capitol Police, told the Capital-Star that 15 people, including Gym, were issued defiant trespass citations.
"I feel that this is a disgrace that faith leaders who are fighting for the lives and education of Pennsylvania's children were arrested at the state Capitol," the Capital-Star quoted the Rev. Yvette Davis, a member of POWER, as saying.
According to the Commonwealth Foundation, citing state and federal numbers, the Keystone State ranks eighth in the nation for funding. Inclusive of local, state and federal funding, the state spends at least $19,000 per student, above the national average of about $14,000, the group said.
According to reports, Gym was elected to the City Council in 2015 and is considered a contender for mayor in 2023.