Most Interesting State House/State Senate Races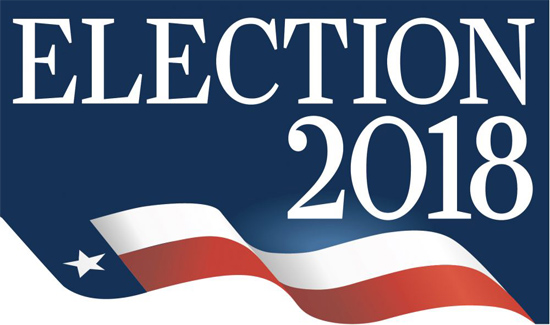 Provided by the Pennsylvania Manufacturers Association in conjunction with the Pennsylvania Prosperity Project
Top 10 Most Interesting PA State House Races
PA-9: Rep. Chris Sianato (D) vs. Gregory Michalek (R) – (40-R/50-D/10-I)
In Pennsylvania's 9th State House District, longtime incumbent Rep. Chris Sianato gets a challenger from the right in Gregory Michalek. Representative Sianato was first elected in 1995 but worked in politics prior as he began his career as a Congressional Aid for former U.S. Congressman Joe Kolter. Rep. Sianato's current voting record with the PA Manufacturers' Association/PA Prosperity is 24 percent. He is currently the minority chair of the PA House Veterans Affairs & Emergency Preparedness Committee. The challenger, Mr. Michalek, has been a sole proprietor and has experience in various positions in the private sector. He has been endorsed in this race by Chamber PAC (PA Chamber of Business and Industry), and NFIB PA PAC. Though Rep. Sianato has held this longtime blue seat since the mid-90s, this area has been increasingly red in voter performance, netting 60.5% for Trump in 2016.
PA-33: Rep. Frank Dermody (D) vs. Joshua Nulph (33.5-R/54-D/12.5-I)
Pennsylvania's 33rd District House race features an intriguing contrast of persons: a longtime incumbent and House Minority Leader Frank Dermody being challenged by the 20-year-old University of Pittsburgh student Joshua Nulph. Winning his first election in 1990, Dermody is the 9th most senior member of the PA House, as well as the Chair of the House Rules Committee. Prior to his time in the House, Dermody served in various legal positions: assistant D.A. in Allegheny County, assistant Public Defender in Harrisburg, and District Justice in Verona. His current voting record with the PA Manufacturers' Association/PA Prosperity is 8 percent. His experience of almost 30 years in the PA House is evident by his fundraising ability as Dermody raised over $1.1 million last election cycle despite running unopposed. While the challenger, Nulph, lacks a comparable political resume', he is no stranger to public service. Nulph is currently the Chair of the Harrison Township Recreation Board and a Senior Fellow to the Republican Party of Pennsylvania, as well as a former board member of the Pennsylvania Statewide Faith Advisory Board and former Intern of Faith Outreach for the Republican Party of PA. Despite Dermody's longtime tenure in a district where Democrats hold a 20.5 point advantage, Trump managed to secure 51% of the vote in this district in 2016.
PA-72: Rep. Frank Burns (D) vs. Gerald Carnicella (R) – (41-R/50-D/9-I)
In Pennsylvania's 72nd District House Race, incumbent Democrat Frank Burns faces a challenge from Republican Gerald Carnicella. Burns has served in the PA House since 2008 and currently holds a voting record with the PA Manufacturers' Association/PA Prosperity of 28 percent. Burns graduated from the University of Pittsburgh-Johnstown with a business management degree in 1999 and worked as a consultant at Den-Mat, a cosmetic dental company. While Carnicella is a registered Republican, he ran for the PA-35 Senate seat as a democrat in 2016. Prior to his foray into state politics, Carnicella started and operated an entertainment agency. The 72nd District offers one of the most telling examples of Trump's success in Western Pennsylvania in 2016. Democrats hold a nine-point advantage in registered voters in the district, however Trump secured 70.25% of the vote, making it ripe for a Republican pick-off.
PA-76: Mike Hanna Jr. (D) vs. Stephanie Borowicz (R) – (51-R/37-D/12-I)
Pennsylvania District 76 sees current State Representative Mike Hanna Sr. retiring after 28 years. His son, Mike Hanna Jr., is running against Stephanie Borowicz to fill the upcoming vacancy. Hanna Jr. served as the Deputy Secretary of Legislative Affairs in the Pennsylvania Governor's Office from 2015-2018. Borowicz is a former teacher and president of Make A Stand USA, a non-profit she and her sister started with the goal of "hold[ing] prayer rallies in each state, bringing the country back to God." Borowitz ran against Hanna Sr. in 2016 and faced a narrow defeat by four points. Since 2004, and despite there being a 14 point Republican advantage in the 76th District, Hanna Sr. had either handily defeated Republican challengers or run unopposed. In addition to the stiff challenge Borowicz posed to Hanna Sr. in 2016, Trump carried 71.5% of this district. Borowicz has never held political office and is a Republican "political outsider" in a heavily pro-Trump district.
PA 119: Rep. Gerald Mullery (D) vs. Justin Behrens (R) – (36-R/53-D/11-I)
Pennsylvania's 119th House District features incumbent Democrat Rep. Gerald Mullery facing off with challenger Justin Behrens. Mullery has served in various positions as an attorney and is the owner of Kasper and Mullery LLC, a law firm in Kingston, PA. He currently holds a voting record with the PA Manufacturers' Association/PA Prosperity of 12 percent. Behrens has worked in variety of different positions as a social worker, including case manager, crisis clinician, and forensic social worker. He currently is the owner/care manager of Healthy Aging LLC. Mullery and Behrens squared off in 2016, with Mullery emerging with a 12.5 point victory. This victory came despite Trump carrying 61.75% of the vote in a district where Democrats hold a 16 point advantage.
PA 151: Sara Johnson Rothman (D) vs. Rep. Todd Stephens (R) – (42.5-R/42-D/15.5-I)
Pennsylvania's 151st District is a matchup of two attorneys: Republican incumbent Rep. Todd Stephens and Democrat Sara Johnson Rothman. Rep. Stephens spent much of his career prosecuting both firearm and sex abuse related crimes. He was also an instructor of law at Temple University Ambler's Campus as well as the instructor of Prosecution of Internet Sex Cases Course for Pennsylvania's Magisterial District Judges. Rothman worked as an Assistant District Attorney in Bucks County and as an attorney of education law at Rudolph Clark LLC. The 151st District is split almost evenly between Democrats and Republicans, but Clinton carried 55.25% of the district in 2016. This is a seat that Rep. Stephens has held in the past against challengers even when the top of the ticket went Democratic. With potential for a blue-wave year, many eyes are on districts similar in registration and performance to the PA-151st.
PA-157: Melissa Shusterman (D) vs. Rep. Warren Kampf (R) – (40.5-R/41.5-D/18-I)
The 157th District spotlights Republican incumbent Rep. Warren Kampf squaring off with Democratic challenger Melissa Shusterman in a traditionally tight district. Kampf is seeking a fifth term after spending his career in various legal positions including: Deputy Prosecutor in the York Country District Attorney's Office, Assistant District Attorney in Philadelphia, and former partner/current council at White and Williams LLC. He currently serves on the Appropriations, Consumer Affairs, Insurance, and Liquor Control Committees and is seen as a leader amongst GOP members in the South East. Shusterman has worked as a freelance television producer and consultant for various media companies. While Kampf has had multiple close elections (a four point victory in 2010, followed by a two point victory in 2012), he did enjoy his largest margin of victory since becoming a Congressman in 2016 with a 12 point spread. Democrats hold a slight one point edge, but Clinton took 58.75% of the vote in the district in 2016 even with Kampf's largest victory.
PA 160: Anton Andrew (D) vs. Rep. Steve Barrar (R) – (52-R/33-D/15-I)
Pennsylvania's 160th District features Republican incumbent Rep. Stephen Barrar and challenger Anton Andrew. Barrar graduated from the United States Navy Radio and Communication School and is the former owner of Barrar Brothers Landscape Contractors and Twin Oaks Garden Mart. He holds a voting record with the PA Manufacturers' Association/PA Prosperity of 52 percent. Andrew is a former Miami-Dade public defender and Special Assistant to the President of Cheyney University. He is currently the facilitator, staff trainer and Chair of the Board of Directors at Open Connections. The 160th district has not had a close race in nearly a decade up until 2018. Republicans hold a 19-point advantage, and Barrar has either run unopposed or enjoyed sizable margins of victory—unopposed in 2008, 39 points in 2010, unopposed in 2012, 26 points in 2014, and 62 points in 2016. His 62-point victory occurred despite Clinton carrying 49.25% of the district in 2016. However, Democrats are rallying behind Mr. Andrew and are gathering resources as they see the potential for an upset.
PA 165: Jennifer O'Mara (D) vs. Rep. Alexander Charlton (R) – (52-R/35-D/12.5-I)
The 165th District in Pennsylvania pits incumbent Republican Rep. Alexander Charlton against challenger Jennifer O'Mara. Before his election to the PA House in 2016, Charlton served in the district for two state Senators and also lead a local chamber of commerce. Charlton holds a voting record with the PA Manufacturers' Association/PA Prosperity of 32 percent. O'Mara has served in a variety of roles at the University of Pennsylvania including: Administrative Assistant for Principle Gifts, Administrative Coordinator of University Stewardship, and Assistant Director of University Stewardship. Charlton earned a 12 point win in replacing longtime lawmaker William Adolf Jr. in 2016. While Republicans hold a 17.5 point registration advantage and Charlton won his race in 2016, Hillary Clinton carried the 165th by obtaining 52% of the vote the same year.
PA 168: Kristin Seale (D) vs. Rep. Christopher Quinn (R) – (51.5-R/35-D/13.5-I)
Pennsylvania's 168th District features one-term incumbent Republican Rep. Christopher Quinn facing challenger Kristin Seale. Before his tenure in the House, Quinn was a Fiber Optic Product Specialist/Distributor Sales Manager for Tyco Electronics and Owner of Quinn Insurance Agency, LLC. He has a voting record with the PA Manufacturers' Association/PA Prosperity of 44 percent. Seale has worked in a variety of administrative roles in Roller Derby related organizations, as well as her current roles as Director of Rose Tree Media School District and Director of Operations at the Keystone Energy Efficiency Alliance. Oddly enough, Quinn has already won two elections: a special election to first obtain the 168th seat in July 2016, and then defeating the same opponent again in the general election in November 2016. Seale won a highly contested primary by only two points, doing so as a candidate endorsed by the Philadelphia Chapter of the Democratic Socialists of America. Republicans enjoy a 16.5 point advantage in the 168th District, but Clinton carried 51.5% of the vote in 2016.
Top 5 Most Interesting PA State Senate Races
PA-10: Rep. Steve Santarsiero (D) vs. Rep. Marguerite Quinn (R) – (42.5-R/40-D/17.5-I)
Pennsylvania's 10th Senate District is a matchup of a current and former PA House members: Republican Marguerite Quinn, currently of the 143rd House district, and Steve Santarsiero, former Representative of the 8th House district from 2008-2016. In her time in the House, Quinn has chaired the Public Transportation Subcommittee, been Founding Chair of the Multiple Sclerosis Caucus, and the Vice Chair of the Insurance Committee. As a current member of the House, Quinn possesses a voting record with the PA Manufacturers' Association/PA Prosperity of 44 percent. In addition to serving in the House, Santarsiero was a social studies teacher at Bensalem High School, a partner at a private law practice in Bucks County, and Chief Deputy Attorney General for Environmental Protection in 2017. Quinn has an advantage in name recognition as most of her current House district is also within the 10th Senate District. She won her House seat overwhelmingly in 2016 by 27.5 points. The 10th Senate District is relatively even with Republicans holding a slim 2.5 point advantage while Clinton won the district in 2016 with 50% of the vote.
PA 12: Maria Collett (D) vs. Stewart Greenleaf Jr. (R) – (43.5-R/41.5-D/15-I)
The 12th Senate District features Republican Stewart Greenleaf Jr. vying to take over his father's (Stewart Greenleaf Sr.) seat against Democratic challenger Maria Collett. Greenleaf Jr. was formerly the Controller of Montgomery county from 2011-2015 and currently serves as a commercial litigator for Elliot Greenleaf P.C. Collett has worked in varying capacities as nurse and nursing educator. Although a tight district with Republicans holding a slim two-point advantage, Greenleaf Sr. cruised to victory in each election since 2006—14 points in 2006, 28 points in 2010, and 26 points 2014. Clinton, however, carried the 12 Senate District with 50.75% of the vote in 2016.
PA-26: Timothy Kearney (D) vs. Sen. Tom McGarrigle (R) – 46-R/42-D/12-I)
Pennsylvania's 26th Senate race features Republican incumbent Tom McGarrigle and Democratic challenger Timothy Kearney. McGarrigle has served as a State Senator since 2014, having a voting record with the PA Manufacturers' Association/PA Prosperity of 45 percent. He has been the owner of McGarrigle's Automotive Service since 1980. Kearney served as an architect for a variety of groups, as well has been an instructor at both the University of Pennsylvania and Drexel University. He is also the owner of CuetoKEARNEYdesign and has been the Mayor of the Borough of Swathmore, PA since 2014. McGarrigle won a tight race in 2014, winning his seat by only four points. While the 26th Senate District has a four-point Republican advantage, Clinton took 55.5% of the vote in 2016. This is one of the most Democratic performing Senatorial districts with a sitting Republican incumbent though voter registration does still favor the GOP.
PA 38: Lindsey Williams (D) vs. Jeremy Shaffer (R) – (38-R/48.5-D/13.5-I)
The 38th Senate District sees Republican Jeremey Shaffer facing-off against Democrat Lindsey Williams. Shaffer is currently Vice President and Senior Director of Transportation Operations/Asset Management at Bentley Systems. Williams had been a Law Clerk for both Blaufield Schiller & Holmes and United Steelworkers. Additionally, she served as the Campaign Communications and New Media Specialist for the International Brotherhood of Teamsters and is currently the campaign Director of the Pittsburgh Federation of Teachers. Shaffer defeated current Republican State Senator Randy Vulakovich by a sizeable 18 point margin in the primary; this after Vulakovich ran unopposed in 2014 following a 2012 special election victory. The 38th district features Democrats holding a 10.5-point majority, with Clinton having won 48.5% of the vote. Though the Democrats do possess a sizeable registration advantage, this is an area that did perform better than expected for President Trump in 2016. Shaffer will hope to turn out those same voters in this midterm election.
PA 44: Katie Muth (D) vs. Sen. John Rafferty (R) – (46-R/37.5-D/16.5-I)
Pennsylvania's 44th Senate District sees Republican incumbent John Rafferty squaring off against Democratic challenger Katie Muth. Rafferty has served in the State Senate since 2002 and ran for Attorney General in 2016, losing by two points. Prior to the Senate, he served as the Deputy Attorney General for the Commonwealth from 1988-1991, as well as both the General Manager and President of the General Washington Recreation Corporation. Muth does not have any career experience, at least none that has made available via her campaign or Facebook page. The 44th District sees Republicans with an 8.5 point advantage, however Clinton managed to take 48% of the vote in 2016. Rafferty is expected to win this district once again, but the margin will be an interesting study. This district could be a bellwether for Southeast districts for years to come.