IRRC Asks for Delay in Entry to RGGI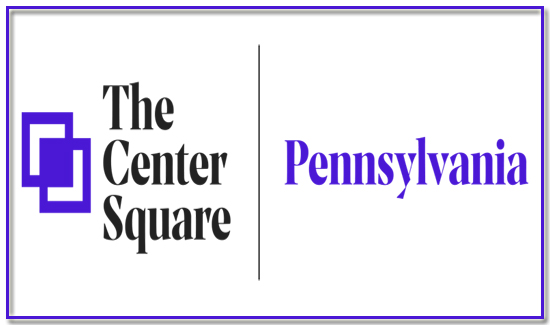 (The Center Square) – Pennsylvania's Independent Regulatory Review Commission asked the state on Tuesday to delay its entry into the Regional Greenhouse Gas Initiative slated for next year.
The nonpartisan review board said too many questions remain about the program's purported environmental and health benefits, as well as its impact on the economy and the overall cost it would impose on electricity consumers.
It also expressed skepticism that bypassing legislative approval to enter the program made sense, given that 10 of the 11 states participating in RGGI did so with the blessing of their respective legislatures.
In a nine-page
document
, IRRC laid out its concerns and asked the Department of Environmental Protection to pause on the issue until 2023.
"This additional time would allow the regulated community an opportunity to adjust their business plans to account for the potential increased costs associated with Pennsylvania joining RGGI," the agency said in its remarks.
Jamar Thrasher, a DEP spokesperson, cited Section 5a of the Air Pollution Control Act that "grants the [Environmental Quality] Board the authority to adopt rules and regulations for the prevention, control, reduction and abatement of air pollution in this Commonwealth, which clearly includes carbon pollution."
"Pursuant to this authority, the Board has determined to address these emissions through a regional initiative because regional cap and trade programs have proven to be beneficial at reducing air pollutant emissions," he said. "The Commonwealth has and continues to participate in successful regional cap and trade programs for other air pollutants."
IRRC's other questions stemmed from a trove of comments submitted to the Environmental Quality Board that said joining RGGI could cost 8,000 jobs and $34.2 million in state and local tax revenues. The Senate and House Republican Caucuses as well as eight congressmen submitted comments to the EQB discouraging joining the program over concerns that it will spike electricity prices and diminish the state's lucrative energy industry.
Gov. Tom Wolf first initiated the process in October 2019 when he signed an executive order directing DEP to craft rules for entering the program in 2022. RGGI is an 11-state coalition that charges power generators for the pollution they emit. Critics have long worried that the RGGI auction, where emissions credits are purchased amounts to little more than carbon tax that would be passed on to residents and small businesses.
Rep. Jim Struzzi, R-Indiana,
championed
 House Bill 2025 last year, which aimed to thwart Wolf's executive order by requiring legislative approval before joining RGGI. He said the program would eliminate jobs at fossil fuel plants in his district, leaving many of his constituents unemployed. The bill 
passed
 with bipartisan support in each chamber before Wolf 
vetoed
 it in September.
"RGGI is a job-devouring machine that ends up negatively impacting taxpayers energy bills both in and outside of Pennsylvania," Struzzi said. "We are the No. 1 state for energy exportation, which means our neighbors depend on us. Gov. Wolf is attempting an end run around the state Legislature because he knows he doesn't have the necessary votes. This is even more evidence of a lack of regulatory 'votes.'"
He said IRRC's comments further prove how wrong RGGI is for Pennsylvania.
"The governor is trying to skirt the General Assembly and shove Pennsylvania into a job-killing, taxpayer-penalizing multi-state compact and potentially make our state the only one to do so without legislative approval," he said. "I have been and remain steadfast in my opposition to RGGI."
But not everyone believes the state can wait another year to address carbon emissions from the state's power sector – the fourth dirtiest in the nation, according to the Environmental Defense Fund.
"There's real risk and cost with not moving as quickly to get into this program," said Mandy Warner, director of climate and clean air policy for EDF. "You have the real day to day health impacts of power plants that occur from kicking the can down the road — that's another year of those impacts."
Other supporters of RGGI say the program could cut 223 million tons of carbon pollution and produce 27,000 jobs in the clean energy sector. It also makes the state a more attractive investment opportunity as companies focus more aggressively on addressing climate change.
"The more prep and work that Pennsylvania does now to get ready for that, the more competitive we will be," Warner said.
Besides, Thrasher said, research from Yale University indicates that 76% of Pennsylvanians "believe that carbon dioxide should be regulated as a pollutant."