It's Time for More Progress on Criminal Justice Reform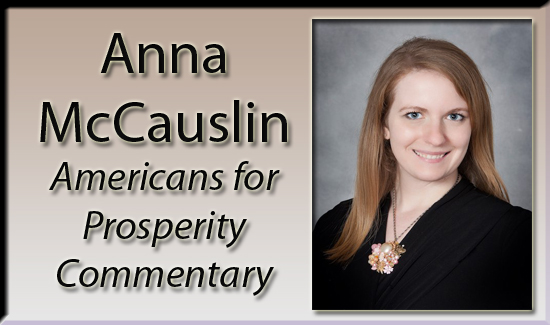 It's June, and if you pay attention to the news being reporting from the state Capitol building, you're hearing a lot about the state budget. Maybe not as much in past years – there's no sexy deficit to report on in the state budget this year. In fact, there is a modest surplus. Some of that surplus is due to the Tax Cuts and Jobs Act that passed through Congress, some of it is smoke and mirrors. Several years ago, a budget was passed after borrowing $1.5 billion to fill a recurring deficit. That bill is now becoming due – $150 million of the $907 million surplus. While the legislative leaders bargain for what is being sold as a non-controversial budget, there are many issues that we'd like to see get some movement in the next month.
First are several criminal justice reform bills that will make it easier for individuals to get back to work and their lives when they get out of prison; and also ensure that our communities are still safe in the process.
House Bill 1555 will improve probation and parole in Pennsylvania by ensuring that lower-risk probationers and parolees do not stay under community supervision any longer than necessary, and that fewer people return to prison through revocations when other options are available.
Americans for Prosperity believes that helping more people successfully complete their terms of probation and parole will make our communities safer and help more people reach their potential.
House Bill 1555 provides incentives that reward good behavior under community supervision. The bill allows defendants to earn time credits towards their supervision period for complying with their assigned conditions, as well as for earning a high school diploma or obtaining a professional certification. The bill also expands review opportunities for courts to terminate community supervision early or reduce conditions for defendants who have shown themselves to be lower risk and ready to return to society.
Additionally, the bill will help reduce unnecessary revocations for technical violations—an important driver of incarceration that in too many cases is an unnecessary way of dealing with a former inmate's behavior. H.B. 1555 ensures that in revocation hearings, courts use sufficiently high evidence standards, give defendants access to counsel, and adopt a presumption that other combinations of supervision conditions or treatment should be considered before a return to prison is ordered. This gives courts additional flexibility to tailor any necessary sanctions to the individual in question and avoid the taxpayer burden and harm to the individual of prison if it's not necessary.
We ask people to do something with their lives once they're released from prison, but we make it so difficult for them to do so. As an example, licensing boards frequently deny work licenses to returning citizens over past convictions unrelated to the profession they are trying to enter. This wastes taxpayer dollars as state correctional institutions regularly train inmates in professional skills only for the person to be subsequently denied a license to practice. Worse, it's a waste of a potential worker ready to help supercharge our economy.
The 21st Century presents enough challenges for Pennsylvanians trying to improve their lives, and burdensome and irrelevant occupational licenses just make things harder. Depriving a group of people the opportunity to get licensed makes things even worse.
This occupational licensure reform would open doors to opportunity for folks across Pennsylvania and help recognize returning citizens for what they are – wells of untapped potential.
By limiting work restrictions on Pennsylvanians with criminal records to situations where the crime directly relates to the job in question, Senate Bill 637 and House Bill 1477 strikes the right balance between addressing safety concerns and helping former prisoners realize their full potential.
Another bill that we'd like to see move out of committee is House Bill 995, which would create a pilot program for red tape reduction. It would aim to reduce regulations in the Board of Probation and Parole and the Bureau of Professional and Occupational Affairs by 25 percent. At the conclusion of the pilot program, the state will assess the outcomes and make recommendations to expand the program across other executive branch agencies.
The regulatory reduction pilot program, along with the required assessment of current regulations, would be an enormous accomplishment for our state. We believe that improving the regulatory culture of the state is a key to unleashing our potential and maximizing prosperity for all Pennsylvanians.
We also support HB 785 because this legislation would help ensure that our state's public employees are fully aware of their First Amendment rights to join or refrain from joining a union and that neither Pennsylvania government employers nor public unions impede upon this right. If enacted, this bill would require government employers to annually inform non-union member public employees, all new employees, and all employees returning from absence of their right to refrain from joining a union or paying dues as a condition of public service in Pennsylvania.
So this June, while legislators are talking about the budget and making plans for summer vacation after session ends for the, make sure your legislators are also talking to their leadership and the committee chairs that hold these bills. Let's get them out and get them passed so that more people in Pennsylvania can live up to their potential.
I'm Anna McCauslin, Deputy State Director with Americans for Prosperity. Find us on Twitter @AFPPennsylvania and on Facebook at Facebook.com/FightBack.