It's Time for Regulatory Relief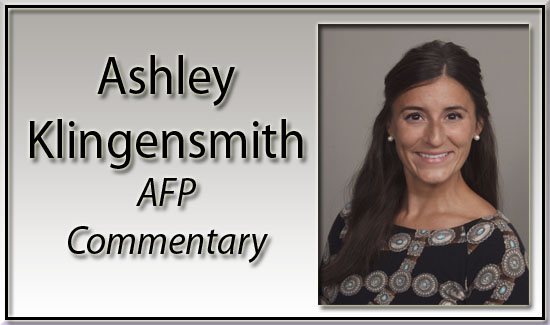 After taking office in early 2017, President Trump issued Executive Order 13,771, making headlines with its 2-for-1 requirement, mandating two regulations must be identified for elimination each time a new one is put forward. Additionally, this executive order created a regulatory budget, calling for caps on new regulatory costs imposed by executive branch agencies.  In other words, capping appropriations proposed and spent by unelected Washington bureaucrats without any input from congress.  But, in a recent Forbes article, Clyde Wayne Crews Jr. of the Competitive Enterprise Institute noted "we'll be kissing those directives goodbye in a new administration."
While there may not be a consortium of champions for small business in Washington, we can ensure a better treatment for PA businesses right here in our commonwealth with swift action from the General Assembly.  With shutdowns in the Commonwealth dragging into their thirteenth consecutive month, Harrisburg owes Pennsylvania businesses and workers relief.  Passing and enacting regulatory reform should be an immediate action in the first quarter of the 2021-2022 Legislative Session.  The General Assembly should prioritize consideration of reforms that make it easier for our businesses to recover stronger than before, and through regulatory reform, we can foster a climate that encourages new businesses to open and existing businesses to fully reopen, reimagining services and products free from the burdensome instructions or standards inherent to our overwhelming regulatory status quo.  High costs for compliance translates to negative impacts on economic growth.  At a time when many entrepreneurs and businesses don't have the excess capital to spend on dealing with regulation, the threat of closing permanently remains high for too many PA businesses, from Punxsutawney to Philadelphia.  By eliminating unnecessary hurdles and lowering compliance costs, businesses rural and urban of all sizes and shapes will be free to concentrate on creating value for customers and society instead of navigating complex regulatory webs.  We can get our economy going again and help our commonwealth recover stronger by passing legislation to improve our regulatory culture.  Luckily, Harrisburg is answering the call.
Last week, a series of regulatory reform bills passed through the House State Government Committee and the House Environmental Resources and Energy Committee.  This week, Senator Mastriano, Chairman of the Intergovernmental Operations Committee, plans to run many of the senate companions.  Some of the key pieces of legislation which will shortly be before the full chamber in both the House and Senate are:
The Pennsylvania version of the proposed federal REINS (Regulations from the Executive in Need of Scrutiny) Act. It requires the General Assembly to approve regulations that have an impact of more than $1,000,000 annually.
Permit transparency, which reforms the administration of permits in the Commonwealth by requiring the creation of an online tracking system for permit applications to provide updates in the status of permits and requires more information to be provided on permits in annual reports.
Regulatory Compliance Advisor enabling legislation which would require state agencies to appoint an advisor charged to work with regulators and businesses to issue advisory opinions on how to comply with regulations helping businesses before they're assessed costly fees, fines, and penalties.
Independent Office of the Repealer enabling legislation which would create the opportunity to review existing regulations and implement a 2-out-1-in standard for new rules.
Last, legislation that would grant the General Assembly the ability to repeal current regulations in effect with a concurrent resolution. Right now, the General Assembly only has the authority to block the implementation of new rules and regulations. This legislation would extend this process to regulations that are already in effect.
With a diverse workforce and abundant natural resource supply, Pennsylvania can be a place where businesses come to grow, thrive, and be part of our communities, but our massive and overly burdensome regulatory state is a large impediment to attaining that goal. The status quo of heavy-handed taxes and regulations stifles innovation, limits opportunity, and ultimately holds the people of our state back from realizing their potential.  Now, Pennsylvanians of all backgrounds are owed action from Harrisburg that will create an abundance of opportunity, free from gov't barriers like confusing and outdated administrative laws.  Harrisburg can get us well on our way to this reality by swiftly getting regulatory reform to Governor Wolf's desk.  We urge you to call leadership in both chambers (Speaker Cutler and Leader Benninghoff in the House and Senate President Corman and Senate Leader Ward in the Senate) and ask that they run these bills in short order, sending them to Governor Wolf in the coming weeks.  I'm Ashley Klingensmith, State director with Americans for Prosperity-Pennsylvania.  You can find us on Facebook by searching @PAAFP and on Twitter by searching @AFPPennsylvania.
Ashley Sisca Klingensmith | State Director | Americans for Prosperity – PA
m: 412.915.1551 | e: [email protected] | @AFPPennsylvania