Jeff Bartos Announces 2022 U.S. Senate Bid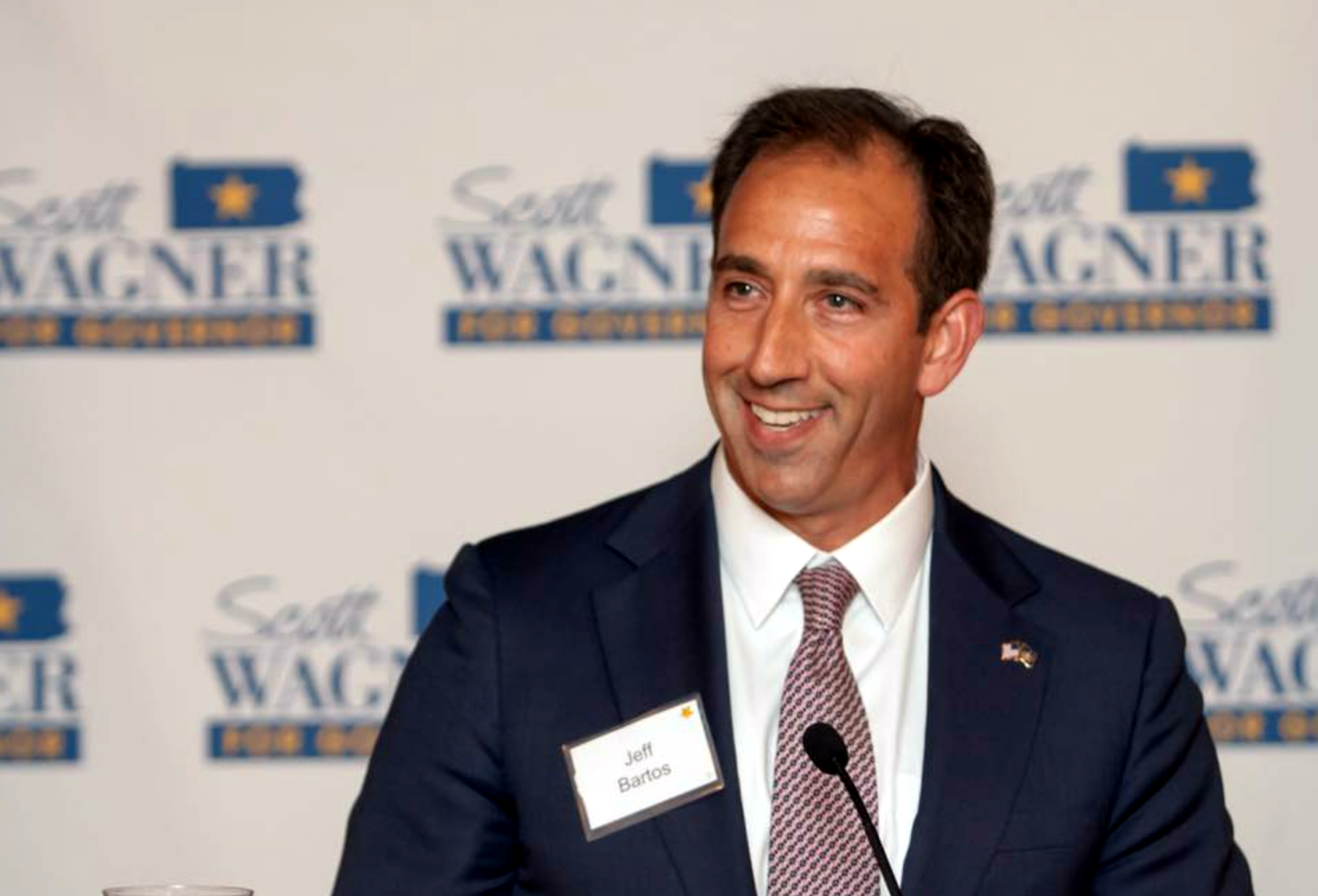 (The Center Square) – Montgomery County real estate investor Jeff Bartos launched his campaign on Monday for the U.S. Senate in 2022.
He's the first Republican candidate to enter the race for retiring Sen. Pat Toomey's seat, and if they each win their party's nomination, it will be his second time facing Lt. Gov. John Fetterman for a statewide office. Fetterman launched his own campaign to replace Toomey last month, less than three years after defeating Bartos to become Gov. Tom Wolf's second in command.
"Over the last year, we've seen the government continue to step in, time and again, in a way that favors the big companies and crushes small businesses," Bartos said on Twitter Monday. "I'm doing something about it."
Bartos, native of Berks County, co-founded the
PA 30 Day Fund
 in May to help small businesses stay open amid a statewide economic shutdown. In 10 months, the organization has paid out more than $3.3 million to applicants to keep staff employed and bills paid.
"They are amazing people, as you would expect," he told Fox News' Tucker Carlson on March 3. "They love their communities and they love their employees and they are worried about making sure they can provide for everyone."
The fund distributes the assistance to Pennsylvania businesses with between three and 30 employees that have been operational for a year or long. More 1,000 businesses have received $3,000 forgivable loans through the program, so far.
"And they are also furious," Bartos said. "They don't want anything from the government. The only thing they want is to be open."
He also expressed support for a voter I.D. law, ending no-excuse mail-in voting, beefing up signature matching requirements on ballots and "one national Election Day" on Twitter last month.
Bartos joins Fetterman and state Rep. Malcolm Kenyatta, D-Philadelphia in the wide-open race.