Jeff Bartos of the 30 Day Fund to Address 2021 PLC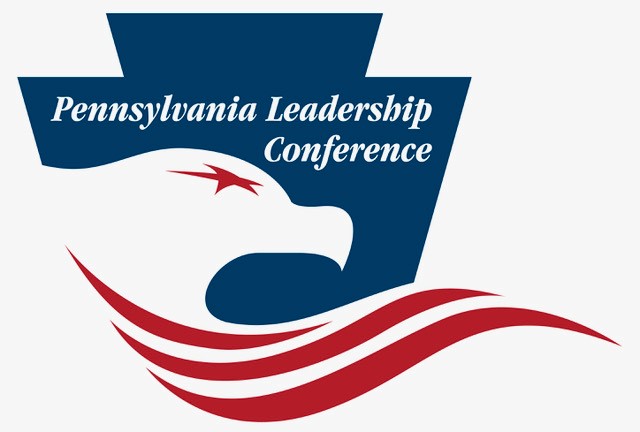 (Harrisburg, PA) – Jeff Bartos, founder of the 30 Day Fund will speak on his efforts to help small business affected by COVID-19 closure orders at the 2021 Pennsylvania Leadership Conference to be held Friday, June 11th and Saturday June 12th at the Radisson Penn Harris Convention Center in Camp Hill, PA.
This year's premier gathering of Pennsylvania conservatives will feature Jesse Watters of Fox News' The Five and the Jesse Watters Show as the Friday evening dinner speaker. Fox News contributor and former congressman Jason Chaffetz will be the Saturday luncheon speaker. Bartos joins Bill McSwain, former U.S. Attorney for the Eastern District of Pennsylvania; C.L. Bryant of FreedomWorks, John Gizzi of Newsmax, Jason Snead of the Honest Election Project, State Senator Kim Ward, PA Auditor General Tim DeFoor, State Treasurer Stacy Garrity and state Senator Doug Mastriano as speakers at the event.  Additional speakers will be announced over the coming weeks.
Jeff Bartos was the Republican nominee for Lieutenant Governor in 2018, winning a 4-way primary and receiving almost 50% of the vote. At a time when the opioid crisis was devastating Pennsylvania families and family-sustaining jobs remained in short supply, Jeff ran a campaign focused on restoring hope and opportunity for all Pennsylvanians.
Since 2018, Jeff has returned to running his businesses and creating family-sustaining jobs in Pennsylvania. More recently, in response to the COVID-19 pandemic, Jeff founded the Pennsylvania 30 Day Fund, a nonprofit providing forgivable loans to small businesses affected by COVID-19 and the related business shutdowns that have devastated Main Street small businesses.
Under Jeff's leadership, the 30 Day Fund has raised and distributed over $3 million since May 2020, helping save over 1,000 small businesses across all 67 of Pennsylvania's counties. Through the 30 Day Fund, Jeff also helped with the launch of the Barstool Fund, which has raised over $22 million and is helping save small businesses throughout the nation.
Jeff is a proven business and community leader. Born and raised in Berks County, Jeff has been a Pennsylvania resident his entire life. Jeff owns a contracting company and several real estate acquisition and development companies active in the Greater Philadelphia market, and has previously served as a senior executive at Toll Brothers, Inc. and Mark Group, Inc.
Jeff and his wife, Sheryl, have two daughters, Emily and Sarah. Jeff and his family share a deep love of Pennsylvania. Over the past four years, Jeff has visited every corner of the commonwealth, has helped save thousands of family-sustaining jobs, and remains deeply committed to serving the people of Pennsylvania.
This year's PLC panels include:
Re-Opening PA
Guy Ciarrocchi, Chester County Chamber of Business & Industry
Christopher Brooks, East Stroudsburg University
Phil English, Arent Fox
Jennifer Fertenbaugh, Restaurant Owner
Powering PA: Responsible Energy Policy
Greg Wrightstone, CO2 Coalition
Rachel Gleason, PA Coal Alliance
Joe Pittman, State Senator
Health Care Reimagined
Ashley Klingensmith, Americans for Prosperity-PA
Dean Clancy, Americans for Prosperity
Matthew McCoy, Villanova University
TBA
Ensuring Election Integrity
Rebecca Oyler, Former Policy Director PA Department of State
Seth Grove, State Representative
Scott R. Davis, Judge of Elections'
Christopher Wright, Potomac TEA Party
This year's "conversations" include:
Future of the Conservative Movement
John Gizzi, Newsmax
Dr. Paul Kengor, Grove City College
Colin Hanna, Let Freedom Ring USA
Empowering Parents Through School Choice
Lenny McAllister of the Pennsylvania Coalition of Public Cyber Charter Schools
Susan Selby, Immanuel Christian School
Fairness in Women's Sports
Judge Cheryl Allen, PA Family Institute
Barbara Gleim, State Representative'
Political Power of Labor Unions
David Osborne, Americans for Fair Treatment
Gina Diorio, Commonwealth Partners
Proper Role of Courts
Keith Naughton, Silent Majority Strategies
Russ Diamond, State Representative
Conservative Civility
Joe Watkins, Host, State of Independence
Jeff Coleman, Churchill Media
The 2021 Pennsylvania Leadership Conference will include four workshops: Recruiting Friends & Neighbors by Telling Your Story presented by Americans for Prosperity, Critical Race Theory presented by the Pennsylvania Family Institute, How to Grow Your Movement presented by FreedomWorks, and Election Integrity Training presented by American Majority.
Registration for the 2021 Pennsylvania Leadership Conference is now open at www.paleadershipconference.org.