Joe Paterno and Paul Bryant in Retrospect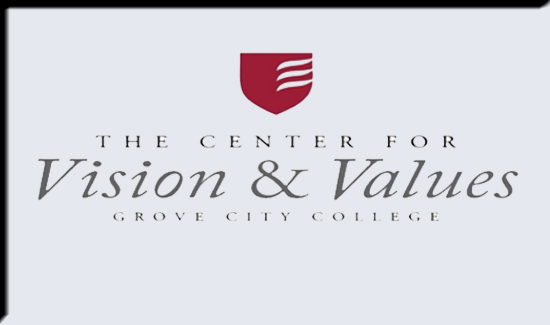 "The evil that men do lives after them; the good is oft interred with their bones."
—William Shakespeare, "Julius Caesar"
Alabama football Coach Paul Bryant's career ended with the 1982 season, his 25th season at Alabama. Reportedly he told close friends, "If ever I quit coaching, I'll croak in a week." Coach Bryant died on January 26, 1983, one month after a hard won Liberty Bowl victory over the University of Illinois. He was nine months short of his 70th birthday.
The Crimson Tide began its 1982 season with four strong wins. Then, on Saturday, October 9, the undefeated Penn State Nittany Lions came to Birmingham's Legion Field with quarterback Todd Blackledge and running back Curt Warner. Home-field advantage slightly favored Bama.
Back then Alabama law required state employees to retire at age 70. Many Bama fans wondered if after his forced state retirement, Bryant might still coach as "football advisor" to the Alabama Alumni Association. When the Tide lost four of its last seven games, many fans grumbled, "Maybe it's time for Bryant to go." Until season's end, Coach Bryant kept his plans to himself.
Saturday, October 9, 1982, was a beautiful day. After the Tide took the field Coach Bryant, wearing his trademark houndstooth hat, ambled to the goal post by the home team entrance and leaned against it while watching the Tide go through warm-up drills. Bryant's friend, Coach Joe Paterno, trotted over from the Penn State part of the field to greet him.
The larger Bryant towered over Paterno. In the stands, I watched through binoculars as Coach Bryant put his right arm around Paterno. Like a mentor directing his protégé, Bryant used a rolled up legal pad to point out players. I imagined "Bear" Bryant, in his folksy, almost un-intelligible drawl saying, "That boy don't know he ain't any good. Hard work makes him a winner." Bryant's right arm still cradled Paterno's shoulders.
I watched as Bryant continued to speak. I noticed Paterno shaking his head as if vigorously objecting to something. After maybe a half minute, Bryant released his hold and the two coaches faced each other. Bryant extended his right hand, which Paterno grasped with both his hands. That done, Paterno trotted a few steps toward his team. He then turned to walk back to embrace Bryant before rejoining his team. I told the fan seated next to me, "Bryant is retiring. He just told Paterno." Alabama blew out Penn State 41 to 21.
Twenty nine years later in 2010, on the second Saturday in September, I was in Bryant-Denny Stadium when Joe Paterno led his Nittany Lions to Tuscaloosa. Starting on Monday of game week, the word came from Coach Nick Saban: Alabama fans will treat Coach Paterno and the Penn State team respectfully. Coach Saban urged fans to honor the friendship between Coach Bryant and Coach Paterno. No booing, no taunting in victory.
Bryant-Denny Stadium's visiting team locker room is named for 1949 Alabama alumnus James N. Fail. Welcome to the Fail Room. They run onto the field through a tunnel beneath the Alabama student section to be greeted by boos and jeers.
When the Nittany Lions and Coach Paterno took the field on that Saturday they were met by cheers and applause. Before the coin toss, Coach Saban accompanied by retired coaches Gene Stallings and Bobby Bowden of Florida State, a life-long Bama fan, met with Coach Paterno at the 50-yard line. The stadium rocked with cheers.
Bama led at the half. When the Lions reemerged for the second half, Alabama fans applauded. After the 24 to 3 Crimson Tide victory, rather than Bama's traditional victory taunt—"Hey, Lions. Hey Lions. We just beat the hell out of you. Rammer Jammer, Yellow Hammer, Give 'em hell, Alabama"—repeated three times for effect, Bama fans applauded both teams.
A year later, Tide and Lion fans grieved at the unsettling end of Joe Paterno's storied coaching career. After some Penn State lean years, toward the end of the Lions' hugely successful 2017 season, many Alabama fans hoped to meet the Lions in the playoffs. Although Penn State came up short, there will be great seasons ahead. Hopefully our teams renew our special and mutually respectable rivalry.
Joe "Joe Pa" Paterno and Paul "Bear" Bryant were loved by legions of Penn State and Alabama fans who should remember the good they did and attribute whatever else to our shared humanity. Paterno and Bryant brought an unmatchable level of class to collegiate football.
Roll Tide—Go Lions.
—Dr. Earl Tilford is a military historian and fellow for the Middle East & terrorism with The Center for Vision & Values at Grove City College.