John Gizzi of Newsmax to Headline 2021 PLC Breakfast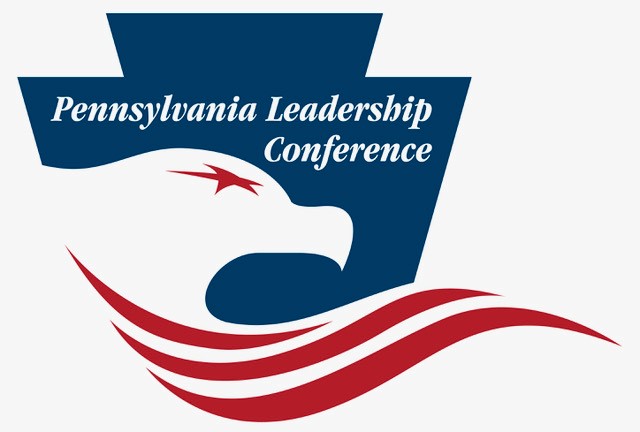 (Harrisburg, PA) – John Gizzi, chief political columnist and White House correspondent for Newsmax, and a perennial PLC favorite, will be the featured breakfast speaker at the 2021 Pennsylvania Leadership Conference to be held Friday, June 11th and Saturday June 12th at the Radisson Penn Harris Convention Center in Camp Hill, PA.  Following his remarks Mr. Gizzi will be joined on stage by Dr. Paul Kengor from the Institute for Faith & Freedom at Grove City College and by Colin Hanna of Let Freedom Ring, USA for a discussion on the Future of the Conservative Movement.
This year's premier gathering of Pennsylvania conservatives will feature Jesse Watters of Fox News' The Five and the Jesse Watters Show as the Friday evening dinner speaker. Fox News contributor and former congressman Jason Chaffetz will be the Saturday luncheon speaker. Gizzi joins Jason Snead of the Honest Election Project, State Senator Kim Ward, PA Auditor General Tim DeFoor, State Treasurer Stacy Garrity and state Senator Doug Mastriano as speakers at the event.
Additional speakers, panel topics, and panelists will be announced in the coming weeks.
Registration for the 2021 Pennsylvania Leadership Conference is now open at www.paleadershipconference.org.
John Gizzi is Newsmax's chief political columnist and White House correspondent. He is "the man who knows everyone in Washington" as well as many who hold elected positions and party leadership roles throughout America.  For many years he held a similar position with the venerable conservative publication Human Events.  He has appeared on countless radio and TV shows in America and in Europe.  He is the recipient of the William A. Rusher Award for Journalistic Excellence and was named Journalist of the Year by the Conservative Political Action Conference (CPAC).
*****
Colin A. Hanna is President of Let Freedom Ring, a public policy non-profit promoting Constitutional government, economic freedom and traditional values. He is a tri-weekly guest on American Radio Journal airing on over 200 stations nationwide.
Colin was a Chester County Commissioner from 1995 to 2003.  Let Freedom Ring was founded in 2004 and has executed several major projects on such diverse subjects as immigration, the national debt, the original intent of the Constitution, alerting the American public to China's plans for a blue-water Navy, production-ready script development for a major motion picture on Frederick Douglass and many more. His television appearances include MSNBC's Hardball, Fox News Hannity, Glenn Beck, Fox & Friends and many others.  Colin graduated from the University of Pennsylvania.  He is a U.S. Navy veteran and lives in West Chester with Pricie, his wife of 53 years.
*****
Paul Kengor, Ph.D., is professor of political science at Grove City College in Grove City, Pennsylvania, and a New York Times bestselling author of over a dozen books. He is senior director and chief academic fellow at the Institute for Faith & Freedom. His articles have appeared in publications from the Washington Post and USA Today to the Wall Street Journal and New York Times. He is a longtime columnist and senior editor for The American Spectator.
Kengor is a frequent public speaker, at venues such as the Ronald Reagan Library, the Reagan Ranch Center, National Press Club, Heritage Foundation, Princeton University's James Madison Program, American Enterprise Institute, the Center for Strategic & International Studies, the Gerald Ford Library, the National Presbyterian Church, the Fulton Sheen Cultural Center, and at colleges.
Kengor received his doctorate from the University of Pittsburgh's Graduate School of Public and International Affairs and master's degree from The American University's School of International Service. He holds an honorary doctorate from Franciscan University. He and his wife, Susan, have eight children, two of which are adopted.
*****
Hear John Gizzi, Colin Hanna and Paul Kengor at the 2021 Pennsylvania Leadership Conference by registering TODAY at www.paleadershipconference.org