Judge Jeanine Pirro to be 2024 PA Leadership Conference Featured Speaker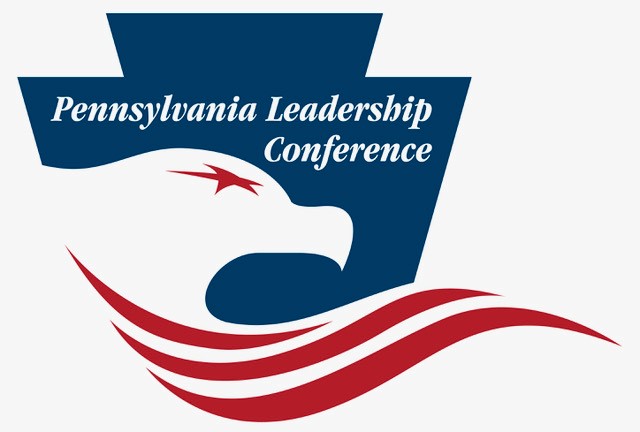 Registration NOW OPEN at 'Early Bird' Rates
(Harrisburg, PA) – Judge Jeanine Pirro, co-host of Fox News' The Five will be the featured dinner speaker at the 2024 Pennsylvania Leadership Conference to be held April 4-6, 2024 at the Penn Harris Hotel by Wyndham in Camp Hill (Harrisburg), Pennsylvania.
The Pennsylvania Leadership Conference is the premiere gathering of public policy conservatives each year in the Keystone State.  It is the largest and longest-running of the state-based conservative conferences regularly attracting a long list of conservative elected officials, scholars, journalists, and activists for two days of speeches, panel presentations, workshops, and networking.
Registration for the 2024 Pennsylvania Leadership Conference is NOW OPEN at www.paleadershipconference.org. The Early Bird discount rate is built into the registration so there is no need to enter a discount code as it will be automatically applied. (The PLC web site also includes a brief video tutorial to help you navigate Cvent.)
Judge Jeanine Pirro is a co-host of 'The Five' (5pmET), the most watched show on all cable news every weekday, where she discusses current issues in a roundtable discussion. Previously she hosted 'Justice with Judge Jeanine', which consistently rated as the #1 watched weekend show for a decade and where her opening statements often went viral.
Judge Pirro is a highly respected former District Attorney and elected County Court Judge, politician, legal commentator, author, and champion of victims' rights. She won a daytime Emmy for her Warner Bros daily syndicated court show "Judge Pirro".
Pirro, a #1 New York times best-selling author has written eight books, the latest being "Crimes Against America: The Left's Takedown of Our Republic". Her other books include "Don't Lie To Me," "Radicals, Resistance and Revenge: The Left's Plot to Remake America," "Liars, Leakers and Liberals: The Case Against the Anti-Trump Conspiracy," He Killed Them All: Robert Durst And My Quest for Justice," "Sly Fox," "Clever Fox," "To Punish and Protect: One DA's Fight Against a System That Coddles Criminals,"
As an Assistant District Attorney in Westchester County, New York she established and headed up one of the first domestic violence units in the nation. She was the first female to prosecute a murder case and while prosecuting violent felonies, she had a 100% conviction rate.
In 1990, Pirro made history as the first female elected judge to the Westchester County Court bench and was rated the #1 Judge by the Independent Fund for Modern Courts.
In 1993, she again made history as the first female elected District Attorney in Westchester County – a county of approximately 1 million people. She was re-elected in 1997 and again in 2001, when she was made the first female president of the New York State District Attorney's Association. In 2006, the Republican Party chose her as its candidate for New York State Attorney General.
As District Attorney, Pirro crusaded on behalf of the vulnerable victims creating new specialized units to investigate and prosecute crimes involving hate and bias, elder abuse, domestic abuse, environmental crime, youth and gang violence, sex crimes, child abuse, pedophiles on the Internet and animal abuse. Her Internet sting operation netted a 100% conviction rate and served as a model for other local, state and federal initiatives.
Pirro was appointed by three governors to investigate and draft legislation for crime victims. Most notably, the New York State Commission on Domestic Violence Fatality Review Board, which she chaired. As a sought-after speaker, Pirro has lectured throughout the country including at the FBI Academy at Quantico, National District Attorneys Association, and the US Army War College, as well as various law schools, colleges, corporations, and political organizations nationwide. Pirro has been featured in several magazines including the New Yorker, the New York Times Magazine, More Magazine, New York Magazine and was even named as one of the world's '50 Most Beautiful People' by People Magazine.
Pirro is a nationally recognized legal expert appearing on television programs such as "The Today Show" on NBC, "Good Morning America" on ABC, "The Early show" on CBS, "60 Minutes," "48 Hours," "Nightline," "Larry King Live," "The View," "The O'Reilly Factor," and other national television shows.
Over the years, Pirro has covered breaking news including Aurora theater massacre shooting, the Casey Anthony trial in Orlando Florida, the Drew Peterson trial in Chicago, Illinois, the Newtown, Connecticut Sandy Hook school shooting and the George Zimmerman trial in Orlando, Florida. Her strong reasoned opinions, no-nonsense analysis, fearlessness and sense of humor make her a sought after and entertaining speaker in many different venues.
Pirro presently hosts a radio show on WABC New York opining on legal, political, and contemporary issues of the day.
Born in small upstate New York town Elmira, Pirro graduated from Notre Dame High School in three years, earned a B.A. Magna Cum Laude and Phi Beta Kappa from the University of Buffalo, and received her Juris Doctorate (J.D.) degree from Albany Law School of Union University where she was an editor of the law review. She also has an Emmy from her syndicated show, 'Judge Pirro.'
She now lives with Red, Ted & Stella – her Standard Poodles and recently rescued Bernadoodle, Scooter.
Register for the 2024 Pennsylvania Leadership Conference TODAY at www.paleadershipconference.org.
-30-