Kavanaugh Saga Has Lessons for PA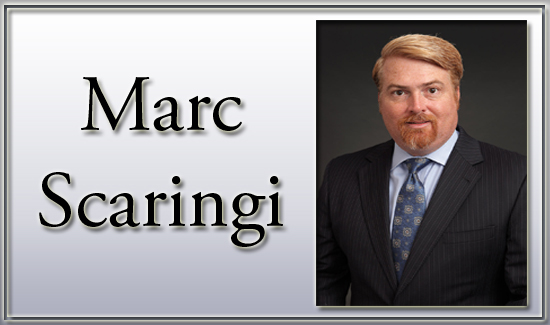 The allegation made by Christine Blasey Ford – that Judge Brett Kavanaugh sexually assaulted her in the early 1980s when they were in high school in Maryland – has rocked the nation's capital.
Kavanaugh's confirmation to the U.S. Supreme Court, once seemingly assured, is now in jeopardy.
Many Americans have cried foul, arguing it's unfair to Kavanaugh that this allegation is only now being raised 36 years later and on the eve of a vote by the Senate Judiciary Committee to send his nomination to the floor.
While the drama plays out in Washington, D.C., Pennsylvanians should pay close attention.
That's not only because of its impact on Kavanaugh's nomination, but also because it throws into stark relief the difficult issue Pennsylvanians are grappling with – whether to end the statute of limitations for criminal prosecutions of child sexual abuse in Pennsylvania.
Of some relevance is the fact that a prosecutor could bring criminal charges against Kavanaugh. That's because there's no statute of limitations for felony sex offenses in Maryland.
And, there may be a factual basis.
In a letter released by U.S. Sen. Dianne Feinstein, D-Calif., Ford wrote Kavanaugh and his friend pushed her into a bedroom, locked the door and then, "…Kavanaugh physically and sexually assaulted me…"
And, "Kavanaugh was on top of me…tried to disrobe me…" And, she added, "With Kavanaugh's hand over my mouth I feared he may inadvertently kill me." Ford claims to have received medical treatmentfor the alleged assault.
One could possibly make out probable cause for two felonies. One is the offense of attempted rape in the second degree.
This requires an attempted sexual act with force or threat of force without the victim's consent.
The other is sexual offense in the third degree; this requires the attempted engagement in sexual contact with another without consent if it involves suffocation or the aiding or abetting in the crime by another.
If an aggressive Maryland prosecutor takes up the case, Kavanaugh could find himself a criminal defendant instead of a potential U.S. Supreme Court justice.
But, such a case would certainly have its weaknesses. It's reported Ford cannot remember how she got to the home where the incident allegedly occurred, how she met Kavanaugh or how she got home.
The only alleged eye witness denies the allegation. She did not inform the police, her friends, her parents, her school or anyone else. It wasn't until nearly 30 years later when she told her therapist but did not name Kavanaugh.
Also, when it became clear Kavanaugh was on a short list for the Supreme Court, Ford made her allegation public. Ford is a registered Democrat and has protested and written against Trump's policies.
Some claim this allegation against Kavanaugh is politically motivated. It's designed to deny President Donald Trump his preferred Supreme Court justice. And, if this nomination fails and Democrats take the U.S. Senate this fall, it could prevent Trump from getting another conservative on the high court.
But if criminal charges are brought would that be fair to Kavanaugh?
And, would it also be unfair to any Pennsylvanian who found himself at the receiving end of similar allegations from long ago?
Pennsylvania Attorney General Josh Shapiro recently released the 40st Statewide Investigating Grand Jury report detailing the decades-long sexual abuse of children by many Catholic priests and its cover up by church officials.
Yet, of the 301 priests named in the report, only two have been charged with crimes.
The extensive cover-up made it difficult for many victims to obtain justice. To make it easier for victims the grand jury recommended eliminating the statute of limitations. Under current law, minor victims have until they reach the age of 50 to seek justice in our criminal courts.
State Rep. Mark Rozzi, D-Berks, and Senate President Pro Tempore Joe Scarnati, R-Jefferson, are each pusing proposals in the House and Senate to do just that.
Sex abuse claims, even from long ago, must be heard.
But, what about the accused? How would they defend themselves from decades old allegations if the statute of limitations is lifted?
Usually, there's no physical evidence in sex offense cases; many boil-down to a he said-she said where the witnesses' credibility, which includes ability to recall what happened, is critical.
Regrettably, in sex cases, often the accused is perceived guilty until he proves himself innocent.
We have a statute of limitations to ensure the accused is not placed in an unfair disadvantage because of the lapse of time.
And, although the statute is intended to protect the accused, the delay can also hurt the complainant's case. Carbon County District Attorney Jean A. Engler, makes the point, "… any longer statute of limitations makes things harder for prosecutions."
Evidence gets stale; memories fade. If we incentivize victims to wait too long it could make it more difficult to bring the guilty to justice.
From a political perspective, it's easy to join the call for the elimination of the criminal statute of limitations. But something as serious as this should require much thought and discussion.
And what's happening or could happen to Judge Kavanaugh in D.C. should give us pause here in Pennsylvania.
Marc A. Scaringi, an attorney, is a PennLive Opinion contributor and radio host. His work appears biweekly. He writes from Camp Hill.