Key Panel Endorses Unconstitutional Entry into Regional Greenhouse Gas Initiative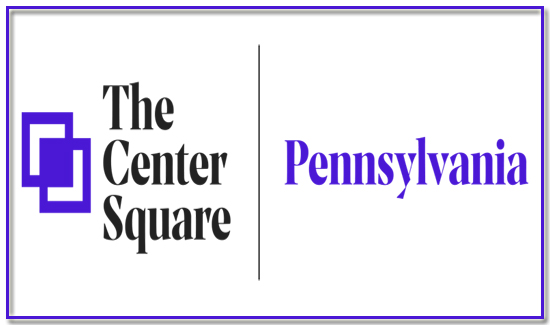 (Thee Center Square) – A key panel endorsed Pennsylvania's entry into a carbon emissions reduction program scheduled for early next year, brushing aside concerns from Republican lawmakers that the move would accomplish little other than hurting the state's economy.
The Environmental Quality Board voted 15-4 on Tuesday to adopt the Department of Environmental Protection's final rule that would make Pennsylvania the 12th state to join the Regional Greenhouse Gas Initiative come 2022.
"This is a milestone in helping Pennsylvanians get one step closer to combating the ills of climate change," DEP Secretary Patrick McDonnell said.
RGGI requires power producers in participating states to buy emissions credits through an annual auction designed to reduce pollution throughout the region. States then reinvest the proceeds into programs that further promote emissions reductions and energy efficiency.
The DEP said the annual carbon dioxide allowance budget in the 2022 RGGI auction – the first in which Pennsylvania could participate – will total 78 million metric tons. By 2030, this allowance will shrink 25% to 58 million metric tons.
The effect will reduce the amount of emissions from carbon dioxide, sulfur dioxide and nitrogen oxide while lowering rates of childhood asthma, respiratory disease, premature deaths, lost work days and health care costs, according to the DEP.
Gov. Tom Wolf said the program will also increase state GDP by $2 billion over the next decade, in addition to creating 27,000 jobs and eliminating as much as 225 million metric tons of carbon dioxide from the atmosphere.
Regionally, participating states have cut power sector carbon pollution 45% since 2005 and provided "direct bill assistance" to more than 1.5 million households during its first six years of existence.
Critics argue, however, that joining RGGI trades thousands of power plant jobs for minuscule reductions in carbon emissions that will be all but erased by increased output in nonparticipating states like Ohio and West Virginia. Some industry estimates forecast electricity rates could spike between 12% and 18% for consumers if RGGI is enacted.
House Environmental Resources and Energy Committee Chairman Daryl Metcalfe, R-Cranberry Township, offered several motions to postpone the board's vote until September, claiming that moving ahead now violates Sunshine Act rules and prevents public participation.
"Their [DEP's] desire to jam this significant regulation through at breakneck speed, regardless of what laws or good government practices are required, will inevitably come back to haunt them," he said.
The EQB vote was scheduled after the DEP concluded 10 virtual hearings to collect public comments on the proposed regulation. More than 14,000 residents and organizations participated, the agency said.
"This is not about a lack of public input at all," said Rep. Greg Vitali, D-Havertown. "That's just silly."
Metcalfe also accused the DEP of "paying lip service" to low income communities by promising to use auction proceeds for environmental justice initiatives that could reverse decades of systemic discrimination.
"Those individuals that are low income in urban areas will suffer the most with increased bills for electricity and for heating and air conditioning," he said.
Senate Environmental Resources and Energy Committee Chairman Sen. Gene Yaw, R-Williamsport, said during the meeting Tuesday that the reductions touted by the department amount to a 0.0089% reduction in emissions over the next decade. He called the program "a superficial stab at addressing climate change."
"The regulations would work fine if we were going to put a bubble over Pennsylvania," he said before voting no on the final rule. "It was not mentioned at all about leakage, and I think leakage is a significant issue. In the U.S., winds blow west to east. Anything that happens beyond the border of Pennsylvania in the west will end up here, so we will get it anyway."
Vitali, who serves as the Democratic chair on Metcalfe's committee, criticized his colleagues for ignoring the science of climate change and proposing no alternative solution to reducing the state's emissions.
"We're not moving at breakneck speed," he said. "I've been getting old … waiting on RGGI. This is a small first step, a modest step toward [addressing] climate change and we have a moral obligation for us, for our children and grandchildren to take it. Or we are going to give them a planet with a whole host of problems they don't deserve."
The Independent Regulatory Review Committee is expected to vote on the regulation next. The panel asked the DEP in February to delay its RGGI rule making process for a year as too many questions remained about the program's purported environmental and health benefits, as well as its impact on the economy and the overall cost it would impose on electricity consumers.
IRRC also expressed skepticism that bypassing legislative approval to enter the program made sense, given that 10 of the 11 states participating in RGGI did so with the blessing of their respective legislatures.
The DEP said the Clean Air Act gives the administration the authority to join the program without approval from the General Assembly.