Kristin Phillips-Hill: People Want Limited Government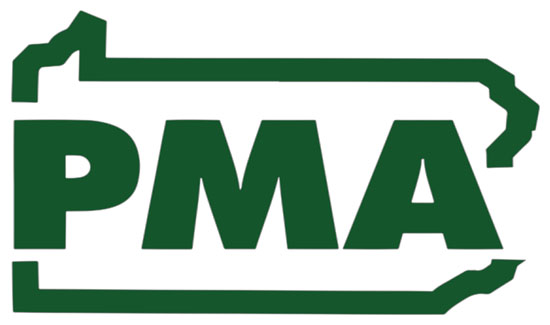 Everything state Rep. Kristin Phillips-Hill (R-York) needed to know about putting a stop to government waste and inefficiency she learned from her time on the Dallastown Area School Board.
Phillips-Hill was part of a new team of school board members elected in 2011 by voters "disgusted with taxes and spending continually going up" with no corresponding improvement in results. She and the others introduced zero-based budgeting, performance standards, and they never raised taxes. "We managed to be both fiscally responsible and academically excellent," she said.
She also learned that some of the fiscal challenges faced by the district were out of their control; one factor in why she decided to run for the House in 2014.
"Pension liability, unfunded mandates from the state, and prevailing wage were all sucking money out the classrooms and pocketbooks of taxpayers and there wasn't a thing we could do about it," she said.
PMA President & CEO, David N. Taylor, called Phillips-Hill a highly effective ally in the battle for a pro-growth, limited-government agenda.
"You can't have a strong economic growth where you have a big, wasteful government," Taylor said. "Kristin understands that, which makes her leadership especially valuable in Harrisburg."
In Harrisburg, she was shocked when newly elected Governor Tom Wolf in 2015 asked the General Assembly for across-the-board tax increases — the largest tax increase ever requested in Pennsylvania's history. She and the Republican majorities in the House and Senate rejected Wolf's plan. The next year she refused to vote for a spending plan before she knew where the revenue was coming from. Then, in 2017, the budget battles over the prior two years came to a head.
"On the last day before summer recess, Dan Moul (her Republican colleague from Adams County) announced that he was going to come to Harrisburg every day that summer until he found the revenue needed to balance the budget," she said. "I and 16 others joined him."
They called themselves the "Common Sense Caucus." They found the revenue needed to balance the budget without raising taxes and it "changed the conversation" about the budget process.
"I knew we made an impact when Jake (Senate Majority Leader Jake Corman, R-Centre) said they would never again pass a spending plan without having the revenue to go with it," she said.
Her fiscal stewardship stems from an upbringing that taught to never spend money you don't have, and small business experience working as a buyer for antique dealers and interior designers.
Other legislative efforts she has championed during her tenure in the State House include:
Taxpayer protection legislation (HB 110), which restricts state spending increases to growth in the economy and the increases in the population. The bill awaits action in the Senate Appropriations Committee after clearing the House in December 2017.
A welfare reform package that includes her HB 1559, which would require the Department of Human Services to opt in to the federal policy of requiring both custodial and non-custodial parents to have a child-support cooperation agreement when the parents apply for SNAP benefits.
"As the first-line of support for their children, parents should be given every opportunity to live up to their responsibility," she said. "By implementing this requirement for food stamps, we affirm a primary responsibility of a parent and also provide due diligence to ensure our aid is being used as intended."
A regulatory reform package, including her HB 209, which would establish the Independent Office of the Repealer to winnow out unnecessary, burdensome regulations, or suggest modifications to existing ones.
"I recently met with a contractor building a manufacturing plant in Pennsylvania," she said. "He's building the same design plant in the Midwest. It took him 45 days to get all permits he needed there and 18 months here."
Her approach to governing is a near perfect fit in York County, especially with the robust and historically powerful manufacturing industry in the region.
"At eighteen percent of the workforce in manufacturing we are double the statewide average," said Kevin Schreiber, President & CEO of the York County Economic Alliance. "Kristin has been a big supporter of the industry and of introducing kids early to the business too take away that 'dirty, dangerous, dingy' stigma that surrounds it."
Earlier this year she reached across the aisle to Pam Snyder (D-Greene) to form the Broadband Caucus to improve rural broadband deployment in the state. She cites taxes and over-regulation as two impediments to bringing higher speed broadband to more remote areas of Pennsylvania.
She's now running for the York County Senate seat vacated by Scott Wagner, the Republican nominee for governor.
She said, "People ask, why the Senate?" Her response to them is, "to carry on the same mission of fiscal discipline, and limited government. That's what the people want and deserve."