Lawmakers Ask Susquehanna River Basin Executive Director to Resign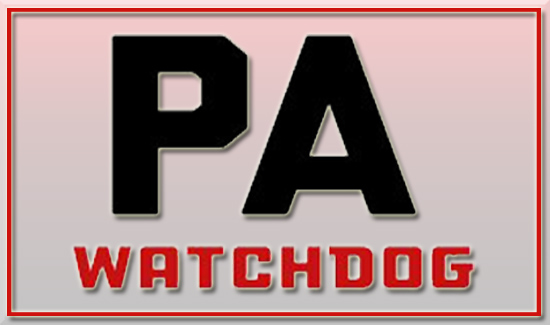 In the aftermath of an auditor general's report that found misuse of tens of thousands of dollars in taxpayer funds by the Susquehanna River Basin Commission, two state representatives are calling for the organization's executive director to step down from his position.
At a news conference last week, Auditor General Eugene DePasquale revealed that the SRBC had improperly spent $1,000 on alcoholic beverages, $16,259 in food and gratuities, and $8,031 in monetary and gift card rewards for staff members.
Reps. Kristin Phillips-Hill, R-Jacobus, and Dan Moul, R-Gettysburg, have since issued a joint news release calling on SRBC Executive Director Andrew Dehoff to step down, among other steps they see as necessary to ensure the organization appropriately uses taxpayer funds.
"Our insistence on having the SRBC independently audited paid off Thursday in a manner that should make every Pennsylvania taxpayer as angry as it makes us," Phillips-Hill said in the news release. "Auditor General DePasquale's findings detail a culture that promotes the gross misuse of taxpayer dollars."
Moul signaled that legislative action in response to the auditor general's report should be expected in short order.
"It takes an incredible amount of arrogance for public officials to use taxpayers as their default expense account, which is what the SRBC is guilty of doing," Moul said in the news release. "When we return to session [Tuesday], I'll be asking our legislative colleagues to support the effort to remove Executive Director Dehoff from his position."
The SRBC is charged with preserving water quality in the Susquehanna River watershed in eastern Pennsylvania, a portion of southern New York and a small sliver of Maryland. The organization was created in 1970 by an act of Congress and ratified by the legislatures of the member states.
Phillips-Hill, who will shortly be moving from the state House of Representatives to the state Senate as a result of the Nov. 6 election, has long expressed concern about inappropriate financial practices on the part of the SRBC.
"Three years ago, Shrewsbury Borough council President 'Buck' Buchanan alerted me to the SRBC's demand that the borough install a more than $121,000 well monitoring system," she said in the news release. "The town, which consists of less than 4,000 residents, was subsequently forced to hike water rates three times over seven years and place on hold long-term waterline replacement projects to pay for the system.
"The SRBC has been on my radar – and the radar of many of my colleagues – since that time, and they will remain under the legislative microscope when I become a member of the Senate."
In a statement to the 
York Daily Record
, Dehoff insisted that he would not be stepping down from his position.
"I'm dedicated to our mission of managing the water resources of the Susquehanna River Basin, and I plan to continue to help advance that mission," Dehoff said, the newspaper reported.
DePasquale's audit noted that the SRBC maintains a fund reserve of $10.5 million. The entity collects money through a variety of sources, he said during last week's news conference.
"[In the] 2016-17 fiscal year, Pennsylvania gave $473,000 to the Susquehanna River Basin Commission," he said. "[SRBC and the Delaware River Basin Commission] also charge millions of dollars in fees to businesses along both rivers. Municipalities also pay, as do other entities that withdraw water from the rivers or discharge wastewater.
"Those fees can impact the rates we all pay for municipal water services and other items including sewer fees depending on where you are located," he added. "Although the commissions are not state government agencies, they operate in the public interest and rely on taxpayer support, meaning they have an obligation to be transparent to the public."